What's New > Michael Maliakel wins 2014 National Music Theater Competition
posted on 12:27 AM, July 7, 2014
BOSTON – Michael Maliakel placed first in the 2014 National Music Theater Competition on Saturday evening at the Boston Marriott Copley Place with a dynamic performance, collecting more than $5,000 in cash and prizes for his efforts.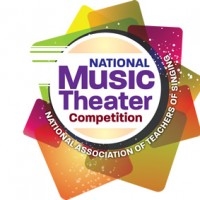 Melissa Modifer and Elena Camp placed second and third, respectively. Judges for the final round were Kate Baldwin, Andrew Lippa and Sheri Sanders. Todd Lindamood was the event accompanist.
The final two rounds of the National Music Theater Competition were held during the 53rd National Conference of the National Association of Teachers of Singing. Eight finalists competed for the top award on Sunday, which is funded by NATS, Hal Leonard Corporation, Stage Door Access, and Futura Productions.
Maliakel, who auditioned in the New York preliminary rounds and lives in New York City currently, will $5,000 in cash and a $1,000 gift certificate from Hal Leonard Corporation.
"I just feel so grateful for this opportunity," Maliakel said. "This competition in the way it is structured really lends legitimacy to musical theater singing in a way that wasn't there before. It forces you to prepare seven songs into a program. It's like an education by itself. It is something I worked really hard at, and it taught me a lot about my voice."
Maliakel also participated in the inaugural National Music Theater Competition in 2012, reaching the semifinal round of 24 singers.
About the National Music Theater Competition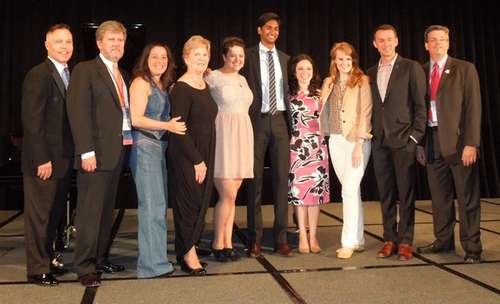 Pictured (from left): Accomanist Todd Lindamood, NMTC Coordinator Don Simonson, judge Sheri Sanders, NATS President Kathryn Proctor Duax, second-place winner Melissa Modifer, winner Michael Modifer, third-place winner Elena Camp, judge Kate Baldwin, judge Andrew Lippa and NATS Executive Director Allen Henderson.