What's New > NATS Foundation 2020 Voice Pedagogy Award Recipient is Dana Zenobi
posted on 9:06 PM, May 11, 2020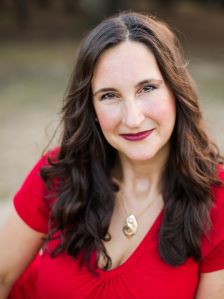 Dana Zenobi
Congratulations to Dana Zenobi, this year's recipient of the Voice Pedagogy Award from the NATS Foundation. The $500 prize is awarded annually to a candidate who is a member of NATS, for the purpose of study at a seminar or workshop on voice pedagogy and/or voice science. The decision was made by a committee of three NATS Foundation Board members.
The award will be applied toward Zenobi's attendance at the Acoustic Vocal Pedagogy Workshop at New England Conservatory (July 27 through August 2,2020).
A native of Northport, NY, Dana Zenobi is a versatile performer who embraces both standard repertoire and new music. An active recitalist, Dr. Zenobi earned national recognition as an interpreter of art song by women composers when she was awarded an Honorable Mention for Exceptional Repertoire by The American Prize (2016). She has appeared as concert soloist with ensembles including the Austin Civic Orchestra, the Valley Symphony Orchestra and Chorale, the Austin Chamber Ensemble, and line upon line percussion ensemble. She has also performed with Viola by Choice chamber music ensemble, and is featured on their 2010 debut recording, Florilegium. 
On the opera stage, she was deemed "the chief vocal pleasure" of Lyric Opera Cleveland's The Pirates of Penzance, and named "a soprano to listen for" by the Cleveland Press. The Houston Chronicle praised her "emotionally intense and technically inspired singing" as Konstanze [Die Entfürung aus dem Serail]. She has garnered similar success in roles ranging from Mozart heroines to Puccini's Mimi and Verdi's Violetta Valery. Dr. Zenobi's interest in contemporary music has lead to engagements with Austin Lyric Opera in the American premiere of Philip Glass' Waiting for the Barbarians, and the first production of Mark Adamo's Little Women directed by the composer (Lyric Opera Cleveland). She collaborated with composer H. Leslie Adams in a concert performance of his song literature, and premiered "Love While You May," a song cycle by Ashley H. Craft with trombonist Eileen Meyer Russell in 2014. 
Zenobi has taught Vocal Diction, Voice Pedagogy, Song Literature and first-year Theory and Ear Training, as well as an interdisciplinary course in Music and Gender Studies. Her studio teaching was nationally recognized in 2014, when The American Prize competition issued her an "Inspiration in Teaching" award. Zenobi founded BELTA.org, a nonprofit that provides free crowdfunding services and entrepreneurial support to artists and musicians. She has presented lectures and lecture recitals at numerous conferences and festivals including the Texoma Regional Conference of the National Association of Teachers of Singing (NATS), the Music By Women Festival, and the Associated Colleges of the South Gender Studies Conference.  Dr. Zenobi holds a dual degree in Music and Women's Studies from Duke University, as well as both an MM and a DMA from The University of Texas at Austin.
Click HERE
 for more information about the NATS Foundation Voice Pedagogy Award. Application deadline is February 15 of the year in which the seminar will take place.