What's New > NATS names Rene Orth first place winner of 2023 Art Song Composition Award
posted on 11:03 AM, February 7, 2023
The 2023 winning composition is "Weave Me a Name."
The National Association of Teachers of Singing (NATS) is pleased to announce Rene Orth has won first prize in the 2023 NATS Art Song Composition Award for her work, "Weave Me a Name."
As first prize winner, Orth receives $2,000 and her work will be performed at the 58th NATS National Conference, June 28 - July 2, 2024, in Knoxville, Tennessee. The Cincinnati Song Initiative also will program the work on a future concert.
Orth's work is a set of seven songs for soprano and piano featuring the poetry of Jeanne Minahan. Composed in 2022, NATS member Emily Albrink (soprano) and Kathleen Kelly (piano) will give the song cycle its world premiere on March 17, 2023, in Roxy Grove Hall at Baylor University. They also will perform the work on March 21 at Notre Dame University and on March 24 at the University of Louisville. The song cycle will appear on Albrink's upcoming debut album, "Force of Nature," which is set for release on April 28, 2023, with Lexicon Classics.
"Weave Me a Name"
Beginnings
One of Nine Children, Your (Wild) Grandmother
The Return
The Plaits
Your Turn
The Single Mother
Handiwork
"Winning this distinctive award is an honor, especially as this song cycle was written in honor of Nancy Albrink, a passionate collaborative pianist, pedagogue, and mother," Orth said. "It's a beautiful tribute to her. I am also very pleased that the cycle has received this recognition, as I truly believe that more song cycles about the modern female experience — beyond Frauenliebe — need to enter the repertoire and be available for female singers."
Orth also expressed appreciation for the support of NATS member Emily Albrink.
"A big, big thank you to the incredible Emily Albrink for not only commissioning the song cycle but taking the initiative, drive, and grace to fundraise, record, and produce the album, 'A Force of Nature,' that includes 'Weave Me A Name' and three additional newly commissioned song cycles," Orth added. "Her performance, along with pianist, Kathleen Kelly, is just breathtaking, and I can't wait for the world to hear it. I am also so grateful for the collaboration with poet Jeanne Minahan. Her words have always inspired me, and I was just delighted to have the opportunity to work with her."
NATS awarded second prize and $1,000 to Raphael Fusco for his work, "Quarantine Camp," which is a set of six songs for mezzo-soprano (or baritone) featuring the poems of Ryan Vine.
Every year NATS is committed to keeping the composers and their submissions anonymous in the adjudication process as to evaluate only the music itself. Benjamin Krause, Jan McDaniel, and Melissa Wimbish served as preliminary adjudicators. These three chose 11 finalists out 49 submissions. Noted composers Lori Laitman and Tom Cipullo served as the final adjudicators.
"The quality of finalists for this year's NATS Art Song Composition Award was of the highest caliber," Laitman said. "All the cycles revealed the composers' great imaginations and respect for the text, making our adjudicating jobs very pleasant."
NATS established its Art Song Composition Award in 1983 to encourage the creation of quality vocal literature through the cooperation of singer and composer. Recent winners have included Ericsson Hatfield (2022), Jeffrey Ryan (2021), Kurt Erickson (2020), Philip Lasser (2019), Benjamin C.S. Boyle (2018), Matt Boehler (2017), David Conte (2016), Robert Patterson (2014), Melissa Dunphy (2012), and David Sisco (2010).
Both the 2022 and 2021 winners, Hatfield and Ryan, respectively, attended the 57th NATS national conference in Chicago on July 4, 2023, to hear their works performed in front of a live audience.
Left to right: Ericsson Hatfield (2022 winner); Jeffrey Ryan (2021 winner); Valerie M. Trujillo (pianist); Sahoko Sato Timpone (mezzo-soprano); and Michael Preacely (baritone).
American composer Lori Laitman generously sponsors the cash prizes ($2,000 first prize and a $1,000 second prize) and provides winners a two-year paid NATS membership. The competition is open to any composer, professional or student, whose submitted work meets the prescribed requirements.
Applications will be accepted beginning June 1, 2023, for the 2024 Art Song Composition Award with a submission deadline of December 1, 2023. The NATS Art Song Composition Award program is led by Carol Mikkelsen, coordinator, and Lori Laitman, advisor.
2023 Winners and Finalists:
First Place Winner: "Weave Me A Name" by Rene Orth
Second Place Winner: "Quarantine Camp" by Raphael Fusco
Honorable Mention: "This Be Her Verse" by Kathleen Tagg
Additional Finalists:
Stuart Beatch
David Thomas
Eric Schorr
Sarah Hutchings
Shawn Chang
Louis Josephson
Michael Ippolito
Dylan Tran
---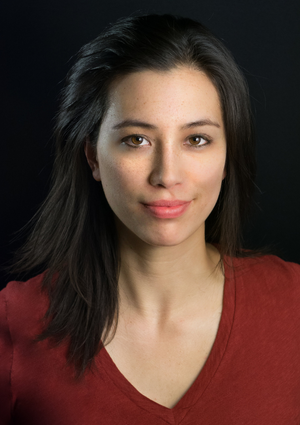 ABOUT RENE ORTH
Rene Orth is a composer who "breaks new ground" (Opera News), writing music described as "always dramatic, reflective, rarely predictable, and often electronic" (Musical America). She begins her tenure as the inaugural resident composer at Opera San José in the 2022–23 season and recently completed her three-year position as composer-in-residence at Opera Philadelphia.
In Orth's 2022–23 season, soprano Lauren Pearl will tour You Shattered My Deafness (voice and string quartet) with Marlboro Music, mezzo-soprano Sasha Cooke will sing Orth's Dear Colleagues at Kaufman Music Center, and Jabberwocky (2020) and TakTakShoo (2021) will be screened at the Philadelphia Film Center as part of Opera Philadelphia's Festival O22 and on the Opera Philadelphia Channel.
Orth's music often blends electronic soundscapes and beats with acoustic music to challenge the conventions of classical music. In an interview with WQXR's "I CARE IF YOU LISTEN," Orth describes pushing the boundaries of instrumentation and technology to explore new harmonic languages to connect with audiences in new and innovative ways.
Future performances include the premiere of the new song cycle Weave Me a Name in 2023, which will appear on soprano Emily Albrink's debut album; a new co-commission by Opera Philadelphia and Tapestry Opera, which will premiere at Opera Philadelphia's O23; and the digital premiere of Reality Winner in Summer 2023 with Opera San José.
Her work has been performed by Berkeley Symphony, Louisville Orchestra, New World Symphony, Festival d'Aix en Provence, Fort Worth Opera, Washington National Opera, Curtis Opera Theater, and others. She has collaborated with Pulitzer Prize-winning librettist Mark Campbel, Dover and Aizuri Quartets, countertenor Anthony Roth Costanzo, baritone Will Liverman, and Pennsylvania Ballet.
Honors and distinctions include an OPERA America Commissioning Grant and Discovery Grant for Female Composers, American Composers Forum Subito Grant, and Kentucky Foundation for Women Artist Enrichment Grant. She has been in residence at Festival d'Aix en Provence, Avaloch Farm Institute, Luzerne Music Center, and others.
Orth holds degrees from Curtis Institute of Music (DMA), University of Louisville (MM), MediaTech Institute, and Rhodes College.
For more information, please visit reneorth.com.
---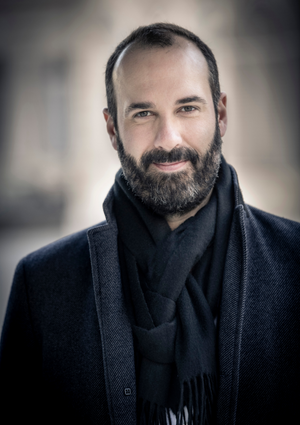 ABOUT RAPHAEL FUSCO
Italian-American composer Raphael Fusco has been hailed by the international press as "one of the most outstanding composers of his generation (El Mundo)" and "accomplished and winning (The New York Times)."
Leading artists perform his genre-crossing compositions for voice, chamber ensembles, orchestra, and theater across the world in prestigious venues such as Carnegie Hall, Kimmel Center Philadelphia, St. Bavo Kerk Haarlem, Casa Milà and the Église de Saint Séverin in Paris. He has written commissioned works for artists and ensembles such as GRAMMY® Award-winning saxophonist Branford Marsalis, Barbara Dever, Chamber Orchestra of Philadelphia, Cecilia Chorus of New York and members of the New York Philharmonic and Metropolitan Opera Orchestras. In 2019, Fusco released his debut album REMIXED featuring original compositions for solo piano praised for their "stunning sonic ideas (Jazz Corner)." In July 2021, he conducted the premiere of his operas inSOMNIA at the Opernfestival Oberpfalz in Amberg, Germany, ("a multifaceted, atmospheric sound-painting" Mittelbayerische Zeitung) as well as Der Telefonist at the Forum Neue Kunst in Oldenburg in October of the same year. In 2022, he conducted the world premieres of his An American Requiem in the Herz Jesu Kirche of Graz and his cantata for 29 soloists La canora contesa in Lucca and Sant'Agata Feltria, Italy. Fusco has received awards from the American Prize for Music, Aliénor International Harpsichord Competition, Padre Martini Fugue Award, Bohuslav Martinū Composition Award, as well as grants from the National Italian American Foundation and Exploring the Metropolis.
Fusco studied composition, piano, and conducting at the Mannes College of Music, Manhattan School of Music, Conservatorio G. Verdi di Torino, Vienna Konservatorium, and Paris Schola Cantorum. Since 2019, Fusco has served as senior artist in the Institute for music theater at the University for Performing Arts in Graz, Austria, where he is pursuing a doctoral degree in composition. A passionate educator, he regularly gives master classes and lectures, and he teaches on the faculties of Opera Lucca Festival and Classic Lyric Arts Festival in Italy.
Learn more at raphaelfusco.com