What's New > NATS national officer nominations (2024-2026 term)
posted on 11:04 AM, October 3, 2023
Read more about the candidates
The NATS national nominating committee has announced its slate for election to the term of office for 2024-2026. The board approved the slate on June 22, 2023, during the annual meeting. Each current NATS voting member will receive a ballot from the executive office this month with a deadline of January 5, 2024.
Read on for more information about the election process and about the candidates for the 2024-2026 term.
Nominations for National Office
(Term of office for 2024-2026)
---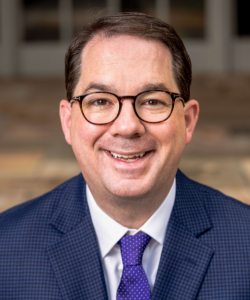 President-Elect: Randall Umstead
Randall Umstead, tenor, has performed widely in both operatic roles and in concert music. In 2001 and 2006, he was named a fellow at the Tanglewood Music Center. He has an extensive oratorio repertory, having participated in Tanglewood's Bach Institute, as well as having sung with the Milwaukee Symphony Orchestra, Bach Society Houston, the Colorado Bach Ensemble, the Bach Society of Dayton, Cincinnati Baroque, the Johannesburg Festival Orchestra, and on the Cliburn Festival.
Randall currently serves as the Gordon and Sarah Herring Chair of the Department of Music at Furman University, after having been a faculty member at Baylor University for 15 years. With extensive academic leadership experience, at Baylor Randall served as Associate Dean for Academic Affairs in the School of Music, Director of Vocal Studies, and Professor of Voice. Within NATS, he served two terms as Governor of the Texoma Region of NATS after having served as DFW Chapter President and Texoma Region Treasurer. He currently serves NATS as its Secretary/Treasurer.
With additional experience in non-profit leadership, he is a former chair of the Baylor University Faculty Senate and was a member of the Baylor University Board of Regents from 2019-2021. He holds a Doctor of Musical Arts and a Master of Music degree from the University of Cincinnati College-Conservatory of Music, both in voice, where he was a student of Barbara Honn. Randall also holds a Bachelor of Music degree in voice from Oklahoma Baptist University.
---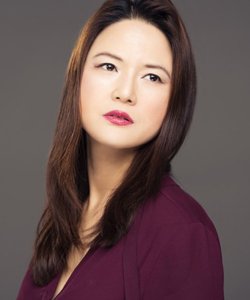 Secretary/Treasurer: Holly Bewlay
Dr. Holly Bewlay received her vocal training at the New England Conservatory of Music in Boston, MA, where she received a B.M. Dr. Bewlay then completed her M.M. and D.M.A. at the Eastman School of Music in Rochester, NY.
She is a SUNY Applied Learning fellow, a SUNY Service-Learning fellow, and won a Carnegie Academy for the Scholarship of Teaching and Learning (CASTL) fellowship.  
Presently she serves as a professor in music at Buffalo State University. At the university, she coordinates the voice program, teaches applied voice, and vocal pedagogy. She was awarded as a faculty of an Outstanding Undergraduate Course for Service Learning from the Civic Engagement Office of Buffalo State University, and Educator of the Year from OperaBuff, NY.
She has served as a co-artistic director, stage director of an opera workshop program, Cadenza Workshop, and collaborated as an artist for Professional Development of Arts Educators in Buffalo. Dr. Bewlay is an active researcher in Scholarship of Teaching and Learning (SoTL) and the author to "Building Healthy Vocal Habits" in The First-Year Music Major Strategies for Success by Routledge. Her research in SoTL includes "Using an Assessment Rubric as a Tool to Increase Student Motivation in Applied Voice," and "Scholarship of Teaching and Learning in the Arts." Currently she is serving as a performing artist, a co-founder, and a co-director for Tormenta D'Amore, a female baroque music ensemble.
Korean American soprano Holly Bewlay has performed numerous solo engagements with opera companies, orchestras, universities, chamber ensembles, and arts organizations.
---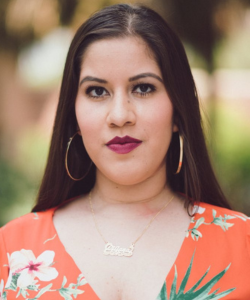 Vice President for Membership: Lily Guerrero
Lily Guerrero is Assistant Professor of Voice at the University of Texas at Austin, where she teaches vocal pedagogy and applied voice.
The daughter of Mexican and Cuban immigrants, her research focuses on advocating for Latin-American voices in classical music and she has received fellowship funding for this from the Society for American Music. She is a frequent lecturer and panelist on the topic of diversity, equity, and inclusion in the voice studio and serves as a member of the NATS DEI Task Force as well as the organizer for the NATS Latinx/Hispanic Teachers Affinity Group. She is a previous Faculty-First Look Fellow at NYU Steinhardt and a Future of Music Faculty Fellow at Cleveland Institute of Music. With a passion for community outreach, Guerrero serves as a Teaching Artist for Austin Opera, Membership Liaison for South Texas NATS, and Webmaster for Texoma NATS. Guerrero is also a charter member of the new Ibero-American Chapter of NATS and spends summers on the voice faculty of the Atlantic Music Festival.
As a soprano, Dr. Guerrero has performed operatic and concert repertoire all over the United States. Her competition prizes include awards from the Metropolitan Opera National Council Auditions, National Opera Association, Opera Grand Rapids Vocal Competition, Naftzger Young Artist Competition, NATS Artist Awards, Gilbert & Sullivan Society of Houston Competition, Bel Canto Foundation, and two artist grants from the Koch Cultural Trust.
A proponent of singing and teaching all vocal styles, Guerrero completed the Contemporary Commercial Music Vocal Pedagogy Institute at Shenandoah Conservatory as well as Level 1 of LoVetri Somatic Voicework™. Guerrero was also selected as a 2021 NATS Intern. She is a member of the National Association for Teachers of Singing, Pan American Vocology Association, National Opera Association, Opera America, and National Association of Latino Arts and Culture. She holds a Doctor of Music in Vocal Performance and a Certificate in Diversity and Inclusion from Florida State University, as well as a Certificate in Vocology from Lamar University. www.lilyguerrero.com
---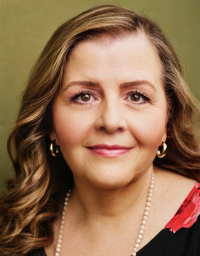 Vice President for Auditions: Alisa Belflower (second term)
Alisa Belflower joined the Korff School of Music's faculty and the Carson School of Theatre and Film's faculty at the University of Nebraska's flagship campus in Lincoln in 2000. She was honored with emerita faculty status in 2022. As an independent artist, she continues to teach voice and acting as well as serving as coach or staging director for staged productions. Belflower also works as an associate producer in development with the Lied Center for Performing Arts. As an advocate of new works, she has produced and directed developmental staged readings with over two dozen different celebrated guest composers-in-residence and is a resident stage director in ASCAP's New Musical Theatre Workshop. Having presented her research and performed internationally, Belflower is currently the NATS National Vice President for Auditions. Her students have won international awards for their performances of opera, art song, and musical theatre including national awards won in NATS student and young artist competitions among others. Her former students have performed on Broadway, Off-Broadway, the West End, on television, in film, in national tours, on cruise ships, as commercial recording artists, and with other professional opera and theatre companies. An award-winning professor and director, Belflower holds bachelor's degrees in music and French from Furman University. After an opera apprenticeship in Paris, France, she completed her master's degree and doctoral studies at the University of South Carolina.
---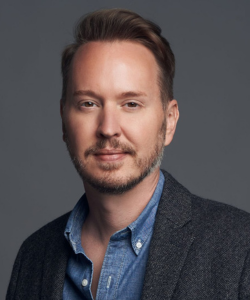 Vice President for Workshops: Kevin Wilson
Kevin Wilson's teaching is influenced by over 20 years of study of anatomy and physiology, historical pedagogies, voice and speech, and acting. Whether in the voice studio, classroom, or workshop, Kevin's approach is to help students and teachers "get physical and emotional" with their voice, remove fear from taking risks and making noises, and integrate text with an emotional stimulus from the body. Ultimately, he is most interested in habilitating a sustainable technique that allows a singer to become purely expressive both physically and emotionally in ANY genre.
Kevin travels the world as a clinician, adjudicator, and lecturer and gives masterclasses on vocal health, musical theater, and classical pedagogies. He often presents Securing Belt, Mix, and Legit for Musical Theatre, Foundations of Voice Teaching, and Navigating the Filter, teaching how to prepare students to make vocal adjustments for a variety of singing opportunities from Classical to Contemporary Musical Theater. Kevin serves as a peer editor for various trade journals in voice and pedagogy and has been published in Performing in Contemporary Musicals (2022), Training Commercial Contemporary Singers (2019), Billboard magazine (2013). In 2019, the National Association for Teachers of Singing named him a master teacher for the prestigious voice intern program.
His current and previous students have appeared in over 40 Broadway productions originating four roles, numerous national tours, regional theaters, and in venues ranging from the Metropolitan Opera, Boston Lyric, Chicago Lyric, Handel and Haydn Society, Boston Symphony Orchestra, Boston Baroque, and the Oregon and Carmel Bach Festivals. His students have been finalists, and winners in the Tafelmusik Baroque Competition, Metropolitan Opera National Council Auditions, the NATS Boston/National Voice Competitions, and the Classical Singer Competition. They have received multiple prestigious regional nominations and awards for performance.
Kevin joined the Boston Conservatory's voice faculty in 2008, where he created the Masters of Music in Vocal Pedagogy and the Masters of Fine Arts in Musical Theatre Vocal Pedagogy programs. He is currently the director of Vocal Pedagogy and an Associate Professor of Voice. In addition to teaching voice for musical theater and vocal performance students, he teaches Structure and Function of the Singing Mechanism, Vocal Pedagogy, Applied Teaching Practicum, Foundations of Voice Technique, and Cross-Training in the Voice Studio. He is the creative director of the conservatory's annual Vocal Pedagogy Professional Workshop, now in its 13th year.
Kevin holds a Master of Music in Vocal Pedagogy from the New England Conservatory and a Bachelor of Music in Voice from the University of Central Oklahoma. He has additional studies in voice at the University of Missouri-Kansas City Conservatory, vocal anatomy and physiology at Boston University Sargent School of Health, and studies in voice and speech with Kristin Linklater and Catherine Fitzmaurice.
---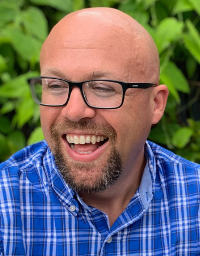 Vice President for Outreach: Nicholas Perna (second term)
Dr. Nicholas Perna is Associate Professor of Voice and Voice Pedagogy at Mississippi College. He is a Presser Music Foundation awardee and currently a voice research associate at the University of Mississippi Medical Center. His primary research areas are Laryngeal Manipulation and Singing Voice Acoustics. Perna has presented research on three continents at notable events such as the International Congress of Voice Teachers, the Voice Foundation's Annual Symposium on the Care of the Professional Voice, and the NATS National Conference. Publications include articles in Journal of Singing, Journal of Voice, and VOICEPrints. He has served on the faculty of Donald G. Miller's Singing Voice Science Workshop, and the New England Conservatory Acoustic Vocal Pedagogy Workshop. He is the creator and co-host of the VocalFri Podcast, http://www.vocalfri.com. Your weekly dash of voice science, pedagogy, and nerd pop culture.
Perna was a recent finalist for the American Prize for men in opera and has appeared multiple times in recent seasons with Opera Mississippi in leading roles. Perna was twice selected as a Santa Fe Opera Apprentice Artist singer. Additional operatic credits include Rodolfo, The Duke, Nemorino, Alfred, & Tamino. Symphonic appearances include Mahler's Das Lied von der Erde, Beethoven's Symphony No. 9, Messiah, & Carmina Burana. Along with Dr. Mandy Spivak, they created The Comprehensive Britten Song Database, http://www.brittensongdatabase.com. An open-source guide to Britten's song output. Perna holds graduate degrees from the University of Miami & the University of Houston.
---
About the officer nomination process
Report of the Nominating Committee, as Approved by the NATS Board of Directors
The NATS National Nominating Committee, chaired by Carole Blankenship along with Mark Kano, Julie Krugman, Albert Lee, Dana Lentini, Yvonne Gonzales Redman and Richard Weidlich are submitting the following names (the slate) for election to the term of office for 2024-2026. The slate was approved by the NATS Board of Directors on June 22, 2023.
The National Bylaws state in ARTICLE X, Section 2. Election:
The Association Nominating Committee shall submit a slate of candidates for Association officers to the Board for approval one year prior to the beginning of the terms of the offices up for election. The slate of candidates, the date of distribution of the ballots, and the deadline for the return of ballots for the election shall be published in Inter Nos and NATS Online in the fall following the Board's approval of the slate. There shall be a ninety-day interval between the publishing of the slate and the deadline for the return of the ballots.
Election of Association officers shall be by poll of the membership. Following the close of nominations, a full roster of duly nominated candidates shall be distributed to all voting members with a non-identifiable return ballot. The ballot will state the deadline for returning the ballot to the Secretary/Treasurer. Three Members appointed by the Secretary/Treasurer will count the ballots. No candidate may serve on the counting committee. A majority of all votes cast is necessary for election and those elected shall take office effective at the end of the national conference, or another time as determined by the Board from time to time.
Each current NATS voting member will receive a ballot from the Executive Office in October 2023 with a deadline of Jan. 5, 2024.