What's New > National officer nominations for the 2022-2024 term
posted on 8:55 AM, October 5, 2021
Read more about the candidates.
The NATS national nominating committee has announced its slate of candidates for the 2022-2024 term, and the board has approved the slate. All current NATS members will receive a ballot this fall and should return the ballot by January 5, 2022.
Read on for more information about the election process and the candidates for the 2022-2024 term!
---
Nominations for National Office (Term of office for 2022-2024)
---
President-Elect: Alexis Davis-Hazell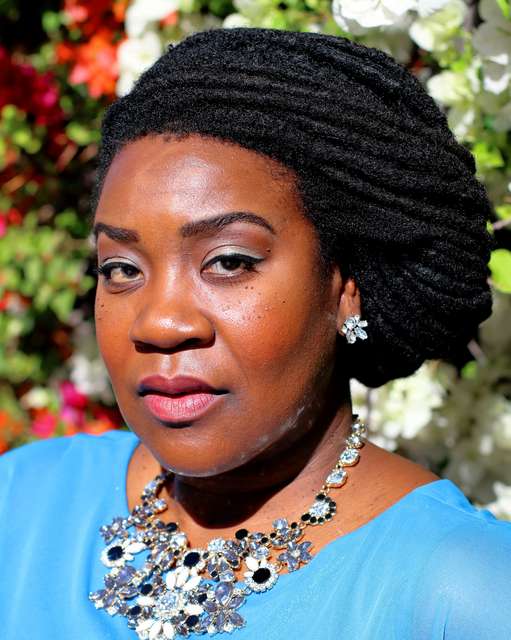 American mezzo-soprano Alexis Davis-Hazell is a clinician, presenter and singing actor of opera, concert and musical theatre repertoire in the Southeast United States. Her performances have earned accolades for the size and quality of her instrument, and the dramatic intensity she brings to supporting characters. Among the highlights of her singing career are the more than one hundred and thirty performances of The Gershwins' masterwork Porgy and Bess in numerous productions, including those produced on the eight-show per week musical theater-touring model. She gained an invaluable cultural and professional education singing the roles of Maria, Lily and Strawberry Woman as a principal and ensemble swing in opera houses throughout Germany, Russia, Poland, Greece, Latvia, Switzerland and North America. These performances include critically acclaimed productions at the Dresden SemperOper, Deutsche Oper am Rhein in Dusseldorf, Hamburgische Staatsoper, the Baden-Baden Festspielhaus, the Mikhailovsky Opera in St. Petersburg, the Moscow Philharmonic, the Polish National Opera of Warsaw, the Kuressaare Operadays Festival in Estonia, and the Palacio de Bellas Artes in Mexico City. Along with the celebrated production of Porgy and Bess at San Francisco Opera, she performed in their seminal production of Show Boat — both directed by Francesca Zambello, conducted by John de Main and shown in HD cinema release, marketed internationally on DVD and shown nationally on PBS.
She continues to perform a diverse repertoire and relishes the opportunity to sing contemporary works. Alexis originated the role of Rachel in the world premiere of Joseph Landers' opera Let Us Now Praise Famous Men, with the Tuscaloosa Symphony in partnership with The University of Alabama Opera Theatre, broadcast on Alabama public television in September 2020. She also co-presents concerts blending classic and contemporary music, through production company Jazzoperetry, Inc. co-founded with her husband, Earl Hazell. Under their auspices, Alexis was headline artist presenting the first full concert of African American spirituals and gospel music at the Alfonso Ortiz Tirado Opera Festival in Álamos, Sonora, Mexico broadcast live by Radio Sonora on XHMOS 104.1 FM and video internet stream. Recent mainstage appearances include Mississippi Opera's Shattering the Glass and The Hilarious World of Gilbert and Sullivan, and Cincinnati Opera's productions of Porgy and Bess and Carmen.
She has served in leadership positions at chapter and regional levels for the National Association of Teachers of Singing (NATS) since joining in 2010. In the Phoenix metro area, Alexis served as Chapter Vice-President of Programs and Fall Workshop Chair (2011-2013), Chapter President and Student Auditions Co-chair (2013-2016), Chapter Executive Board Advisor and Fall Workshop Chair (2016-2018) and as a representative on regional nominating committees. Alexis attended her first NATS National Conference in 2014, made possible in part by travel funds provided by the NATS Emerging Leader Award, and an additional Presidential service award from the Valley of the Sun NATS Chapter. She was selected as a solo session presenter for the 55th biennial conference in 2018 (Acknowledging the history of Blackface Minstrelsy and its Persisting Legacy in Performing Arts Practice) and was privileged to be selected as a co-presenter for the 2020 Virtual Conference (My Sister's Keeper: A performance panel highlighting art songs by African American women composers). Alexis was a featured guest artist, masterclass clinician, and session presenter at the 2019 Cal-Western Regional Conference, instructing and demonstrating strategies for stylistic versatility and same-day multi-genre performance. She began service on the NATS National Membership Committee in 2016 and continues to coordinate the annual compilation and editing of best practices, policies, and leadership responsibilities in the NATS Member Recruitment & Retention Guide. In addition to this work, Alexis currently serves Southeastern Region NATS as Executive Board Secretary and serves on the American Negro Spiritual Category Official Repertoire Committee, the National Bylaws committee, and the Diversity and Inclusion Taskforce.
Dr. Davis-Hazell currently serves on the faculty of The University of Alabama School of Music as Assistant Professor of Voice and Lyric Diction and as a College of Arts and Sciences Leadership Board Faculty Fellow. She is a serial collaborator across disciplines and her research interests include: the impact of performing arts training on well-being for Alabama youth, the legacy of Blackface Minstrelsy in contemporary voice performance practice, promotion of vocal repertoire by African American women composers, and advocacy for Russian art song studies through improvement of curricula for lyric diction pedagogy. She holds degrees in Vocal Performance from Temple University (B.M. Hons.) and Arizona State University (M.M., D.M.A.)
Secretary/Treasurer: Randy Umstead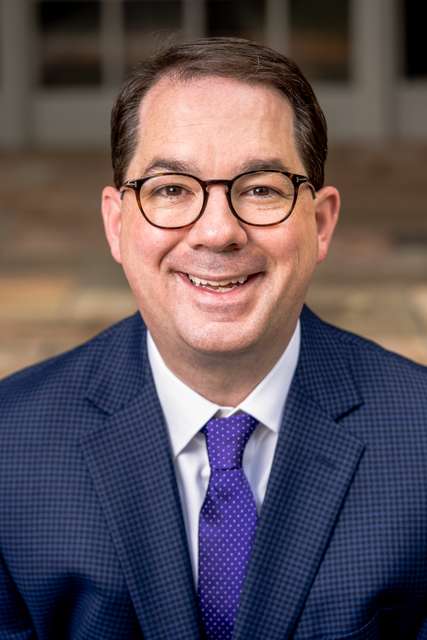 Randall Umstead currently serves as Herring Professor and Chair of the Department of Music at Furman University after 15 years on the faculty of the Baylor University School of Music. Randall spent the final four of those years having served as Professor of Voice and Associate Dean of Academic Affairs, after serving six years as Director of Vocal Studies. During his time at Baylor, he served as a full, voting faculty member on Baylor's Board of Regents and as chair of the Faculty Senate.
Randall also served two terms as governor of the Texoma Region of NATS. As such, he also spent four years on the board of the association.  He is a former NATS Intern, Texoma Region Treasurer/Registrar, and Dallas-Ft. Worth Chapter President.
As a performer, Randall was twice a fellow at the Tanglewood Music Center. He has performed as a soloist with Bach Society Houston, Dallas Bach Society, Johannesburg Festival Orchestra, Milwaukee Symphony Orchestra, Flagstaff Symphony, Colorado Bach Ensemble, Cincinnati Baroque Orchestra, Catacoustic Consort, Richmond Symphony Orchestra, the Kwazulu-Natal Philharmonic Orchestra, the Irving Symphony, and the Bach Society of Dayton.
Randall's students have gone onto successful careers as musicians and educators, and they have been accepted into prestigious graduate programs, including the University of Cincinnati College-Conservatory of Music, Indiana University, the Yale University School of Music, and the University of Michigan.  He holds the BM from Oklahoma Baptist University, and the MM and DMA from the University of Cincinnati College-Conservatory of Music. 
Vice President for Auditions: Alisa Belflower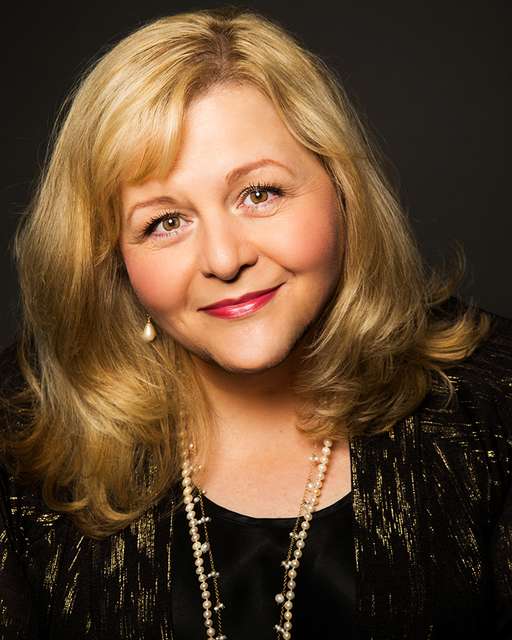 Alisa Belflower joined the Korff School of Music's faculty and the Carson School of Theatre and Film's faculty at the University of Nebraska–Lincoln in 2000. She teaches voice and acting as well as serving as musical director, coach, or staging director for UNL productions. Alisa also works as an Associate Producer in Development with the Lied Center for Performing Arts. As an advocate of new works, she directs developmental staged readings with renowned guest composers-in-residence and is a resident stage director in ASCAP's New Musical Theatre Workshop. Having presented her research and performed internationally, Alisa is currently in her second term as the West Central NATS Region's Governor and is a member of NATS NSA Committee. Her students have won international awards for their performances of opera, art song, and musical theatre including national awards won in NATS student and young artist competitions among others. Her former students have performed on Broadway, Off-Broadway, the West End, on television, in film, in national tours, and in regional professional opera and theatre companies. An award-winning professor and director, Alisa holds bachelor's degrees in music and French from Furman University. After an opera apprenticeship in Paris, France, she completed her master's degree and doctoral studies at the University of South Carolina.
Vice President for Outreach: Nicholas Perna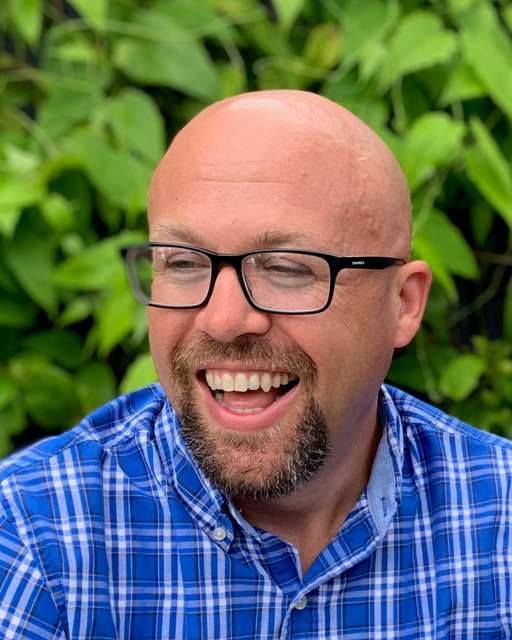 Dr. Nicholas Perna is Associate Professor of Voice and Voice Pedagogy at Mississippi College. He is a Presser Music Foundation awardee and currently a voice research associate at the University of Mississippi Medical Center. His primary research areas are Laryngeal Manipulation and Singing Voice Acoustics. Perna has presented research on three continents at notable events such as the International Congress of Voice Teachers, the Voice Foundation's Annual Symposium on the Care of the Professional Voice, and the NATS National Conference. Publications include articles in Journal of Singing, Journal of Voice, and VOICEPrints.  He has served on the faculty of Donald G. Miller's Singing Voice Science Workshop, and the New England Conservatory Acoustic Vocal Pedagogy Workshop. He is the creator and co-host of the VocalFri Podcast. Your weekly dash of voice science, pedagogy, and nerd pop culture.
Perna was a recent finalist for the American Prize for men in opera and has appeared multiple times in recent seasons with Opera Mississippi in leading roles. Perna was twice selected as a Santa Fe Opera Apprentice Artist singer. Additional Operatic credits include Rodolfo, The Duke, Nemorino, Alfred, & Tamino. Symphonic appearances include Mahler's Das Lied von der Erde, Beethoven's Symphony No. 9, Messiah, and Carmina Burana. Along with Dr. Mandy Spivak, they created The Comprehensive Britten Song Database — an open source guide to Britten's song output. Perna holds graduate degrees from the University of Miami and the University of Houston.
Vice President for Membership: Torin Chiles (second term)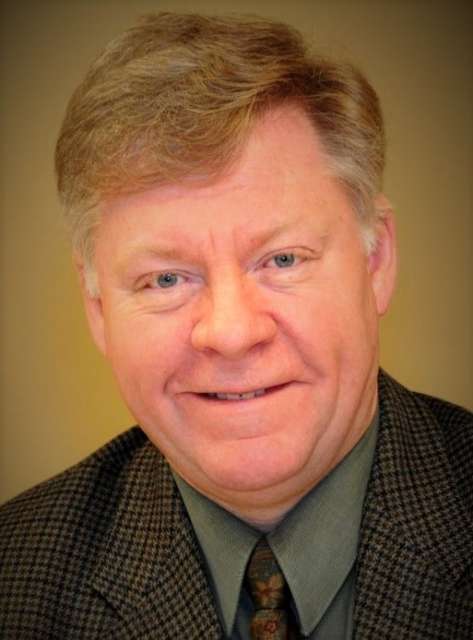 Torin Chiles' active performance career as an operatic tenor has spanned 20 years and his resume is replete with engagements from North American symphonies and opera companies. Mr. Chiles appeared on CBC television's Opening Night as McAlpine in the critically acclaimed new Canadian opera, Filumena, which was performed in Calgary, Banff, Ottawa, and Edmonton. Many live operatic performances have been featured on CBC Radio Two's Saturday Afternoon at the Opera. Mr. Chiles' credits include Pinkerton and Count Almaviva for Opera Lyra at the National Arts Centre; MacDuff for the Manitoba Opera in Winnipeg; Pang for Vancouver, Montreal, Calgary, Edmonton, and Arizona; Bob Boles in Montreal; The Magician in The Consul for Montreal, Manitoba and Milwakee. Mr. Chiles has premiered many new Canadian works such as Filumena by John Estacio, Erewhon by Louis Applebaum, Taptoo by John Beckwith, and The Lady with the Lamp by Timothy Sullivan. A Gilbert and Sullivan Gala with the Winnipeg Symphony under maestro Bramwell Tovey was recorded for the CBC SM5000 series and is available commercially.
Torin Chiles began teaching part time at Western University Canada in 1999. In 2004 he was appointed to the Don Wright Faculty full time and served as the Voice Division Coordinator at the DWFoM from 2006 to 2011 and again from 2016 to the present. Mr. Chiles has taught undergraduate and graduate vocal pedagogy courses at Western since 2004 and is in ever-increasing demand as a clinician, adjudicator, and examiner. Recent seminars have been presented to the Schulich Faculty of Medicine at Western; the Alberta Music Educators Association, NATS Ontario (National Association of Teachers of Singing) and Conservatory Canada.
A NATS member since 1999, Torin Chiles is a past president of NATS Ontario, past District Governor. In addition to having served on the strategic planning committee at the national level and he currently serves on the NATS Foundation board of directors as well as VP-Membership on the national NATS board.              
Vice President for Workshops: DeMar Neal (second term)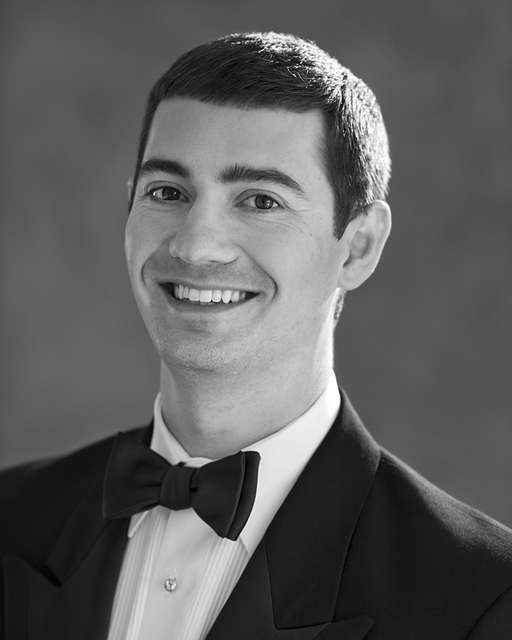 DeMar Austin Neal, IV is a critically acclaimed performer and educator currently based in Raleigh, North Carolina.

DeMar enjoys a diverse performance career, with engagements in opera, operetta, music theater, concert, and choral organizations across the United States and abroad.  He has performed as a soloist with the North Carolina Opera, GLOW Lyric Theatre, the Prizery Theatre, the Raleigh Symphony Orchestra, and the Tiber Sinfonia Festival among others. His favorite roles include Papageno, Junius, Ko-Ko, the Modern Major General, and King Herod. He can also be seen on the 10th Anniversary Season of NBC's America's Got Talent as part of the classical quartet, VOX.

As an educator and researcher, DeMar serves a variety of needs. He currently works as an Associate Professor at Wake Technical Community College, where his courses range from music appreciation to jazz and chorus. He also holds positions at Meredith College and North Carolina State University, where he teaches both private voice and lecture-based classes.  He has presented his doctoral treatise, The Song Cycles for Baritone and Piano by Jake Heggie, in conference and his current research efforts focus on vocal jury assessment practices across higher education institutions in the United States. 

DeMar holds degrees in vocal performance from the University of North Carolina at Chapel Hill, the Boston Conservatory, and the Florida State University. He also holds a specialist certification in Vocology from the National Center for Voice and Speech through the University of Utah as well as in Commercial Contemporary Music Vocal Pedagogy from Shenandoah Conservatory.
As a member of the NATS Board of Directors, he is completing his first term as the National Vice President for Workshops, with events focusing on self-care during COVID 19, repertoire diversity, and stylistic matters in performance practice.  Previously he served on the North Carolina NATS board within the Mid-Atlantic Region, with two-year terms as Secretary, Vice-President, President, and District Governor. 
For more information, please visit: demarneal.com
---
About the officer nomination process
Report of the Nominating Committee, as Approved by the NATS Board of Directors
Nominating Committee Members:
Karen Brunssen, Chair, Richard Weidlich, Julie Krugman, Albert Lee, Dana Lentini, Yvonne Redman, Mark Kano, Dan Hunter-Holly are submitting the following names (the slate) for election to the term of office for 2022-2024. The slate was approved by the NATS Board of Directors on June 18, 2021.
The National Bylaws state in ARTICLE X, Section 2. Election:
The Association Nominating Committee shall submit a slate of candidates for Association officers to the Board for approval one year prior to the beginning of the terms of the offices up for election. The slate of candidates, the date of distribution of the ballots, and the deadline for the return of ballots for the election shall be published in Inter Nos and NATS Online in the fall following the Board's approval of the slate. There shall be a ninety-day interval between the publishing of the slate and the deadline for the return of the ballots.


Election of Association officers shall be by poll of the membership. Following the close of nominations, a full roster of duly nominated candidates shall be distributed to all voting members with a non-identifiable return ballot. The ballot will state the deadline for returning the ballot to the Secretary/Treasurer. Three Members appointed by the Secretary/Treasurer will count the ballots. No candidate may serve on the counting committee. A majority of all votes cast is necessary for election and those elected shall take office effective at the end of the national conference, or another time as determined by the Board from time to time.
Each current NATS voting member will receive a ballot from the Executive Office in October 2021 with a deadline of Jan. 5, 2022