What's New > Philip Lasser named first place winner of 2019 NATS Art Song Composition Award
posted on 1:51 PM, January 28, 2019
Winning composition "Elemental Earth" will be performed at the National Association of Teachers of Singing National Conference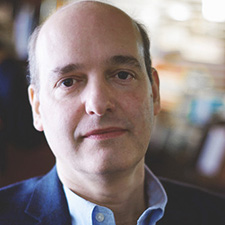 Philip Lasser
Composer Philip Lasser has won First Prize in the National Association of Teachers of Singing 2019 Art Song Composition Award for his composition "Elemental Earth." The work is a cycle of songs for voice and piano on poems by Robert Frost.
Lasser's winning work will be performed at the 56th NATS National Conference in June 2020 in Knoxville, TN. The work will also be programmed on a future concert by the Cincinnati Song Initiative as part of its Americana series.
"How thrilling it is to have received word that my song cycle "Elemental Earth" was selected to be the first prize winner in the NATS Art Song Competition," said Lasser. "It is both deeply meaningful and indeed an honor for me as a composer that the work was chosen. Art Song has always held a special place in my life. I began composing very young by writing songs for my mother who would sing them on her recitals along side standard repertoire. I have always felt that my heart is most open when writing song and I am excited to share this cycle with lovers and teachers of the vocal repertoire."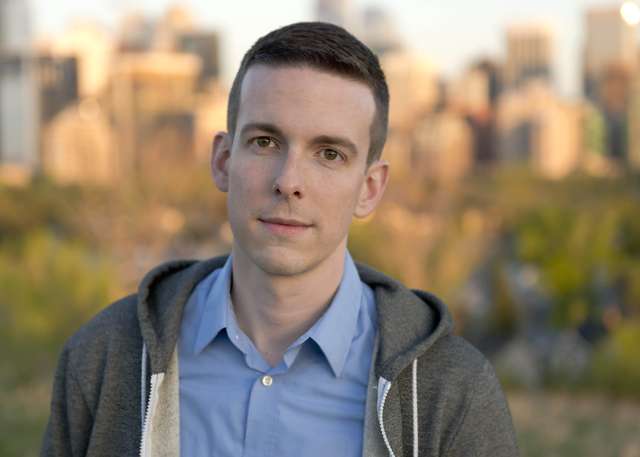 Second place was awarded to Zachary Wadsworth (pictured) for his composition "Parlo(u)r Songs," written for tenor and piano. "I'm very grateful for this award. While I was writing my "Parlo(u)r Songs," I was thinking of my grandfather, who sang songs like these on the radio some 90 years ago. Though this cycle is about nostalgia and loss, it's also about the sweetness and optimism of American song," said Wadsworth. The song cycle was commissioned by the New American Voices Project at Sam Houston State University, Tony Boutté, artistic director.
Serving as preliminary judges were composer Juliana Hall, pianist Donna Loewy, and singer Hope Hudson. The preliminary judges chose 11 finalists. Composer Benjamin C.S. Boyle served as finalist judge and chose the first and second place winners. There were 59 submissions accepted into the 2019 competition.
The NATS Art Song Composition Award program was established in 1983 to stimulate the creation of quality vocal literature through the cooperation of singer and composer. Recent winners have included David Conte, Robert Patterson, Melissa Dunphy, David Sisco, Matt Boehler, and Benjamin C.S. Boyle.
Cash prizes generously sponsored by American composer Lori Laitman include a $2,000 First Prize and a $1,000 Second Prize, along with a two-year paid NATS membership. The first-place winning composition is performed at the NATS National Conference and by the Cincinnati Song Initiative. The competition is open to any composer, professional or student, whose submitted work meets the prescribed requirements.
Applications will be accepted beginning June 1, 2019, for the 2020 Art Song Composition Award with a submission deadline of December 1, 2019. The NATS Art Song Composition Award program is led by Carol Mikkelsen, coordinator, Lori Laitman, advisor. Information is available at nats.org/art-song-composition.
Click here to listen to recordings of Lasser's "Elemental Earth" and Wadsworth's "Parlo(u)r Songs" on SoundCloud.
2019 WINNERS AND FINALISTS:
NATIONAL ASSOCIATION OF TEACHERS OF SINGING ART SONG COMPOSITION AWARD
First Place Winner: Philip Lasser – "Elemental Earth" 
Second Place Winner: Zachary Wadsworth – "Parlo(u)r Songs"

Finalists:
David Biedenbender – "Shell and Wing"
Anthony Esland – "Scenes from a Wessex Life"
Ben Justis – "Kansas Songs"
David Kirtley – "This Wavy, Clumpy Yard of Mine"
Michael McAndrew – "Of the Element"
Bryan Page – "The Edith Poems"
Jeffrey Ryan – "Miss Carr in Seven Scenes"
Lauren Spavelko – "Baby Book"
Patricia Wallinga – "The Love Song of J. Alfred Prufrock"
ABOUT PHILIP LASSER
Philip Lasser is a visionary composer native to French and American traditions. His music, direct and undisguised, creates a unique sound world that blends together the colorful harmonies of French Impressionist sonorities and the dynamic rhythms and characteristics of American music. His newly commissioned concerto for piano and orchestra, "The Circle and the Child," is featured on the Sony Classical album "Broadway-Lafayette" with Simone Dinnerstein and the MDR Leipzig Radio Symphony Orchestra conducted by Kristjan Järvi. Lasser's works have also been performed by the Atlanta, Seattle, Boulder and Shreveport Symphonies, as well as The New York Chamber Symphony, and by artists including Kristjan Järvi, Susanna Phillips, Elizabeth Futral, Margo Garrett, Lucy Shelton, Cho-Liang Lin, Zuill Bailey, Brian Zeger, Jean-Frédéric Neuburger and Sasha Cooke. Lasser's works can be heard on the Sony Classical, Telarc, New World, Crystal, and BMG RCA/Red Seal labels. He has been a distinguished member of the faculty of The Juilliard School since 1994. INFO: philiplasser.com/biography
About "Elemental Earth" composer Philip Lasser writes: "For many years, the poetry of Robert Frost has resonated deeply with me both as a musician and as a human being. His words, simple and powerful, create vivid images and tell a profound story far richer than what they seem on the surface. At first, his words are simple and his stories seemingly benign. But as you listen to the words chosen and to their order, a deep and moving other story evolves from his poetry. A story, full of stoicism, integrity, silent honor and universal human concerns."
ABOUT ZACHARY WADSWORTH
Zachary Wadsworth is an American-Canadian composer of "fresh, deeply felt and strikingly original" music (Washington Post). Praised for their "evocative mixture of old and new," his works have been heard in venues around the world, from the Kennedy Center in Washington to Takinogawa Hall in Tokyo. After winning an international competition chaired by James MacMillan, Wadsworth's Out of the South Cometh the Whirlwind was performed by the choir of Westminster Abbey in the presence of Queen Elizabeth II, Prince Charles, and the Archbishop of Canterbury. Wadsworth was a Fellow of the Douglas Moore Fellowship for American Opera, which placed him in residence at the Metropolitan Opera and the Santa Fe Opera. Commercial recordings of his music are available on Gothic Records, Albany Records, and Innova Recordings.
Wadsworth's music is widely broadcast and distributed, with recent publications by Novello, G. Schirmer, and E.C. Schirmer, and airings on NPR's Performance Today, With Heart and Voice, Pipedreams, BBC Radio 3's The Choir, CBC's The Story from Here, and PRI's Christmas Daybreak. Currently an assistant professor of music at Williams College, Wadsworth also maintains an active performing life as a tenor and pianist. INFO: zacharywadsworth.com/about
About "Parlo(u)r Songs" composer Zachary Wadsworth writes: "The last century-and-a-half has seen rapid and wonderful changes in the technologies of music. This is, surely, something to be celebrated — through piano rolls, wax cylinders, LPs, CDs, and new digital formats, we can listen to some of the greatest performers who are no longer with us. But, like all technological change, there lurks underneath the shiny promise of the new a kind of ache for the loss of the old. As recorded music became more widespread, in-home music-making entered a long period of decline. This sense of loss, of nostalgia for an intimate music that is irrevocably gone, inspired me to write these 'Parlo(u)r Songs.'"