What's New > Welcoming our new class of composer mentees
posted on 9:30 AM, October 14, 2021
NATS selects 10 mentees to participate in its 2021-22 Mentoring Program for Composers.
The National Association of Teachers of Singing (NATS) is pleased to announce the 10 composers chosen to participate in the second class of the NATS Mentoring Program for Composers.
This unique mentoring opportunity for emerging art song composers aims to promote and encourage the composition and performance of new works.
Composers of vocal music, especially art song and opera, were encouraged to apply. Each composer is paired with a mentor for approximately eight months (October 15, 2021 – June 1, 2022). The mentoring will involve one-to-one online contact about once a month.
NATS members and vocal composers Tom Cipullo and Lori Laitman oversee the program, and they both offer their guidance as mentors in the program.
"It was wonderful to see how many young composers have an interest in composing for the voice," Laitman says. "The extremely high quality of the compositions submitted made it difficult to choose just 10 composers, but reveal a bright future for this genre."
The 2021-22 mentees and mentors pairs are:
"It's a great pleasure — an honor really — to meet and support the work of these extraordinary young (and not so young) artists," Cipullo says. "Their talent and individual voices mark them as composers to know and appreciate."
Depending on schedules and specific interests, the mentors may critique short works, give general counsel about writing for voice, offer advice about resources, point the mentees toward appropriate performers and presenters, give information about recording and publishing opportunities, and just generally be a sounding board for any questions the mentees might have.
At the end of a year, mentees will have an opportunity to have some of their works presented by NATS, either on the web or as part of a NATS event. As a special feature of last year's program, the Cincinnati Song Initiative commissioned and premiered a song from each of the composer mentees. An encapsulating experience for the 2022 program is still under development and will be announced at a later date.
"With this second year of the program, a mentoring experience for art song composers has a firmly established place from which to grow and develop," says Executive Director Allen Henderson. "The first year exceeded all of our expectations and we look forward to hearing the works this year's cohort will create."
Currently, NATS also is accepting entries for its annual Art Song Composition Award with a deadline of December 1, which awards more than $3,000 in prizes to the selected composers.
About the 2021-22 class of mentees
---
Erik Franklin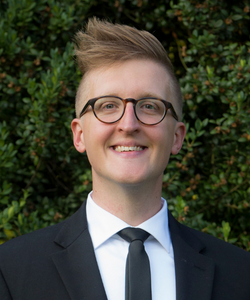 Baltimore, Maryland
Award-winning composer and clarinetist Erik Franklin balances a vibrant, varied career on and off the stage. A consummate performer, his lyrical, expressive playing has earned him a coveted position in the U.S. Army Field Band of Washington, D.C. He has given concerts in nearly all fifty states and throughout Europe, performing for audiences large and small in venues from veterans' homes to Carnegie Hall. As a composer, Franklin strives to amplify the voices of his own LGBTQ community through artistic excellence, to the delight of audiences and performers alike. Recent projects include an art song cycle entitled Verses for Children (2nd-place winner; 2021 NATS Composition Competition) and a chamber work commission for the Interlochen Arts Academy. Franklin holds degrees from Furman University and the Indiana University Jacobs School of Music. A native of South Carolina, he currently resides in Baltimore, MD with his husband. He is an active member of his local arts community, where he enjoys organizing house concerts, performing chamber music, and constantly seeking new collaborations.
Franklin is paired with mentor Evan Mack.
---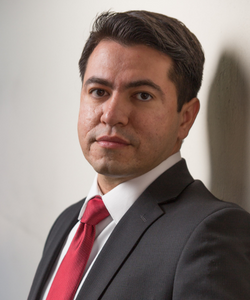 Kevin Garnica
Rosemead, California
Pianist and composer, Kevin Garnica, is an active musician in the LA area. He received his Bachelor's in piano performance and Master's in music composition from California State university, Fullerton. As an undergraduate, he was awarded top prize in his class, and his chamber cantata based on the story of Joan of Arc, "Jehanne the Maiden", was awarded Outstanding Graduate Composition. In 1995, Garnica became one of the youngest winners of the ASCAP Composition Competition when his piano piece, Sonata for Scriabin, was chosen from over five-hundred entries. He was also awarded the John Williams Grant for composition. His extended song, "O Magnet-South", was a finalist in the NATS Art Song Composition Competition. His LA premiere performance of Kurt Erickson's song cycle, "Here, Bullet" was submitted by the composer and was the winning entry for the NATS 2019-2020 song cycle competition. And he is also slated to premiere a new song cycle by Tom Cipullo in spring, 2022. As a chamber musician, He has given recitals with members of the Los Angeles Philharmonic, including Concertmaster Martin Chalifour, the Pacific Symphony, The Metropolitan Opera, Los Angeles Master Chorale, and Pacific Chorale. Currently, he is the staff pianist at California Polytechnic University, Pomona.
Garnica is paired with mentor Steven Mark Kohn.
---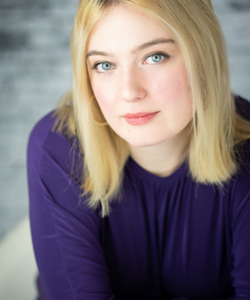 Molly Hennig
Madison, Wisconsin
Molly Beth Hennig (BM) is a recent graduate of vocal performance and music industry at the University of Wisconsin-Oshkosh. At UWO she studied composition with Dr. Ed Martin and Dr. John Mayrose and participated in a songwriting masterclass with artist Alarke/Mary Alouette and the New York Singing Teachers Association at the NYC National Opera Center. Her past works include "First Sting" (2019) for solo clarinet, "Mr. Eel" (2020) for intermediate piano, "Abandonment" (2020) for SSAATTBB choir and piano, and "The Gift of Hands" (2021) for voice and piano. Molly was a MNSong Composer for the 2021 Source Song Festival, where under the mentorship of Libby Larsen and David Evan Thomas she set to music Joyce Sutphen's poem "The Cup." Molly's awards from UW Oshkosh include the Celebration of Scholarship's Outstanding Undergraduate Research, the Music Department Concerto Competition, and the Honors Recital. She was awarded the Office of Student Research's undergraduate research grant both for her scholarship of Schumann's "Frauenliebe und Leben" and Ligeti's "Mysteries of the Macabre," the former of which is featured in the Oshkosh Scholar Volume XV. Molly currently studies at UW Madison, where she is a recipient of the Leland Coon Fellowship for Musicology.
Hennig is paried with mentor Lori Laitman.
---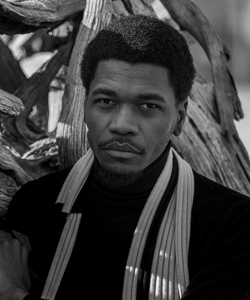 Mikhail Johnson
Steilacoom, Washington
Mikhail Johnson (1989-), born in the rural hills of Maldon in the parish of St. James, Jamaica, is one of the country's most promising pianists and composers. As a pianist he has won several competitions both nationally and internationally which resulted in his debut with the Jamaica Symphony Orchestra and major performances throughout the United States, Canada, Greece and Italy. As a composer, Johnson's music mixes European classical music and traditional Jamaican culture. His compositional output is being published on his own publishing label Johno Muzik and comprises of: sacred and patriotic choral works, African-American spiritual arrangements, song cycles and instrumental works. His unique compositional style has resulted in commissions from universities and music organizations, and several performances of his works by the Cleveland Chamber Symphony, The Cantus Ensemble of London, The North/South Consonance Ensemble, The Concordia Ensemble of the University of Notre Dame, Transient Canvas and the Departure Duo. He has also adjudicated international music competitions for composition and piano performance. Johnson holds a Bachelor of Science degree in Biological Science and a minor in music from Northern Caribbean University; Double Masters of Music degree in piano performance and composition from Bowling Green State University, and a Doctor of Musical Arts in piano performance from Texas Tech University.
Johnson is paired with mentor Nkeiru Okoye.
---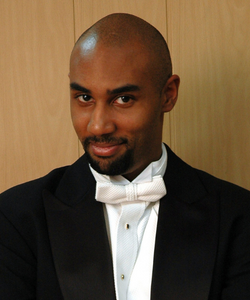 Joseph Jones
Bonita Springs, Florida
Composer and conductor Joseph Jones studied at the Peabody Conservatory of Music and has been a conducting fellow at the Aspen Music Festival and Allentown Symphony. He has also been an assistant or apprentice conductor with the New York Youth Symphony, National Music Festival, and Gulf Coast Symphony. He's guest conducted the Color of Music Festival orchestra and with the Trilogy Opera Company. In 2015 he founded Orchestra Amadeus, a New York City based project whose mission is to promote social justice through classical music. As a composer, Mr. Jones' works have been performed in the United States and Europe. He has written a wide variety of music including art song, solo instrumental, chamber music, choral, concertante, chamber, string, and full orchestra, oratorio, and opera. Most recently he was the first prize-winner in the call for scores held by Music Of the Unsung America in Miami, giving the premiere of his Second Symphony for String Orchestra in April, 2021. Mr. Jones has studied violin, viola, percussion, and voice and has performed as an orchestral and chamber musician, chorister, and soloist. He studied composition with Nicholas Maw at Peabody and Dr. Samuel Adler at the Bowdoin Festival. Mr. Jones is a native of Rhode Island, where he was raised on a farm in a small town. He currently splits his time between New York City and Florida.
Jones is paired with mentor Tom Cipullo.
---
After receiving a Deutsche Grammophon CD collection from his grandfather for his 16th birthday, Marc Migó (1993, Barcelona) became unexpectedly and passionately drawn to its contents. This discovery led him to seek out guidance from pianist Liliana Sainz. Three years later, he enrolled at ESMUC (Superior Music School of Catalonia). In 2017, thanks to a scholarship issued by SGAE, Marc moved to New York in order to continue his musical studies. He pursued his Masters at The Juilliard School, where he was awarded the 2018 Orchestral Composition Prize. In 2019 he received The Pablo Casals Festival Award, a Morton Gould young composers award by ASCAP, and the New Juilliard annual commissioning competition prize. He also has been a fellow at the 2020 Minnesota Orchestra Composer's Institute, a winner of the George Enescu Prize 2020 and of the ICU 2021 competition (1st prize). Marc Migó is currently a C.V. Starr fellow at The Juilliard School, were he is earning a Doctor of Musical Arts degree in composition under the mentorship of John Corigliano. As of Summer of 2021, he is working on a new opera commissioned by the LICEU Opera (Barcelona, Spain)
Migo is paired with mentor Lori Laitman.
---
New music powerhouse Lisa Neher is an award-winning composer, mezzo-soprano, and actress on a mission to transform audiences through sound, story, and vulnerability. Described as a "maestro of beautifully wacky noises" (Oregon ArtsWatch) and a composer of "varied and imitable" vocal lines (Contemporary Classical), Neher writes music inspired by female athleticism, the tender love of friends, the ambiguities of death, and the eerie mystery of deep ocean life. With librettist Kendra Leonard, Neher wrote and produced the One Voice Project Micro-Opera Festival, a weeklong festival of miniature operas released online and hailed as "a great example of grassroots music theatre" (Contemporary Classical). Her EP Of Wind and Waves explores the currents of air, water, and emotions that define our natural and psychological world. Neher's commissioners include Third Angle New Music, Opera Elect, Opera Theatre Oregon, Coe College Symphony Orchestra, Kirkwood Community College Choirs and the Glass City Singers. Praised as "a small woman with a very big voice" and "especially alive" (Oregon ArtsWatch), Neher captivates audiences as a performer with her electrifying dramatic commitment and unforgettable vocal colors. She recently performed with Third Angle New Music, the Resonance Ensemble, and New Music Gathering. For more information, visit lisanehermusic.com.
Neher is paired with mentor Tom Cipullo.
---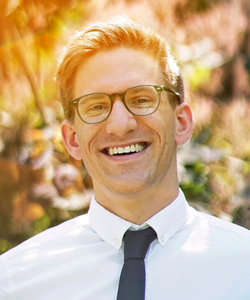 Timothy Peterson
Los Angeles, California
Timothy Peterson's music has been performed in the US, Europe, and Australia at venues ranging from art galleries and distilleries to concert venues such as National Sawdust and Lincoln Center. His vocal works have been presented by Beth Morrison Projects, New Opera West, NEO Voice Festival, Calliope's Call, Hartford Opera Theater, and One Ounce Opera. A 2018 fellow at the Bang on a Can Summer Music Festival at MASS MoCA, Timothy holds a MM in Composition from the University of Southern California, where he studied under Sean Friar, Frank Ticheli, and Alan Smith. Timothy received his BM (Composition) and BA (Comparative Literature) from the University of Michigan, where he studied under Kristin Kuster, Evan Chambers, Paul Schoenfeld, Erik Santos, and Martin Katz. Additional training includes intensive studies in Arabic zither and maqam theory under Mohamed El Harzli, Afro-Cuban batá drumming under Octavio Rodríguez Rivera, and Carnatic singing under Rajalakshmi Kamala. Current projects include commissions from pianist Nic Gerpe, soprano Sydney Anderson, and the Gabriela Lena Frank Creative Academy of Music. Upcoming events include the West Coast premiere of Timothy's trio Talk It Out at the 2021 HEAR NOW Music Festival (LA) and a residency at Blue Mountain Center (NY).
Peterson is paired with mentor Libby Larsen.
---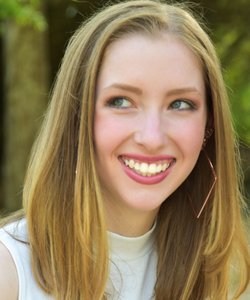 Hannah Rice
Baton Rouge, Louisiana
Hannah Rice is a Louisiana-based composer and singer who enjoys exploring extremes through range, timbre, and contemporary techniques in both her compositions and performances. She is currently pursuing a dual degree in composition (Dr. Mara Gibson) and vocal performance (Dr. Lori Bade) and was recently named the 2021-22 Presser Scholar at Louisiana State University. In 2021, her choral piece "To Fly a Plane" from "Dear World" was published by Hal Leonard under the Craig Hella Johnson series. In addition, four of Hannah's tracks have been published by APM Music's sound library, MPATH, and included on volumes 4, 10 and 11 of the Phenomenal Women Series albums. She has won numerous calls for scores while at LSU, including the Atlantic Brass Quintet Call for Scores, Megan Ihnen and Darrel Hale Call for Scores, and the Constantinides New Music Ensemble Call for Scores for Carnegie Hall. Most recently, her piece, "Free to Be" was chosen for the New Music on the Bayou Concert Series. Hannah is passionate about uplifting historically underrepresented composers and recently organized a recital featuring female composers and performers, as well as herself, at LSU. She hopes to continue collaborations like these in the future.
Rice is paired with mentor Maria Corley.
---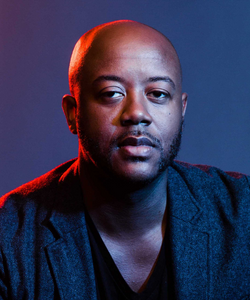 Jorell Williams
Deer Park, New York
Jorell Williams is an american operatic baritone and composer with a wide variety of experience from standard repertoire to premiere pieces. As a singer, he has performed world premieres with Jazz at Lincoln Center Orchestra, Chorale Le Chateau, Lincoln Center Theater, The Metropolitan Opera, Seattle Opera, Urban Arias, American Modern Ensemble, Essential Voices USA, and the Brooklyn Art Song Society. He was recently commissioned by the Kentucky Opera to compose "Civil Rights Songs" for their testimonies of justice initiative, and has written and arranged for Grammy Award-winning mezzo-soprano Sasha Cooke, and American singer and songwriter Lauryn Hill. An alumnus of the composers and the voice program at The American Opera Project, Caramoor International Music Festival's Bel Canto Program, Ravinia Steans Music Institute, and Songfest at Colburn in Los Angeles, Jorell has trained at Santa Fe Opera, Chautauqua Opera, Des Moines Metro Opera, Opera North, and holds degrees from the Manhattan School of Music and SUNY Purchase Conservatory of Music. He is an advocate for artist rights and is a newly appointed artistic council advisor for On-Site Opera and the new music board for the Brooklyn Art Song Society, using his experience to consult with arts organizations on their Diversity, Equity and Inclusion initiatives.
Williams is paired with mentor David Conte.