What's New > Wisconsin's heroes of karaoke
posted on 11:11 AM, November 14, 2022
Wisconsin Chapter raises funds for vocal arts scholarships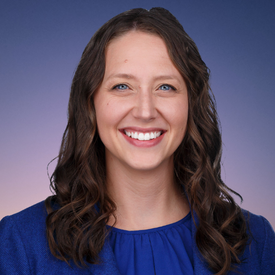 Heidi Wylie
Move over, bake sales. Karaoke is the hot, new fundraiser in town.
One Wisconsin NATS member is ready to embrace the "fun" in fundraising.
"I went into teaching to help bridge the gap between students' desires to study voice and the lack of educational opportunities that kept that dream out of reach," said Heidi Wylie, NATS member and private studio teacher in Milwaukee.
Now Wylie is doing more than teaching. She is also raising funds to help pay for voice lessons for passionate, talented students who can't afford them. Wylie chairs a group of Wisconsin members who are creating a Vocal Music Scholarship program in the Wisconsin Chapter.
A big part of the work of the committee is to raise the funds to pay for the scholarships.
"I'm going to put on a karaoke night here in Milwaukee where performers get up on stage and the audience will vote for their favorite singer with their dollars," Wylie said. "It's going to be a lot of fun!"
The event is November 19 at City Lights Brewing. Whether folks are able to attend or not, contributions are welcome through this online form.
The scholarship program is part of a larger NATS program begun by Melinda Brou and leaders in the Texoma Region called the NATS Vocal Music Fellowships.
These fellowships provide opportunities for singers whose long-term goals involve formal study in singing but who would not otherwise have the financial means to pursue their interest in singing.
Fellowships include:
15 lessons a semester from a NATS teacher
Solo vocal anthologies from which to study
Access to a service such as Appcompanist, so that the student can rehearse independently
Assistance with NATS National Student Auditions entry fees
"I'm very excited to see how this idea has caught on within NATS," Brou said. "From the Puget Sound Chapter, to Wisconsin, to the Southeastern Region, members see the possibilities of this work."
Wylie feels that access to quality voice education is important.
"Everyone deserves the opportunity to sing, regardless of where you come from, your socio-economic status, or whatever other barrier there might be," Wylie said. "We want to see some kids' dreams come true, so let's do this together!"
---

GivingTuesday is November 29
Is your chapter participating?
Many NATS chapters and regions are participating in this year's GivingTuesday campaign, Keep Our Students Singing. The money raised will support local student financial aid for private lessons and participation in National Student Auditions at the chapter, region, and national levels.
If you want to support Vocal Music Fellowships or NSA scholarships to provide funds for students in your area, read more about our Keep Our Students Singing campaign, or reach out to NATS Development Director Bob Bryan.