What's New > NATS names 2023 Dillard Scholar Award winners
posted on 11:02 AM, May 23, 2023
Both singers will receive scholarships to help cover costs of their summer programs.
The NATS Summer Program Auditions (SPA) is a unified summer program audition opportunity that allows singers to submit their application and video auditions in one place to be considered for multiple programs. For 2023 applications, interested students paid a one-time $25 fee (unless otherwise noted) to submit to up to five participating programs of their choice. This is the third year that NATS has offered the initiative, and more than 30 organizations participated.
All singers who submitted applications for SPA were automatically eligible for the 2023 Dillard Scholar Awards in memory and honor of the late NATS president Jane Dillard who passed away in 2020. Dillard spent more than 30 years as professor of voice at the University of North Carolina at Charlotte. She also served as president of NATS from 2004 to 2006. The Dillard Scholar Awards are intended to help singers cover the costs of attending a summer program or young artist program.
Congratulations to the 2023 Dillard Scholar Award recipients and their teachers!
Lydia Bangura ($600 award) to attend Opera Lucca. NATS Sponsor: Caitlin Lynch
Ella Vaughn ($600 award) to attend Accademia Vocale Lorenzo Malfatti in Lucca, Italy. NATS Sponsor: n/a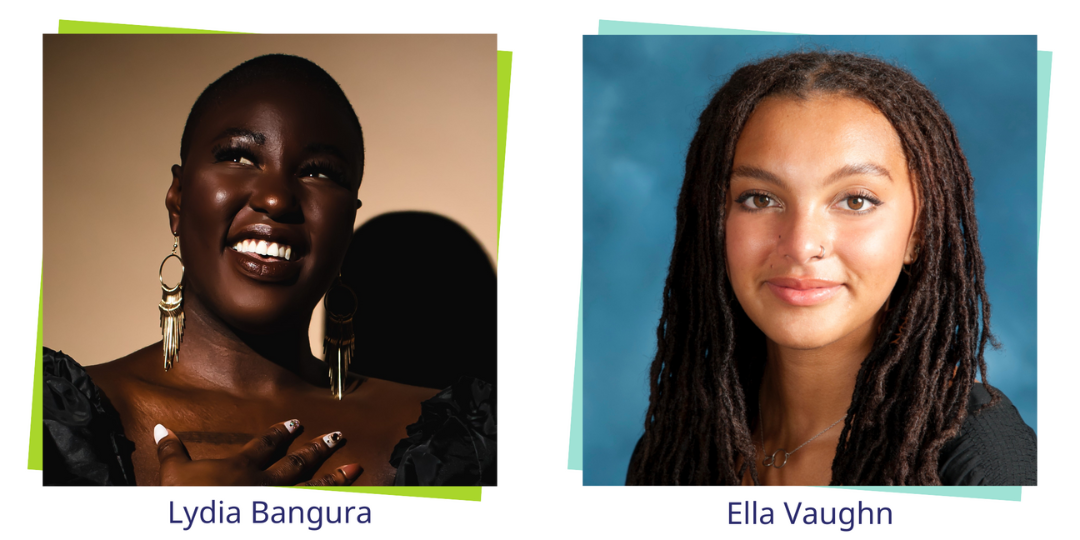 Lydia Bangura (she/her) is a doctoral student in music theory at the University of Michigan. She also holds a bachelor's degree from Northern Arizona University and a master's degree from Roosevelt University, both in vocal performance. She is the founder and host of the music research podcast series, "Her Music Academia," and she is on the editorial board for the Society for Music Theory's official podcast, "SMT–Pod." As a lifelong music performer, Bangura has experience studying violin, viola, and voice. Her recent operatic roles include Papagena in Mozart's "Die Zauberflöte," Ellen Orford in Benjamin Britten's "Peter Grimes," and the solo soprano in Judith Weir's one-woman show, "King Harald's Saga."
"I applied to the NATS summer program auditions at the recommendation of my teacher, Caitlin Lynch," Bangura said. "She had attended Opera Lucca years ago and was so enthusiastic about the experience; I am so excited to follow in her footsteps and practice my Italian!"
Ella Vaughn is a recent graduate of Walnut Hills High School in Cincinnati, Ohio. Now 18, she began her singing journey when at the age of 9. She regularly performs at her school in musical theatre productions and at community events. She attends vocal institutes/camps in the summer, and she is in multiple choirs. Vaughn also participates in vocal competitions several times a year, and has been studying in an opera training program for four years. She will continue her studies at Oberlin Conservatory where she will be majoring in vocal performance.
"I applied through NATS Summer Program Auditions because of the convenience of applying to multiple summer programs with one application," Vaughn explained. "This summer I will be attending Accademia Vocale Lorenzo Malfatti in Lucca, Italy. I'm so excited to be immersed in Italian culture, learn from the amazing faculty, and meet other singers!"
The NATS Summer Program Auditions (SPA) initiative will return for 2024, and more information will be available this fall. Applications will open for submission around December 1, 2023, and programs will begin looking at materials mid-January 2024. Special thanks to NATS members Serena Hill LaRoche and Elizabeth Johnson Knight for leading and coordinating the SPA initiative.