What's New > NATS welcomes 12 mentees to its 2023-24 Mentoring Program for Composers
posted on 11:16 AM, October 24, 2023
Unveiling the 2023-24 class of NATS composer mentees
The National Association of Teachers of Singing (NATS) has chosen 12 composers to participate in its 2023-24 season of the NATS Mentoring Program for Composers. 
Now in its fourth consecutive season, this opportunity pairs emerging and early-career art song composers with veteran art song composers to encourage the composition and performance of new works. Composers Lori Laitman and Tom Cipullo, who are also NATS members, lead the program and serve as mentors. Each mentee is paired with a mentor for approximately eight months (mid-October through June 1, 2024).
"I was so thrilled with the quality of the applicants," Laitman said. "Each applicant had a distinct style, but all displayed an innate understanding of how to write for voice, as well as a great imagination for crafting the accompaniments."
The 2023-24 mentee and mentor pairs are:
The mentoring involves one-to-one online contact about once a month. Depending on schedules and specific interests, the mentors may critique short works, give general counsel about writing for voice, offer advice about resources, point the mentees toward appropriate performers and presenters, give information about recording and publishing opportunities, and just generally be a sounding board for any questions the mentees might have.
As a special feature of the program, the Cincinnati Song Initiative commissions and premieres a song from each of the composer mentees. These have been presented in the "Let It Be New" concert events for the past three years. Past mentees also have had the opportunity again to present their works as part of NATS events at the chapter, region or national level.
In addition, NATS is currently accepting entries for its annual Art Song Composition Award with a deadline of December 1, which awards more than $3,000 in prizes to the selected composers.
---
About the 2023-24 class of mentees


Joel Balzun
Fullerton, California
Baritone and composer Joel Balzun's "haunting and beautiful" music has received performances in Canada, the United States, Costa Rica, Denmark, Taiwan and the United Kingdom. He has won multiple awards in the SOCAN Foundation Awards for Young Composers and was a finalist for the prestigious ASCAP Morton Gould Young Composers Awards. Other accomplishments include winning the Dallas Winds' 9th annual "Call for Fanfares," first prize in the Classical Marimba League International Composition Competition and both the Grand prize and Young Composers Prize in the National Broadcast Orchestra's Galaxie Rising Star Composers' Competition. Praised as "a composer to watch" by the Calgary Herald, his music has been performed by ensembles such as Alberta Winds, Calgary Civic Symphony, Calgary Philharmonic Orchestra, CCM Wind Orchestra, Dallas Winds, the National Broadcast Orchestra of Canada, La Orquestra Vientos de Costa Rica, and Windago. Additional performances include those by Cadillac Moon Ensemble, Standing Wave Ensemble, and such luminary soloists as Corey Hamm and Megan Moore. His music has been broadcast on CBC Radio 2 and Espace Musique. A selection of Balzun's music is currently published by C. Alan Publications, Lovebird Music and NewMusicShelf.
Balzun is paired with mentor Scott Wheeler.
---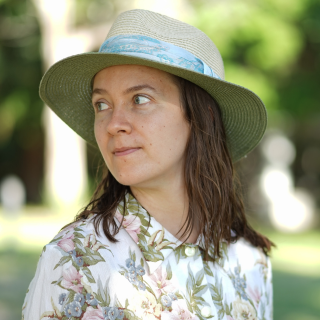 Evgeniya Kozhevnikova
Gainesville, Florida
Jane K (Evgeniya Kozhevnikova) is a composer, pianist, and educator. Her works have been performed at regional, national, and international events. She composes in various styles and genres, from classical to jazz and tango, tastefully blending them. In 2020, she released a jazz-tango album "Tango Avenue" with her original works, and in 2022, an album of her art songs, "Lift Up Your Hearts." In 2019, Jane received a DownBeat Magazine Outstanding Performance award in the Latin jazz category with her original jazz-tango compositions. In 2019, she became one of the winners of the "Music Now" contest, a part of Indiana State University Contemporary Music Festival. Jane became a runner-up at the University of North Carolina Greensboro Call for Scores and Competition. Her choral works were awarded the 1st Prize and a Special Prize at the 2020 International Composers' Competition Opus Ignotum (Czech Republic). In 2021, she was awarded 2nd Place of the American Prize in Chamber Vocal Composition (student division). Jane holds two master's degrees, in music composition and music performance, from Western Michigan University. She is working on her doctorate degree in music composition at the University of Florida.
Kozhevnikova is paired with mentor Tom Cipullo.
---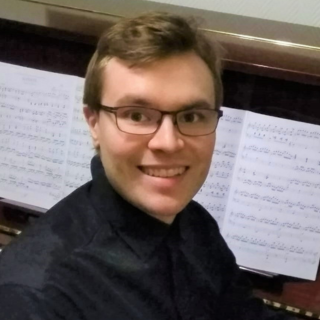 Tommi Paavilainen
Vantaa, Finland
Tommi Paavilainen is a composer, lyricist, singer, pianist, choir conductor and singing pedagogue working in Helsinki, Finland. He is about to graduate in 2024 with a master's degree in music education from the prestigious Sibelius Academy. He has studied classical composition under the guidance of Matthew Whittall and Alex Freeman. Tommi started playing the piano when was tall enough to reach the piano keys and since then also has composed music. In 2016, when Tommi was a 19-year-old high school student, his three-hour-long musical was performed in Helsinki. That was when he realized that music is what he should focus on professionally. During his Sibelius Academy studies, he has composed lots of choral, vocal and chamber music that has been performed in main concert halls in Helsinki and other parts of Finland. He often writes the lyrics for his pieces and says "yes" to multi-genre experiments and to pioneering instrumentations. The upcoming year he also will be studying film music composition. Tommi speaks five languages and sings in five more. He has won the first prize in the Finnish National Writing Competition and has been awarded the Finnish Pro Musica Medal twice, in 2013 and 2016.
Paavilainen is paired with mentor Laura Schwendinger.
---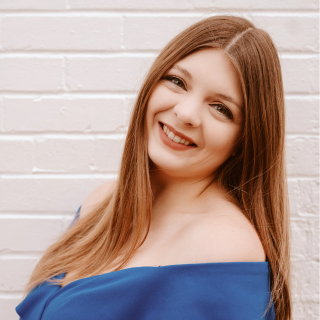 Carolyn Quick
Portland, Oregon
Portland-based composer-soprano-lyricist Carolyn Quick (she/her) "is establishing herself as one of the most important voices in our community (Makrokosmos Project 7: Fanfare for the Uncommon Woman)." As a singer-composer, Carolyn loves exploring the unique timbral and textural possibilities of the human voice. She also advocates for historically excluded music and co-founded the new music collective Persisting Sound and music distribution collective Raindrop New Music. With performances across North America and Croatia, Carolyn's commissions include Fear No Music, Eugene Opera, Vancouver Opera, and the Portland Phoenix Chamber Choir. Most recently, Carolyn performed with the Royal Voices of Charlotte during the International Choral Kathaumixw in British Columbia this summer, singing her own work "Catch at Hope" as a part of their winning competition set. "Catch at Hope" was commissioned by the Portland Phoenix Chamber Choir and originally premiered alongside the Pacific Northwest premiere of Margaret Bond's "Credo." The work also was performed by Lewis and Clark College's Cappella Nova in December and will be featured on an upcoming album release in 2024 by Centaur Records. Carolyn also sang with Resonance Ensemble and the Oregon Symphony during the world premiere of Damien Geter's "An African American Requiem" last year.
Quick is paired with mentor Niloufar Nourbakhsh.
---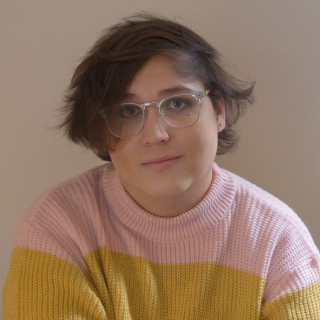 Sofia Rocha
Providence, Rhode Island
Sofía Rocha (b. 1996) writes music of uncompromising emotional intensity while exploring cognition, randomness, rhythm, and counterpoint within post-tonal frameworks. Winner of a 2022 Copland House Residency Award and 2022 Hermitage Prize at the Aspen Music Festival, her recent projects include newly commissioned works for the International Contemporary Ensemble in collaboration with the New World Symphony, the Emory University Symphony Orchestra, the New York Youth Symphony, and a reading of Collage d'hommages with the Atlanta Symphony Orchestra through the ACO/EarShot program. She has received honors from the New England Philharmonic, Earplay, Fresh Inc Festival, and ASCAP, among others. This fall, Sofía began her doctorate in music and multimedia composition at Brown. She received her master's degree in composition from the University of Missouri-Kansas City Conservatory, studying with Chen Yi, Yotam Haber, Paul Rudy and Zhou Long. She received her bachelor's from Gettysburg College, studying composition with Avner Dorman. Besides composing, Sofía is also an avid trombonist and conductor, having performed with numerous symphony orchestras, wind ensembles and jazz groups.
Rocha is paired with mentor Shawn Okpebholo.
---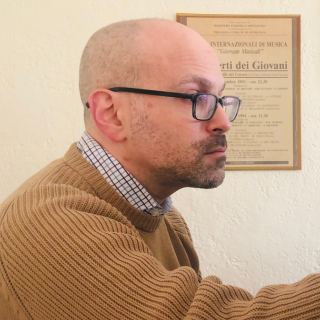 Myron Silberstein
Chicago, Illinois
Composer Myron Silberstein (b. 1974) began his career as a pianist dedicated to bringing attention to composers whose work had fallen into obscurity. Immersion in the music of Vittorio Giannini, Nicolas Flagello, Ernest Bloch, and Paul Creston led to the development of his own compositional voice. Likewise, a lifetime of working with singers as a collaborative pianist led to an affinity for song. Silberstein's music is Romantic in outlook while making liberal use of advanced tonality. His output includes five piano sonatas, three sonatas for flute and piano, nearly 20 songs and song cycles, and a 45-minute opera based on Nathaniel Hawthorne's "The Prophetic Pictures." Having come comparatively late to composition, and being unconnected to institutional resources for composers, Silberstein is first beginning to garner attention for his work at the age of nearly 50. Soprano Chelsea Hollow recorded two of his "Prayers for Peace" — settings of prayers in Arabic, Hebrew, Sanskrit, and French — on her album "Cycles of Resistance" in 2023; soprano Laura Strickling recorded his setting of Karen Poppy's "Prometheus's Monster" on her album 40@40. Christian Carey of Sequenza21 complimented Silberstein's "pleasing, light touch" in his review of the recording.
Silberstein is paired with mentor Stephen Eddins.
---
Bold, dramatic, with an exquisite attention to detail, Ethan Soledad (b. 1999) is a Filipino-American composer whose work aims to express emotions in their most raw form. An experienced singer, he incorporates drama in his work, emphasizing the importance of silence and one's perception of time. Ethan's music draws from a wide palette of compositional styles and colors ranging from impressionism and neoclassicism to post-minimalism and the avant-garde. His musical style is marked by unapologetic expression, dynamic extremes, and the ability to do more with less but never shying away from doing more with more. He is a teacher at the Shepherd School of Music pre-college program, teaching music theory, composition, and aural skills to advanced high school students. Additionally, he was a young artist at DACAMERA Houston, engaging in outreach programs with Harris county elementary and middle schools. He graduated with his bachelor's degree in music at Florida State University 2021 and is currently pursuing his master's degree in composition at Rice University, studying under Pierre Jalbert, Shih-Hui Chen, and Karim Al-Zand. His previous composition teachers include Liliya Ugay and Orlando Jacinto Garcia.
Soledad is paired with mentor Lori Laitman.
---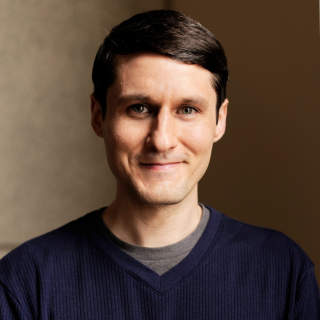 Keane Southard
Brattleboro, Vermont
Described as "a hugely prolific musician with a wide variety of skill sets" (newmusicbuff.com), Keane Southard (b. 1987) is a composer and pianist who believes deeply in the power of music to inspire positive change in the world. Compositions illustrating this belief include ones that advocate for nonviolence (Where Do We Go from Here?) environmental conservation (An Appalachian Trail Symphony: New England), and positive social change (Do You Hear How Many You Are?). Proclaimed as "a terrific discovery" (Bandworld Magazine) and "highly-professional and well-orchestrated" (Portland Press Herald), his music features a wide range of styles and approaches from traditional to experimental, systematic to free, and sacred to secular. He has been a recipient of many awards, most recently a residency at the Copland House and winner of the Gregg Smith Choral Competition at Syracuse University. He has been a fellow at the INK STILL WET composer/conductor workshop at the Grafenegg Festival (Austria), the Intimacy of Creativity (Hong Kong), and the Bennington Chamber Music Conference. As a Fulbright Scholar, he conducted research on music education in Brazil and has also taught at Bennington College and Nazareth College. Keane earned his Ph.D. in composition from the Eastman School of Music.
Southard is paired with mentor Lori Laitman.
---
Linda Uran is a young composer with a master's degree in applied composition. She graduated in 2019 at Music Academy in Zagreb in the class of prof. Zlatko Tanodi. In addition to her master's degree, she also graduated in opera singing in 2016 from Art School Franjo Lučić in Velika Gorica in the class of prof. Zrinka Posavec. She is active in both fields equally. To date, she has composed numerous theater music works (including operetta/musical comedy #Concubines performed at iconic theater "Comedy" in Zagreb), music for radio dramas, commercials, cartoons, chamber and solo works, pop-rock songs, etc. One of her bigger career accomplishments, beside operetta, is the Songbook for voice and piano published by the institution Ivan Matetić Ronjgov at the end of 2019/early 2020. All songs from the Songbook were later recorded on an album, "Solo pjesme," published in 2022. Currently, she is writing a rock opera, performs her own songs from Songbook, preparing her next album and is a frontwoman in a prog rock band FANAA, which is also in the recording process.
Uran is paired with mentor Juhi Bansal.
---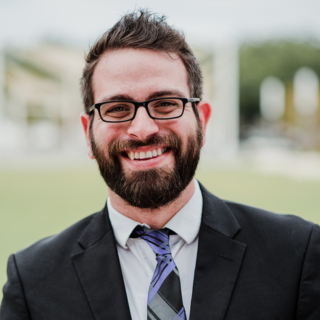 Stephen Variames
Cincinnati, Ohio
Stephen Variames is a graduate of Cincinnati Conservatory of Music, Oklahoma City University, and Baylor University. He studied opera and vocal coaching, with an undergraduate in music composition. While he has enjoyed a coaching career with companies such as Pensacola Opera, Nashville Opera, Pittsburgh Festival Opera, and Opera Colorado, he is also an avid composer. While at Baylor, his first opera earned him Composer of the Year. His songs have been performed across the U.S., and he has been commissioned by the Lynx Project for their Autism Awareness project. He also added supplemental music for a children's opera, for which he also played at Pensacola Opera, and he has written music for a Cincinnati Fringe workshop of the musical, "The Munitions Man." In 2019, his opera "Leaving Vaughan Behind" was the recipient of the Integrity grant; his second opera, "Forward Into Light" was workshopped at the National Opera Center.
Variames is paired with mentor Steven Mark Kohn.
---
Mena Williams is an Afro-Caribbean composer and classical pianist from Miami, Florida. She is pursuing her bachelor's degree in music composition and a bachelor's degree in creative writing, with emphases in fiction and poetry, at the University of Redlands in Redlands, California. Mena started composing at the age of 11, courtesy of a summer camp offered at the University of Miami, where she realized that she enjoyed expressing herself through her own music rather than through someone else's. Since then, Mena has had compositions premiered by ensembles such as the International Contemporary Ensemble (2019), The Walden School Players (2019), AndPlay (2021), the Neave Trio (2022), and the Atlantic Music Festival Contemporary Ensemble (2023). She also has received awards for her compositions, such as The Lift Music Fund (2020), The Kerdyk Family Music Scholarship (2021), and the James Miles Musical Innovation Grant for Continuing Education Award from the Black Violin Foundation Inc. (2022). For the longest time, Mena's main goal as a composer has been to write for movies and TV shows; recently, she has decided to expand on her career goals by continuing to write for concert music and dabble in writing for video games and dance.
Williams is paired with mentor Tom Cipullo.
---
Xuesi Xu is a composer based in Moline, Illinois. He holds composition degrees from Florida State University (D.M.), the University of Illinois Urbana-Champaign (M.M.), and Shanghai Conservatory of Music (B.M.). His music has been performed by leading orchestras such as the Albany Symphony, Sofia Philharmonic Orchestra, Shanghai Opera House Orchestra, North/South Consonance Chamber Orchestra, and ensembles such as Slee Sinfonietta, Divergent Quintet, Arditti Quartet, icarus Quartet, and Kamratōn ensemble. By rejecting foreign clichés and offering a fresh and creative perspective, Xu's music defies preconceptions of conventional Eastern music. By blending many cultural aspects, Xu explores the fine line between conformity and individualism in his composition, creating a vivid and captivating musical experience. He currently teaches electronic music and aural skills at Black Hawk College.
Xu is paired with mentor Nkeiru Okoye.