54th National Conference
Competition Information
When the 54th National Conference swings into full gear in July, three national events will be holding their semifinal and final rounds as part of the week's festivities.
Some of the most talented singers will perform and/or compete as part of the National Music Theater Competition, NATS Artist Series Awards (NATSAAA) and the National Student Auditions.
Below is general information about competition times and dates, hotel information and ticket and admission policies for the final rounds. If you have a question that is not answered here, please call the NATS National Office at 904-992-9101.
We look forward to seeing you in Chicago!
NATS Artists Awards (NATSAA) 
Semifinalists Meeting - Thursday, July 7, 10:00 - 11:00am 


Presiding: Carole Blankenship, Vice President for Auditions
(Grand Ballroom Salon I – 7th Floor)
Semifinal Round Adjudicator Meeting - Thursday, July 7, 11:30am - 12:30pm
Presiding: Carole Blankenship, Vice President for Auditions
(Miami – 5th Floor)
Semifinal Round - Thursday, July 7, 1:00 - 5:00pm 
Introduced by Carole Blankenship, Vice President for Auditions
(Chicago Ballroom D-H - 5th Floor)
Final Round Adjudicator Meeting - Friday, July 8, 6:45 - 7:00pm
Presiding: Carole Blankenship, Vice President for Auditions
(Miami - 5th Floor)
NATSAA Finals - Friday, July 8, 7:30 - 10:30pm
Introduced by Carole Blankenship, Vice President for Auditions
(Chicago Ballroom D-H – 5th Floor)
National Music Theater Competition
Semifinalists Meeting – Friday July 8, 9:00- 9:30am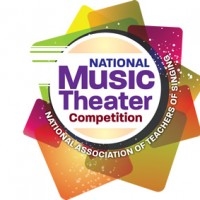 Presiding: Donald Simonson, NATS Past President & NMTC Coordinator
(Grand Ballroom Salon I – 7th Floor)

Semifinal Round Adjudicator Meeting – Friday, July 8, 9:30 – 10:00am
Presiding: Donald Simonson, NATS Past President & NMTC Coordinator
(Miami – 5th Floor)

Semifinal Round - Friday, July 8, 10:00am – 12:00pm
Introduced by Donald Simonson, NATS Past President & NMTC Coordinator
(Grand Ballroom Salon I – 7th Floor) 
Semifinal Round, continued - Friday, July 8, 1:00 – 5:00pm
Introduced by Donald Simonson, NATS Past President & NMTC Coordinator
(Grand Ballroom Salon I – 7th Floor) 

NMTC Finals - Saturday, July 9, 8:00 - 10:30pm
Introduced by Donald Simonson, NATS Past President & NMTC Coordinator
(Chicago Ballroom - 5th Floor)
National Student Auditions
Semifinal Adjudicator Meeting (AM categories) - Saturday, July 9, 8:15am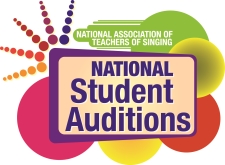 Presiding: Dan Johnson-Wilmot, NSA Coordinator
(Off-site: Chicago College of Performing Arts at Roosevelt University, Rudolph Ganz Recital Hall - 7th Floor)
Semifinal Adjudicator Meeting (PM categories) - Saturday, July 9, 12:15pm
Presiding: Dan Johnson-Wilmot, NSA Coordinator
(Off-site: Chicago College of Performing Arts at Roosevelt University, Rudolph Ganz Recital Hall - 7th Floor)
Semifinal Round (times vary by category) - Saturday, July 9, 9:00am – 4:30pm
Introduced by Dan Johnson-Wilmot, NSA Coordinator  
(Off-site: Chicago College of Performing Arts at Roosevelt University)

Finalist Meeting - Saturday, July 9, 6:15pm
Presiding: Dan Johnson-Wilmot, NSA Coordinator
(Chicago Marriott Downtown Magnificent Mile, Chicago Ballroom ABC - 5th Floor)
Final Round Adjudicator Meeting - Sunday, July 10, 7:30am
Presiding: Dan Johnson-Wilmot, NSA Coordinator
(Chicago Marriott Downtown Magnificent Mile, Grand Ballroom Salon I - 7th Floor)
Finals – Sunday, July 10, 10:00 am – 4:00 pm
Introduced by Dan Johnson-Wilmot, NSA Coordinator 
(Chicago Marriott Downtown Magnificent Mile, Grand Ballroom Salon I - 7th Floor)