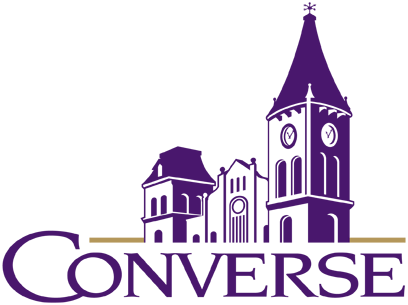 Welcome to Converse College, a small liberal arts university where music is thriving.  For more than 100 years, the Petrie School of Music has been the flagship program of this beautiful campus nestled in the upstate of South Carolina.  Originally founded in 1889 as an undergraduate college for women, both men and women have been admitted to graduate programs since 1964.  This fall, we open our doors to male undergraduate students as well.  Renowned for excellence in Music Performance and Music Education for many years, the voice area has produced countless outstanding opera and choral performances, and a number of exceptional singers who have made their mark throughout the world.  A broader Bachelor of Arts degree, and newer degrees in Music Therapy and Contemporary Music (Media Applications) give singers even more options to tailor their education towards a career path that fits their talents and interests.
Converse College has a firm commitment to the arts in these challenging times.  We believe that our size gives us the advantage of added flexibility to respond to the ever-changing situation in this world as we aim to protect the safety of our students, faculty, and staff, while still helping our students grow as musicians, entrepreneurs, educators, and humans, empowered with knowledge, skills, and creativity to carry on the work of artists in our society. 
Converse College might be just the right place for you to take the next steps in your musical journey.   In the video above, our Director's introduction to our music program is followed by a few samples of opera and solo performances from recent years.  The slideshow spotlights some of our facilities and opera productions, and the links below will give you more specific information about our faculty and our music degrees.  Check out our materials, and then get in touch with us to find out more.  We will be happy to talk with you!
Converse College Voice Faculty
Download or view more information on our music degrees: