Diana Allan
President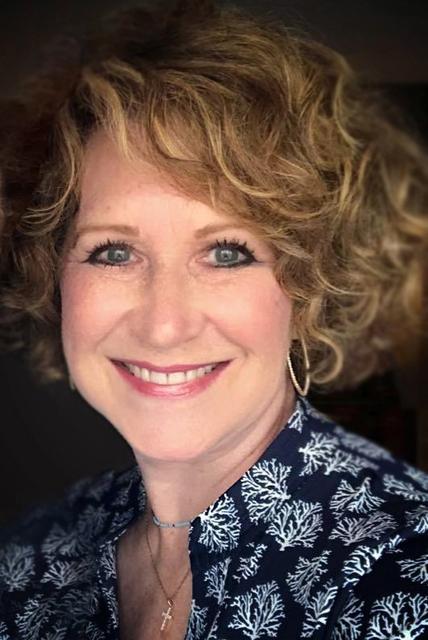 Diana Allan, soprano, has appeared in operatic and concert performances throughout the Mid- and Southwest as well as Germany, the Czech Republic, Italy, and Brazil. She has sung such leading operatic roles as Violetta (La Traviata), Rosalinda (Die Fledermaus), Despina (Così fan tutte), Leatitia (The Old Maid and the Thief) and has had extensive oratorio experience. In addition to operatic and oratorio performances, Dr. Allan created the role of Eeba Streeba, a character in the children's television program, Cat Paws in Motion, which has aired on Public Broadcasting Stations throughout the United States.
In addition to her public performing, Dr. Allan has over 30 years university-level teaching experience and recently retired after 26 years on the voice faculty of The University of Texas at San Antonio. She has taught 2 two-week residencies at the Chopin School of Music in Mariánské Lázně, Czech Republic (1997, 1998) and 2 two-week residencies in China; one at the Shanghai Conservatory of Music (2015) and one at the China Conservatory (Beijing, 2014). In May 2018, after relocating to her hometown of Joplin, Missouri, she served on the voice faculty of Missouri Southern State University on a one-year appointment for the 2018-19 school year and in March 2019, accepted a permanent full-time Associate Professor position.
Dr. Allan has students singing, teaching, and working in the arts all over the country. One of her students was a Metropolitan Opera National Council Auditions semi-finalist in 2010 and went on to become a grand finalist in 2014. He has worked with Placido Domingo at the LA Opera and is currently on an international tour with Chris Botti. Her students have been national finalists in the National Opera Association Competition, regional Metropolitan Opera National Council Auditions winners, a Presidential Scholar of the Arts, and a National Federation of Music Club regional award winner. Her students have been accepted into prestigious apprentice and summer programs such as Los Angeles Opera, Seattle Opera, Tanglewood Music Festival, Aspen Music Festival, OperaWorks, Opera North, Manhattan Opera Studio, Respiro Opera, and the Crittenden Opera Studio.
While working on a master's degree in counseling, Dr. Allan became a certified Peak Performance Coach. In
this capacity, she works with musicians to help them assess and identify their performance strengths and
challenges, to formulate customized peak performance plans, and to learn and to incorporate effective mental
skills that help them optimize their performances and make them more enjoyable. She also presents to music
teachers on Mindset, Focus, and Feedback to enable them to empower the performers they work with.
Dr. Allan is the author of The Mindful Musician: Physical and Mental Strategies for Optimal Performance
(in press) for Shanghai Conservatory Press, Ltd., co-author of The Relaxed Musician: Mental Preparation for
Confident Performances (2012) and author of numerous articles on her website, musicpeakperformance.com
that has a readership of performers from 187 countries. She has coached or worked with performers
throughout the United States, England, Ireland, Australia, Germany, Belgium, Nigeria, and Iran.
Dr. Allan has been a NATS member for nearly 40 years. On the national level, she is currently serving as Vice
President for Auditions (2016-present) for which she oversees NATS' three major competitions. On the
regional level, Dr. Allan served as Texoma Region Governor (2006-09) and Texoma Region Auditions Chair
(2001-05). As governor, Dr. Allan was instrumental in working with ExWare to establish the Region's first
website and online conference/student auditions registration and money handling. In addition, as Governor,
in order to honor her teacher Mr. Herald "Prof" Stark, she sponsored and successfully led the drive to raise
monies to fully endow a NATS Foundation Fund in his name. At the chapter level, she has served as South
Texas Chapter President (2005-07) and as South Texas Auditions Chair (2000-05).
In the Texoma NATS auditions, she has had 43 finalists (11 first place winners, 11 second place winners, 3
third place winners, 5 fourth place winners, and 13 fifth place winners). In addition, she has had two
Texoma Edward Baird Singer of the Year Finalists and one Grady Harlan Award Winner (overall best first
place winner). In the NATS South Texas Chapter auditions, she has had 65 finalists (30 first place winners,
16 second place winners, 12 third place winners, 2 fourth place winners, and 5 fifth place winners).
Dr. Allan enjoys making music with her family in Joplin, Missouri—husband, former horn player and
conductor, Dr. Donald Hodges, Professor Emeritus, University of North Carolina-Greensboro; son, Dr. Brian
Hodges, cello professor at Boise State University; daughter-in-law, Dr. Betsi Hodges, collaborative pianist
with Opera Idaho, and granddaughter, Clara, budding ballerina and musician.