Journal of Singing Associate Editor
Voice Pedagogy: Matthew Hoch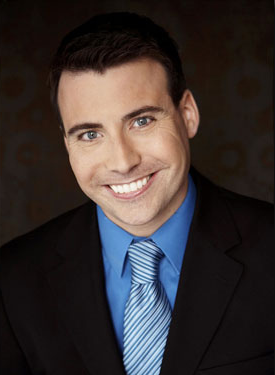 Matthew Hoch maintains a multifaceted musical career as an author, teacher of singing, performer, conductor, and scholar. After early training in woodwinds and piano, Hoch graduated from the Pennsylvania Governor's School for the Arts as a saxophone major before devoting his career to voice performance, pedagogy, and literature. He holds a BM degree, summa cum laude, from Ithaca College with a triple major in vocal performance, music education, and music theory. He later earned an MM degree from the Hartt School with a double major in vocal performance and music history, followed by a DMA degree in vocal performance from the New England Conservatory. In 2015, he completed the Certificate in Vocology at the National Center for Voice and Speech in Salt Lake City.
Hoch is currently associate professor of voice at Auburn University, as well as choirmaster and minister of music at Holy Trinity Episcopal Church in Auburn, Alabama. Previous positions include assistant professor of voice and coordinator of voice studies at Shorter College, as well as choirmaster and director of music at St Peter's Episcopal Church in Rome, Georgia. Hoch is the 2016 winner of the Van L. Lawrence Fellowship, awarded jointly by the Voice Foundation and NATS. He is currently president of NYSTA (2017–2020), an organization which he also has served as vice president (2012–2017) and editor-in-chief of VOICEPrints (2008–2016). Additionally, he is governor of Alabama NATS and editor of the NATS So You Want to Sing series.
Hoch is the author of A Dictionary for the Modern Singer and Welcome to Church Music & The Hymnal 1982; coauthor of Voice Secrets: 100 Performance Strategies for the Advanced Singer and So You Want to Sing Music by Women; and volume editor for several other volumes in the NATS So You Want to Sing series, including books devoted to sacred music, CCM, world music, and body-mind awareness. His articles have appeared in the Journal of Singing, Journal of Voice, Voice and Speech Review, Opera Journal, Choral Journal, The Chorister, Classical Singer, American Music Teacher, College Music Symposium, American Organist, The Hymn, Kodály Envoy, Journal of the International Alliance for Women in Music, and the Journal of the Association of Anglican Musicians. From 2008–2016, he served as editor-in-chief of VOICEPrints: The Journal of NYSTA and currently serves on the editorial boards of the Voice and Speech Review and the Journal of the Association of Anglican Musicians.
Hoch has presented his research at many national and international conferences, including the International Congress of Voice Teachers (ICVT), Pan-European Voice Conference (PEVOC), Pan-American Vocology Association (PAVA), National Association of Teachers of Singing (NATS) American Choral Directors Association (ACDA), Voice and Speech Trainers Association (VASTA), Music Teachers National Association (MTNA), National Opera Association (NOA), College Music Society (CMS), American Guild of Organists (AGO), Society for American Music (SAM), Hawaii International Conference on the Arts and Humanities (HICAH), National Association for Music Education (NAfME), Acoustical Society of America (ASA), International Horn Society (IHS), the Mu Phi Epsilon (MΦE) international convention, the Hymn Society of the United States and Canada, the Voice Foundation Symposium in Philadelphia, and the International Symposium on Singing and Song in St John's, Newfoundland and Labrador.
Outside of music, Hoch's interests and hobbies include film, art history, reading, writing, poetry, and religion. He holds the diploma in art history from the University of Hartford and has seen every one of Roger Ebert's Great Movies. He lives in Auburn, Alabama, with his wife, Theresa, and their three children: Hannah, Sofie, and Zachary.