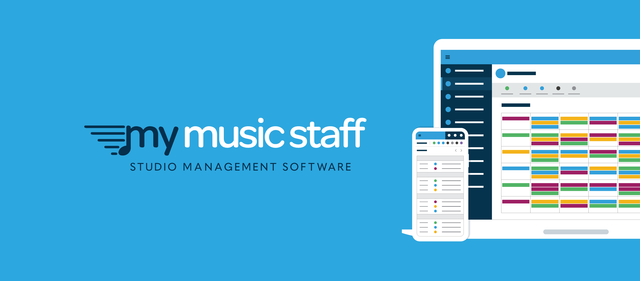 My Music Staff is the #1 studio management software for private music teachers and music studios.
There's so much more that goes into running a music studio beyond teaching your students - and as your studio grows, the amount of administrative work you need to do will grow as well. My Music Staff helps you keep everything in one place. It will automate and streamline your processes, reducing the amount of time spent on administration. That's less time spent answering emails, chasing down payments, tracking make-up credits, and much more!
My Music Staff also supports online lessons. With recently introduced Zoom, FaceTime and Skype integrations, you can launch your lesson to the video platform of your choice right from your MMS calendar! Plus, use features like Online Resources, Repertoire and Lesson Notes to support your students' online learning outside of their lesson time.
Explore all that My Music Staff can do for your business! Start your 30-day free trial today at www.mymusicstaff.com/NATS2020