Plenary Session
Notorious RBG in Song: Collaboration and the Art of Dramatic Concert
Sunday, June 28 • 2:00 p.m. to 3:30 p.m.
Presenters: Patrice Michaels, Andrew Harley, Michelle Areyzaga, Evan Bravos, Matthew Dean
Location: Ballroom ABC
Soprano-composer Patrice Michaels, "a formidable interpretative talent" (The New Yorker), and Andrew Harley, piano with Michelle Areyzaga, soprano, Matt Dean, tenor and Evan Bravos, baritone, perform Notorious RBG in Song, a dramatic concert saluting the life and work of legal pioneer Ruth Bader Ginsburg in celebration of her quarter century on the United States Supreme Court. Michaels, a vocalist of "spectacular and diverse gifts" (Journal of Singing) is also a lauded composer of stage works. Her nine-song cycle, THE LONG VIEW: A Portrait of Ruth Bader Ginsburg in Nine Songs, is the centerpiece of the show. Written in an engaging and lively jazz-meets-classical style, it illuminates key aspects of Justice Ginsburg's personal and professional life through letters, remembrances, conversations, and even Court opinions and additional songs by Vivian Fung, Stacy Garrop, Lee Hoiby, Lori Laitman and John Musto. Video projections and storytelling contribute to this deeply personal musical portrait of Justice Ginsburg. A seventy-five minute, no-intermission show. Q & A follows. WATCH THE TRAILER
About Patrice Michaels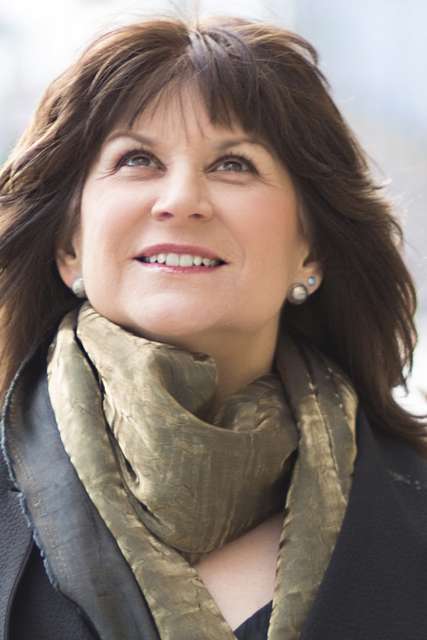 Patrice Michaels, composer, soprano, creator, creates lyrical soundscapes with a curious ear and an exceptional artistic range that allows her to make captivating music – sometimes out of even the most unexpected source material. A passion for both performance and composing sets Michaels apart. The breadth of Michaels' talents are fully expressed in her latest project, Notorious RBG in Song, a salute to Supreme Court Justice Ruth Bader Ginsburg (Cedille Records) with pianist Kuang-Hao Huang. Michaels channels her talents as composer and singer on the album, distilling the Justice's legal opinions, letters, and lectures with deft sensitivity, creating "an engrossing, episodic portrait of the legal thinker, wife, mother and feminist icon" (WQXR). The prismatic album of world premieres has earned praise as "a remarkable tribute" (AllMusic) delivered in "an attractive, post-modern tonal idiom" (Classics Today). Michaels and Huang are applauded for their ability to "wring stirring poetry out of even the most dense legalese" (WQXR). The project has been so well received that it will premiere as a dramatic concert with chamber orchestra, narrative, and multi-media elements with upcoming performances at the Skirball Center (Los Angeles) and in Washington, DC, produced by The Constitution Center of Philadelphia. Michaels' compositions range from incidental music for Shakespeare's A Midsummer Night's Dream and a one-act opera based on her own libretto of Euripides' The Trojan Women to A Song for Harmonica, a children's introduction to the meaning of inspiration through opera. Her next commission, "Refuge," debuted at the Kennedy Center in July 2019 for the Serenade Festival, led by internationally renowned choral conductor Doreen Rao. Michaels is currently in the research phase for a stage work about World War II submariner Doris "Dorrie" Miller and Tokyo Rose (a moniker given to Japanese-American radio broadcaster Iva Toguri D'Aquino) and another project about Age of Enlightenment wax anatomist Anna Morandi Manzolini. Michaels is deeply committed to collaborative work. She performs the dramatic concert Divas of Mozart's Day, telling the stories of five of the greatest singers of the Classical era and Intersection: Jazz Meets Classical Song, exploring the influence of jazz on classical art songs with Eighth Blackbird's Nick Photinos, cello and Kuang-Hao Huang, piano. Her creation of and involvement in such projects has earned Michaels praise as "a formidable interpretative talent" (The New Yorker) possessing "a voice that is light, rich and flexible" (Opera News). Patrice's singing has been featured on more than 25 albums, including the Decca, Neos, Albany and Amadis labels, and 14 releases as an artist for Cedille Records. Her eclectic nature is expressed through recent recordings such as La vie est une parade (Cedille), featuring music of Satie, Britten, and Tailleferre with the Czech National Symphony, and the work of contemporary composer Laurie Altman on Sonic Migrations (Neos) and On Course, a solo recording of the composer's work for the Albany record label. Patrice has been featured with the Shanghai and Czech National Symphonies, in concerts for the Festival of Contemporary Music in Havana and the Maverick Festival, and has appeared with St. Louis, Atlanta and Minnesota Orchestras among many others. Patrice Michaels holds BAs in Music and Theater from Pomona College, an MFA in Voice from the University of Minnesota, Twin Cities, and a certificate from the Music Theatre Studio Ensemble at The Banff Centre. Former Professor of Music at Lawrence University's Conservatory of Music, Michaels now serves as Director of Vocal Studies at The University of Chicago and on the faculty of the Voice/Opera Program in Northwestern University's Bienen School of Music. www.patricemichaels.com 
About Andrew Harley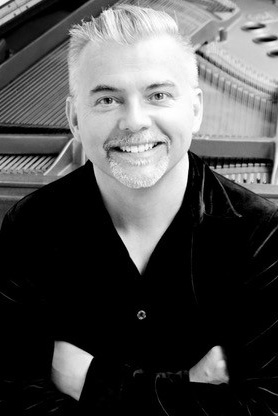 Pianist Andrew Harley enjoys an internationally recognized performing and teaching career. Specializing in instrumental chamber music and song literature, he has been heard in live radio and television broadcasts, on numerous recordings, as well as at venues such as Carnegie Hall, Wigmore Hall, Kennedy Center, and the Supreme Court of the United States. Mr. Harley began his early musical education at Chetham's School of Music, continuing his studies at Oxford University, the Royal Northern College of Music, and the University of Southern California. Since immigrating to the United States, he has held faculty positions at USC, UC Santa Barbara, University of North Carolina, and The Juilliard School. His summer affiliations include Director of Chamber Music for the International Institute for Young Musicians, the Music Academy of the West in Santa Barbara, the Vancouver International Song Institute (VISI), and the Aspen Music Festival and School. As a guest artist, he has taught and given master classes at The New England Conservatory, Eastman School of Music, Indiana University Bloomington, the Royal Northern College of Music, and the Folkwang University of the Arts in Essen, Germany, where he served as Visiting Guest Faculty in Accompanying. As a performing artist, Mr. Harley concertizes across the globe, collaborating with such distinguished recital partners as international opera stars J'Nai Bridges, Denyce Graves, Susanna Phillips, Eric Owens, the legendary American cellist Lynn Harrell, and members of The Cleveland Quartet, The Juilliard Quartet, and Talich Quartet. Recent recital partners include concertmasters and principal players of Bamberg Symphony, Bavarian State Opera Orchestra, Bergen Philharmonic Orchestra, Berlin Philharmonic Orchestra, Gothenburg Symphony, Leipzig Gewandhaus Orchestra, Los Angeles Philharmonic, Metropolitan Opera Orchestra, Munich Philharmonic, Moscow Virtuosi, National Symphony Orchestra, Norwegian Chamber Orchestra, Norwegian Radio Orchestra, Philadelphia Orchestra, Philharmonia Orchestra, Radio Symphony Orchestra (WDR) Cologne, Radio Symphony Orchestra (NDR) Hamburg, Teatro La Fenice, and Teatro alla Scala. Westdeutsche Allgemeine Zeitung recently described him as "a soloist who understands how to blend within an ensemble with excellence, yet without subjugating himself. Pearls of gold met with a diamond." In June 2018, together with J'Nai Bridges and Susanna Phillips, Mr. Harley gave the East Coast premiere of The Long View: A Portrait of Ruth Bader Ginsburg in Nine Songs by Patrice Michaels. He serves the Eastman School of Music as Head of Collaborative Piano.
www.andrewharley.com 
About Michelle Areyzaga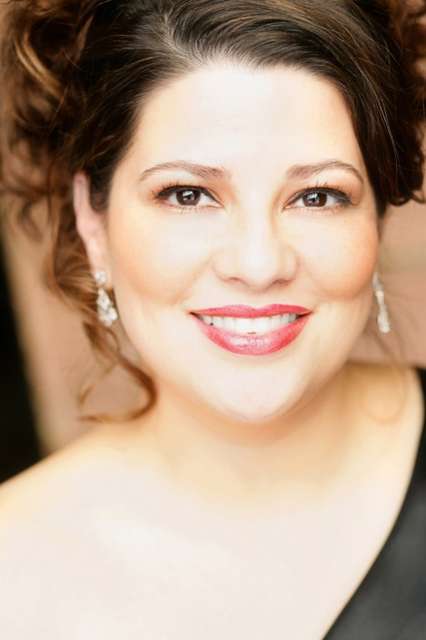 Soprano Michelle Areyzaga is held in high regard by orchestras and opera companies throughout the United States and abroad. She has performed operatic roles with New York City Opera in Telemann's Orpheus as well as in their VOX series, and has appeared in leading roles with Chicago Opera Theater, Lyric Opera of Chicago's Opera in the Neighborhoods programs, Opera Birmingham, Ravinia Festival, and Orquesta Sinfónica del Estado de México. Areyzaga toured the show Bernstein on Broadway with Jamie Bernstein for six years, performing it with the Cleveland Orchestra, Minnesota Orchestra, the Israel Philharmonic Orchestra and the Oregon Bach Festival among many others. She received her BA in Vocal Performance from Roosevelt University and was a member of Ravinia's Steans Institutie for Young Artists.
About Evan Bravos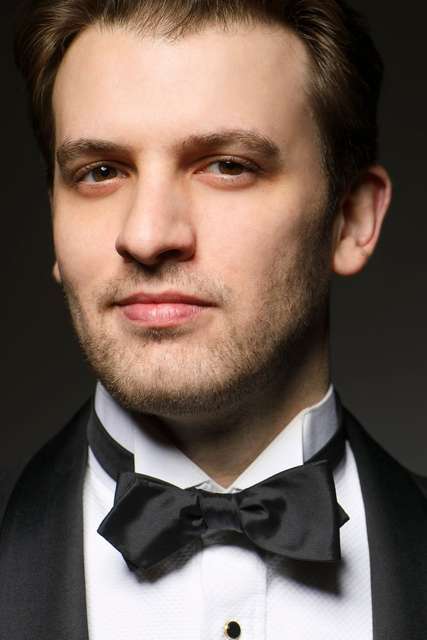 Baritone Evan Bravos has received international acclaim for his expressive and artful interpretations of opera, oratorio and art song repertoire. A 2019 Grammy nominee, he has sung with Opera Theater St. Louis, Central City Opera, San Diego Opera, Virginia Opera, Norfolk, Richmond and Fairfax Operas. At the Aspen Music Festival he performed Martin in Candide, and Fisherman in Peter Grimes. His Northwestern University Opera Theater credits include Sid in Albert Herring, Dr. Falke in Die Fledermaus and Tom Joad in the Chicago premiere of The Grapes of Wrath. In 2017 he was a finalist in the National Opera Association Dominick Argento Competition, and a winner of the Pasadena Opera Guild Competition. Bravos received his BM from Lawrence University Conservatory of Music and his MM from Northwetern University's Bienen School of Music.  
About Matthew Dean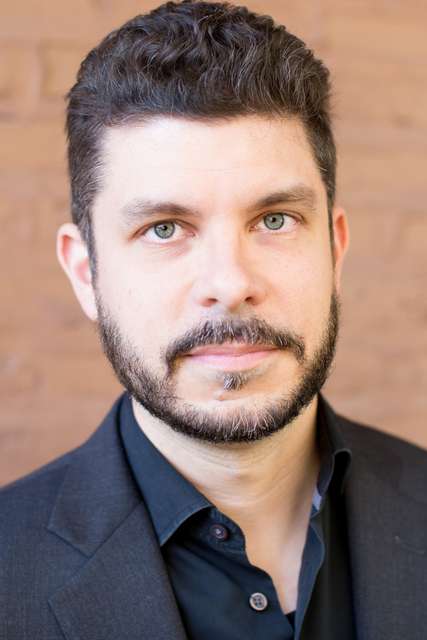 Tenor Matthew Dean anchors Midwest vocal chamber projects and performs nationally as an oratorio soloist. Dean has been an artist in residence at Chicago's Rockefeller Chapel since 2005 and an Evangelist in the Bach Passions and Christmas Oratorio. A medievalist and folklorist, he has studied in Spain and Siberia, and appears regularly with The Newberry Consort, The Rose Ensemble (MN) and Schola Antiqua. Dean is a new music collaborator with Bella Voce Camerata, and has originated roles in works by James Kallembach and Sven-David Sandström. Building community through sound, he leads the international Sound of Faith Initiative and co-direcs The Rookery men's choir. Dean has undergraduate (AB 2000) and graduate training as a medievalist from The University of Chicago.