2020 National Association of Teachers of Singing National Conference Converts to a Virtual Event
The NATS leadership and staff have been closely monitoring the spread of COVID-19 and its impact on our lives.  Based on a variety of factors that have been examined, it has become clear that we are unable to hold an on-site conference as planned in Knoxville, Tennessee.  The good news is that we have been in conversation with many of our presenters, sponsors, and other supporters this week and we will convert our planned event to the 2020 NATS National Virtual Conference, June 24-30.  Have no doubt it will be our BEST Virtual Conference EVER!  Live sessions? Yes! Recorded sessions? Yep! Opportunities for virtual coffee and conversation? Definitely. Reunions? You betcha. Opening ceremonies? Mhmm. Pre-conference workshops? Can't wait!  Singing "An die Musik"? Of course! 
We are grateful for our professional community, your understanding, and your concern that our event be held safely.  Your board of directors met earlier this week and heartily endorsed this concept and we are rapidly moving to reformat the conference while also doing our best to create as much community atmosphere as possible.  We are excited to share with you our revised program as soon as we can confirm all our plans, reformat our website, and put all the elements in place.  
We may be physically at a distance but the NATS spirit of community will ensure we are Together-Apart. When communities experience a crisis, we need the arts more than ever.
If you are already registered for the conference, you will receive communication soon about the process for refunding your registration fee.  We are currently working through this process and appreciate your patience. 
If you are just visiting this page for the very first time we invite you to peruse the program links below and get excited about the wealth of content that will be brought directly to you virtually this summer.  
Our conferences are a treasured event for our community and we look forward to gathering together to celebrate all things singing.  Stay tuned for more information coming soon. In the meantime view our video announcement  HERE.  

NATS 56th National Conference - We are moving to a Virtual Event, join us June 24-30!
ProgramSpecial EventsHotel-Transportation NSA/Student Info Why Knoxville?
Advertising/Sponsorship Conference Committee Volunteer Now Conference Sponsors
Join us for what is sure to be one of our most exciting National Conferences ever in Knoxville Tennessee, June 26-30, 2020. It promises to have something for everyone – teachers, students, and performers alike. We are pleased to offer a diverse lineup of internationally known performers and speakers, a Community Sing, a GRAND songSLAM, and MORE as we celebrate the diverse styles we teach and perform. Be inspired and re-connect with old friends and new colleagues as we gather to enjoy FIVE PRE-CONFERENCE WORKSHOPS, the College Expo, over FIFTY breakout sessions in addition to our publisher showcases and exhibits, and the final evening's Gala Banquet. Along with the NSA Finals, we celebrate the future of singing with recitals featuring the winners of NATSAA, National Music Theater, and Art Song Composition competitions. Start making your plans to join us today.
Featuring Grammy Award® winning soprano
Ana María Martínez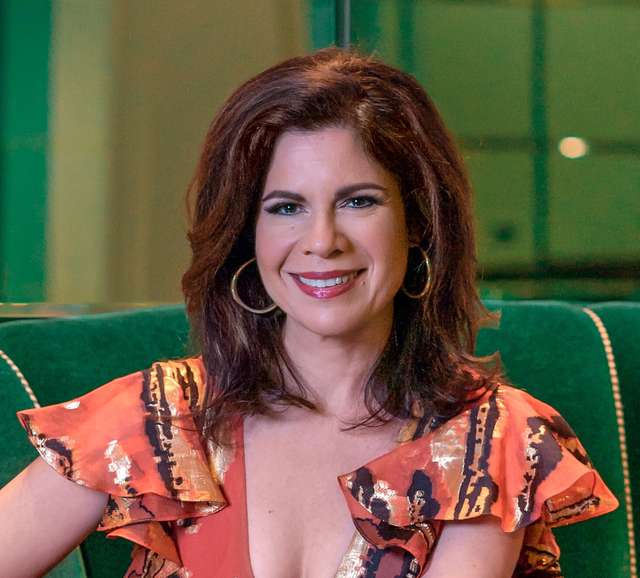 The American Spiritual Ensemble

Notorious RBG In Song
Collaborative Pianist Andrew Harley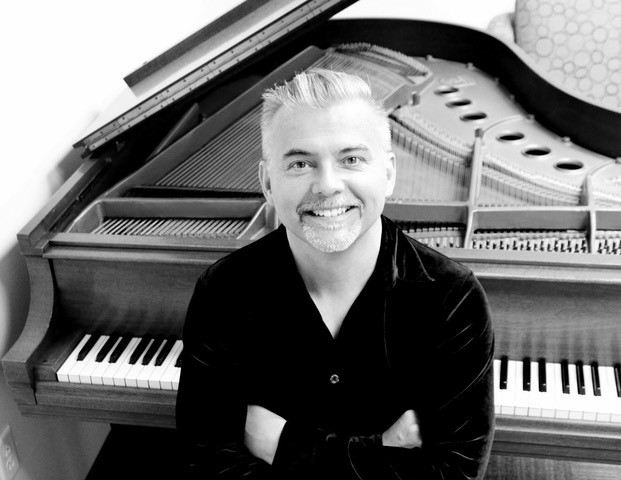 Registration for Knoxville is closed, we have moved to a Virtual Conference. Please visit our Virtual Page to register. 
Refund & Cancellation Policy: 

Due to the current health crisis and its uncertainty, NATS is extending the cancellation period through May 1, 2020.  The NATS Executive Office must be notified of your intention to cancel in writing at the following address: 9957 Moorings Drive, Suite 401, Jacksonville, FL 32257, or by email (conference@nats.org). Notice may also be sent by fax to 904-262-2587. Cancellations are not accepted by phone.

All refunds are currently subject to an administrative fee of $75.00 USD. We may re-evaluate this based upon events as they unfold. We will continue to be transparent about our policy and any changes we make. Refunds cannot be applied to subsequent events and will be issued after the event has concluded.
Because NATS arranges all the meeting logistics based on the number of registrants at the time of the registration cutoff dates and commits to pay for those services, we are unable to grant any refunds after the cancellation deadline.
CONFERENCE SPONSORS
The generous support of our sponsors helps to support the essential work at our conferences. Without their participation, NATS could not present the excellent program of master classes, performances, student competitions, and other learning opportunities available.
With sincere appreciation, we recognize the following companies, organizations, and schools that have partnered with NATS toward a successful 56th National Conference. VIEW SPONSORS
For more information on becoming a sponsor CLICK HERE.
VOLUNTEER OPPORTUNITIES
Please make plans now to help support the NATS 56th National Conference, June 26 - 30, 2020, in Knoxville, TN, by giving a gift of time and volunteering to help with registration, session support, ticket staffing, being a Welcome Ambassador, or volunteer support staff member. SNATS members or student volunteers who contribute 15 hours will receive a complimentary student registration (valued at $135). NATS teachers are encouraged to help their students sign up for this educational opportunity. Any gift of time will be greatly appreciated and will ensure that you are an important part of this wonderful event. Click the link below to sign up today!
Volunteer today!

Click to sign up online
56th NATIONAL CONFERENCE COMMITTEE
Karen Brunssen, NATS President
Linda Snyder, NATS Past President
Carole Blankenship, NATS President-Elect
Marjorie B. Stephens, Program Co-Chair
Angela Easterday Holder, Program Co-Chair In Memoriam
Wendy Mullen, Coordinating Committee Chair
Diana Allan, NATS Vice President for Auditions
Dan Johnson-Wilmot, National Student Auditions Coordinator
Jeffrey Williams, National Student Auditions Local Assistant Coordinator
Chadley Ballantyne, Registration Coordinator
Amy Jarman, Guest Artist Coordinator
Andrea Dismukes, Singers/Pianists Coordinator
Mark Kano, Volunteer Coordinator
Joshua Zink, Stage Management for Plenary Sessions
Rita Larkin, Volunteer at Large
Sue Chapo, Volunteer at Large
Clark Measesls, Volunteer at Large
Nicholas Perna, Poster Paper Sessions Coordinator
Allen Henderson, NATS Executive Director
Deborah Guess, NATS Director of Operations
Mark McQuade, NATS Competitions and Auditions Coordinator
Mandy Ruddock, NATS Special Events/Conference Assistant