NATS 2019 Winter Workshop
January 3-5, 2019
Palm Beach Atlantic University • West Palm Beach, Florida
Recorded video sessions available:
NATS LIVE LEARNING CENTER - Online Session Videos
RECAP ARTICLE AND PHOTOS: 2019 Winter Workshop
Featured Presenters  Program Schedule   Hotel and Transportation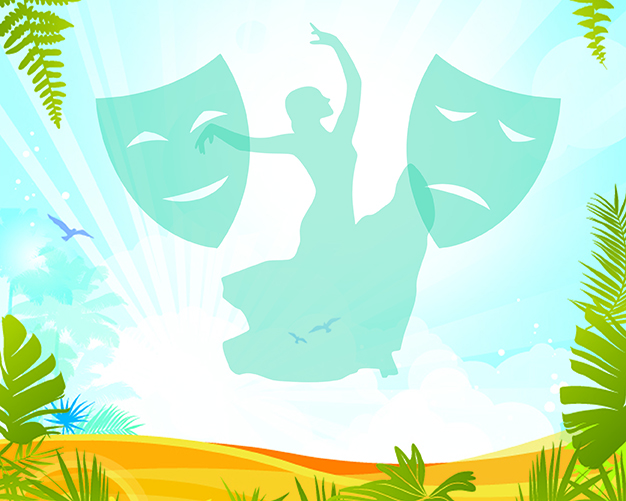 The NATS 2019 NATS Winter Workshop took place in South Florida at Palm Beach Atlantic University. Titled "The Lighter Side," The workshop offered clinics on operetta, zarzuela, and music theater. Sessions also addressed crossover work: how to audition (both here and in Europe), how to teach both classical and music theater styles, and how teachers trained classically can serve music theater singers.
Participants also worked on the physical challenges that performers face, such as singing for those who are trained in dance, or vice-versa.

Mentored Teaching Experience
NATS is pleased to offer the Mentored Teaching Experience as part of the 2019 Winter Workshop. This initiative is aimed at providing more NATS members with development opportunities. Participants can gain valuable feedback and re-energize their teaching. Workshop participants have the opportunity for a session with one of our mentor teachers, for an additional $50.
Gain valuable feedback on your teaching and materials.
Strengthen your studio pedagogy.
Take advantage of a developmental opportunity at a very reasonable cost.
Re-energize your teaching.
Workshop Registration Fees
Registration Fees (includes on-site registration) After November 1, 2018
NATS Member $265.00
Non-NATS Member $295.00
Non-NATS Member/Spouse/Joint Member or guest of registrant $225.00
Student (Non-NATS Member with valid student ID) $100.00
NATS Member (daily) $165.00*
Non-NATS Member (daily) $185.00*
Student (daily) $ 75.00*
*Daily rates are for Thursday, Friday, or Saturday. Please indicate the days for which you want to register.
The online registration period has ended. Registration will be available on-site at the workshop registration desk.
Refund and Cancellation Policy
Cancellation requests for registration will be honored through November 1, 2018. The NATS Executive Office must be notified of your intention to cancel in writing at the following address: 9957 Moorings Drive, Suite 401, Jacksonville, FL 32257, or by email (info@nats.org). Notice may also be sent by fax to 904-262-2587. Cancellations are not accepted by phone; they must be in writing.
All refunds are subject to an administrative fee of $25 USD if requested before the deadline. Refunds cannot be applied to subsequent workshops, conferences or membership dues and will be issued after the event has concluded. REFUND & CANCELLATION DEADLINE IS NOVEMBER 1, 2018; no refunds will be issued after that date.