NATS 2021 Winter Workshop
Featured Presenters
Dr. Brandon Baird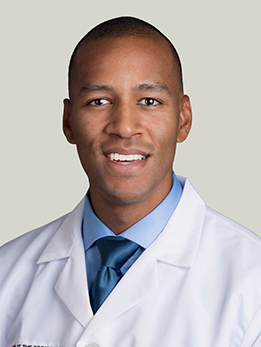 Otolaryngologist Brandon Jackson Baird, MD, is a laryngeal surgeon specializing in a wide range of laryngeal diseases with an emphasis on medical and surgical management of voice and swallowing disorders. Dr. Baird's expertise includes treating phonotraumatic vocal cord lesions, vocal fold paralysis, laryngeal stenosis, laryngeal cancer, spasmodic dysphonia, recurrent respiratory papillomatosis and providing care of performing and professional voice artists. He also treats swallowing disorders, such as Zenker's diverticulum and cricopharyngeal dysfunction.
As a trained singer himself, Dr. Baird understands the importance of expert laryngeal care, and he has the skill and experience to treat professional voice artists for voice conditions. Dr. Baird has a subspecialty focus in medical and surgical management for singers with benign, phonotraumatic vocal fold pathology, like nodules and polyps. While at Massachusetts General Hospital, he also trained under Dr. Steven Zeitels, the laryngeal surgeon credited with treating professional performers Steven Tyler, Sam Smith and Adele.
As a dedicated researcher, Dr. Baird is identifying and developing novel biotechnology within the field of laryngeal surgery. Additionally, Dr. Baird is evaluating and investigating minimally invasive treatment options for early laryngeal cancer.
Eden Casteel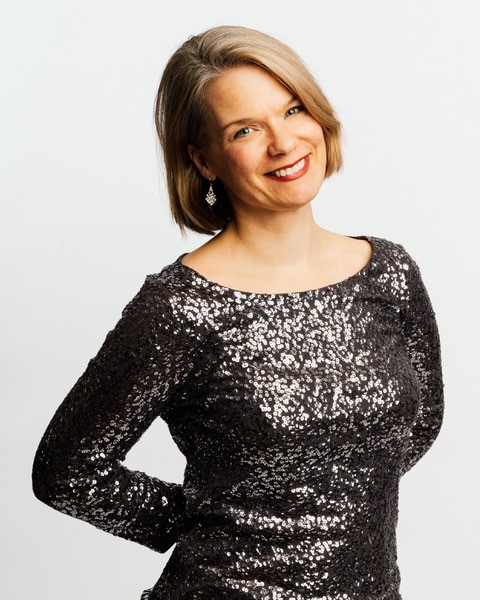 Before she opened her private studio in 2011, Eden Casteel was adjunct voice faculty at Community College of Rhode Island, Salve Regina University, Spring Arbor University, Hillsdale College, Kellogg Community College, and the Rhode Island Philharmonic Music School. Eden's students perform in music and theater venues all over New England and online.
In June 2020 Eden arranged, coached, accompanied, recorded and released "Six Feet From Stardom," an online album featuring 13 of her private students. A holiday-themed album project is now underway.
A native of Dublin, Ohio who moved to Rhode Island in 2010, Eden holds a Bachelor of Music Degree from The University Of Cincinnati College-Conservatory Of Music and a Master of Music degree from The University of Maryland. She is a past president of the Rhode Island chapter of NATS and a charter member of The Speakeasy Cooperative. 
Eden has played diverse regional theatre roles including The Proprietor in Assassins, Adele in Die Fledermaus, Yum-Yum in The Mikado, Mama Rose in Gypsy,  Francesca Johnson in The Bridges of Madison County,  Victoria Grant in Victor/Victoria, Mrs. Lovett in Sweeney Todd. In December 2019 she sang the tenor arias in a re-imagined Handel's "Messiah" with full orchestra. 
Eden is a co-creator of The Benchwarmers, a musical improv trio with fellow improv pianists Mark Merritt and Keith Munslow, and is a writer/producer of "The Eden Show," an online show celebrating creative people of all ages and abilities. Learn more at www.edencasteel.com.
Dr. Ting-Yu Chen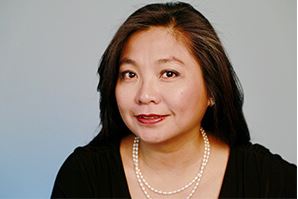 Ting-Yu Chen, MFA, EdD is the Shenandoah Conservatory Associate Dean for Student Affairs and professor of dance at Shenandoah University (SU), and a grant recipient of the National Arts Council of Cultural and Educational Development and foundations in Taiwan, the Greater Columbus Arts Council in Ohio, and Shenandoah Arts Council in Virginia. Chen's performances, choreography and teaching have spanned the globe in countries including Argentina, Canada, China, Greece, Hong Kong, Ireland, Macedonia, Spain, the Netherlands, Russia, the United Kingdom, Taiwan, and across the USA. Her research in interdisciplinary and cross-cultural teaching and learning have led her to develop new curriculums including Voice & Body Awareness and Movement for Musicians to support singers and instrumentalists to advance their professional goals and wellbeing.  She has presented her research paper and taught a Body Awareness workshop at the Voice Foundation's 47th Annual Symposium in Philadelphia, as well as presented at the 2018 VASTA/PAVA Joint Conference in Seattle.  Chen has applied her teaching in body mind connection and creativity to the field of health professional studies at SU. Since 2015, she has taught workshops for the Nursing, Physician Assistant, and Pharmacy students, to facilitate greater self-awareness, observation skills for effective nonverbal communication, and comfort with giving and receiving touch applicable to patient evaluation for health care providers.

Chen is an editorial board member of the Journal of Performing Arts Leadership in Higher Education, member of World Dance Alliance - Pacific Asia, Shenandoah Arts Council. She is a National Board-Certified Health & Wellness Coach and a certified Reiki Master Teacher.
Megan Durham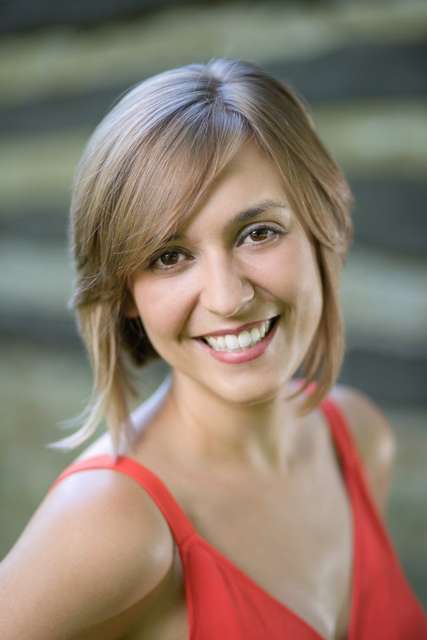 Megan Durham, MM, SVS, RYT-200, is a voice teacher, performer, and singing voice specialist located in Louisville, Ky. She is a certified practitioner of YogaVoice®, LifeForce Yoga®, and Transcending Sexual Trauma Through Yoga, and incorporates trauma-informed care into her teaching. Megan is a frequent clinician for vocal groups throughout the country, as well as the National Association of Teachers of Singing, The Voice Foundation, and the American Choral Directors Association.
Megan holds a Master of Music degree in voice pedagogy and performance from Westminster Choir College, and a Bachelor of Arts degree in music from the University of Richmond. She completed her certification in singing voice habilitation with Dr. Karen Wicklund at the Chicago Center for Professional Voice. Megan has served on the voice faculties of DeSales University, Lehigh University, Moravian College, and Muhlenberg College. She is a member of the National Association of Teachers of Singing, The Voice Foundation, VASTA, Yoga Alliance, Performing Arts Medicine Association, and the International Association of Yoga Therapists.
Damien Geter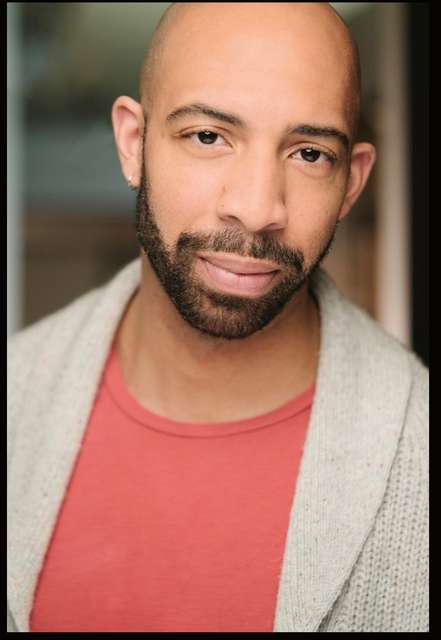 Damien is a diverse artist whose credits include performances ranging from the operatic stage to the television screen.  Damien's 2019-2020 season includes appearances with the Metropolitan Opera (Undertaker in Porgy and Bess), Seattle Opera (Colonel in The Rising and the Falling), Eugene Opera (Angelotti in Tosca). Other appearances included roles with Seattle Opera in the role of the Undertaker, and covering the role of Jake in Porgy and Bess; with Vashon Opera in the role of Colline in La Boheme and Dr. Grenvil in Verdi's La Traviata with Portland Opera.
More roles include the Four Villains in Offenbach's Les Contes d'Hoffmann; Colline in Puccini's La Boheme; Alcindoro (La Boheme), Bass Slave (The Difficulty of Crossing a Field - David Lang), and Soloist (Little Match Girl Passion - David Lang)
A highly sought after singer on the concert stage, Damien's repertoire in that realm includes Elijah, Beethoven 9, Brahms' Requiem, Verdi's Requiem, and Mozart's Requiem, to name a few.
Damien made his TV debut in the role of John Sacks on NBC's Grimm. He was also seen in Netflix's Trinkets which aired in spring of 2019.
A native of Chesterfield County, VA, Damien is also a composer whose piece An African American Requiem is due to premiere with Resonance Ensemble and the Oregon Symphony in January, 2021.
He is the owner of DG Music, Sans Fear Publishing.
Vanessa Isiguen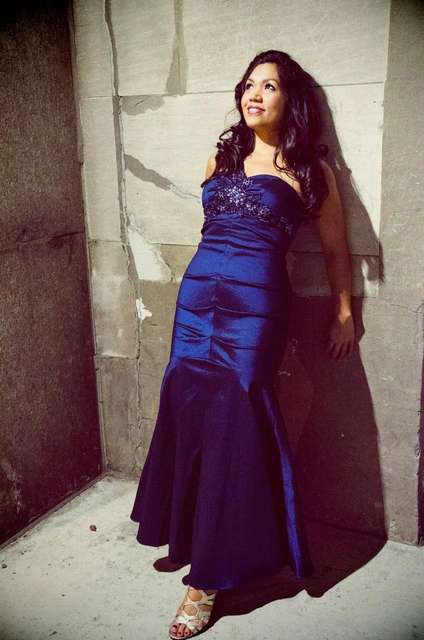 American Soprano, Vanessa Isiguen is of Filipino, Cuban and Russian descent.    She recently made her Portland Opera debut as Mimì in La Boheme, was a featured soloist in several Portland Opera 'Big Night' Gala Orchestra evenings.  She was scheduled to return in the 2020 season as Nedda in Pagliacci and after cancellations due to COVID 19, she recorded a virtual concert for Portland Opera which will air in October 2020. Vanessa made her Oregon Symphony debut under the baton of Maestro Carlos Kalmar, singing excerpts from La Boheme, and her Chamber Music Northwest debut as the soprano soloist in Mozart's Notturni for four voices.  In Miami, Vanessa made her Florida Grand Opera debut in the title role of Madama Butterfly and has enjoyed every opportunity to reprise this incredible role since. She has performed with companies such as The Metropolitan Opera, Glimmerglass opera, Florida Grand Opera, Sarasota Opera, Opera Tampa, Opera Idaho, and the Royal Opera House at Covent Garden, UK . Vanessa has won top prizes from The Gerda Lissner Foundation, Metropolitan Opera National Council Auditions, Connecticut Opera Guild, Jenny Lind Competition, the Bel Canto Competition and NATS. Vanessa holds a Bachelor of Music from UNC Chapel Hill, a Master of Music from Boston Conservatory, and a Professional Studies in Opera Diploma from Mannes College of Music - The New School in New York City. After living and studying NYC, Vanessa now calls Portland, Oregon home with her husband and Chocolate Lab puppy. When she's not singing, listening to music or teaching, she enjoys running, drinking wine, and doing yoga( but not necessarily in that order. :)
Wendy Jones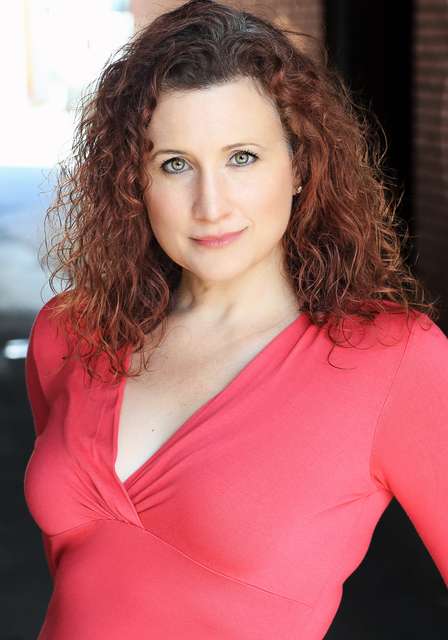 Wendy runs an independent voice studio (One World Voice Studio) and serves as adjunct faculty at Western Carolina University (Commercial Voice) and at Brevard College (Voice/Opera Workshop). She received a B.M. and M.M in Vocal Performance from Appalachian State University and a Voice Styles Specialist Certificate from Berklee.
As a performer she has appeared on stages from New York City to Tokyo and has performed with artists such as NEA Jazz Master Jamey Aebersold, legendary jazz guitarist Howard Alden, jazz violinist Christian Howes, Crystal Gale, and has sung backup for the alternative hip-hop group Deltron 3030. She is also the featured vocalist with the Asheville Jazz Orchestra, the Steve Watson Trio, the Michael Jefry Stevens Trio, and the Richard Shulman Group.
From 1991 - 2008 she was a frequent headliner and lead production singer/dancer on cruise ships and it was during this time the she wrote Everything is Rosie (a one-woman show celebrating the life of Rosemary Clooney) and Ladies and Gentlemen (a cabaret show celebrating the pioneers of traditional pop music.
Wendy is an active member of the National Association of Teachers of Singing, where she is currently serving as President of the NC Chapter. She is also a member of the Speakeasy Cooperative, the Jazz Education Network, the Pan-American Vocology Association, the National Association of Recording Arts and Sciences, Association of Popular Music Education, and Actors' Equity Association.
Jennie Morton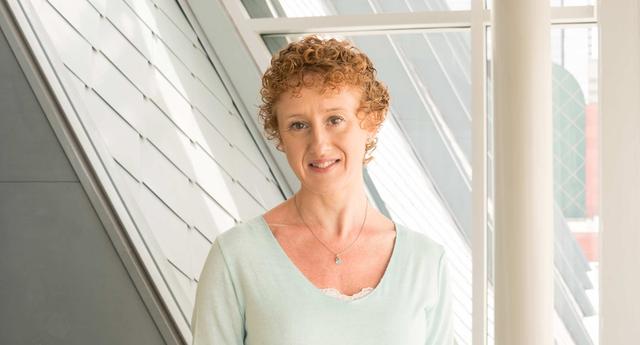 Originally from the UK, Ms. Morton began her career as a classical ballet dancer before moving into musical theatre, performing on tour and in the West End for over a decade. She was the lead singer of a top UK Big Band for 10 years, and has made several TV and film appearances. She is now an osteopath specializing in the treatment of performing artists, and worked at the British Association for Performing Arts Medicine Clinic in London for 10 years. Her treatments are focused on injury prevention, rehabilitation, and integration into performance. Now living in Los Angeles, she runs injury clinics for performing artists, and also offers performance coaching for singers, actors, instrumentalists, and dancers. She is adjunct faculty at Chapman University in the Dance and Music Departments, and is on the Board of Directors for the Performing Arts Medicine Association (PAMA). She is an Honorary Lecturer for the MSc in Performing Arts Medicine at University College London, and is on the Health and Wellness Committee for the International Society for Music Education (ISME). She is also on the PAMA/NASM task force to develop guidelines for psychological health in music schools. She has many published articles to her name in both medical and performing arts journals, and her book The Authentic Performer: Wearing A Mask And The Effect On Health was published in May 2015. Jennie is the founder of www.healthyperformers.com. Ms. Morton holds a BSc in Osetopathy and an MS in Psychology.