NATS 2022 Winter Workshop
Featured Presenters
Jean Baylor
SESSION: Jean Baylor Vocal Workshop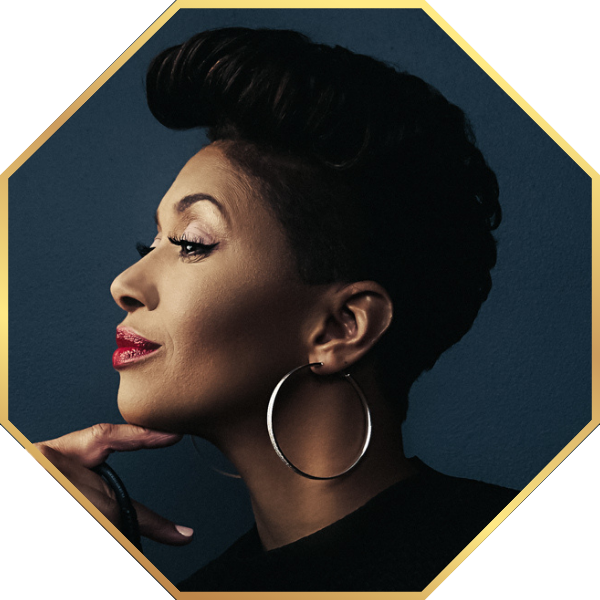 A highly skilled and intuitive artist of over 25 years, Jean has generations of musical influences she has carefully crafted into her own distinct vocal style. Graduating from Temple University as a jazz vocal major, she made her mark as one-half of the R&B '90s duo, Zhané. Jean developed as a singer and songwriter in various genres and eventually teamed up with her husband, Marcus Baylor, to form The Baylor Project. An enticingly innovative approach to jazz blending influences of gospel, blues and soul, The Baylor Project has earned three GRAMMY® nominations solidifying The Baylor Project as an undeniable force.
---
LaDonna Burns
SESSION: Acting Through Song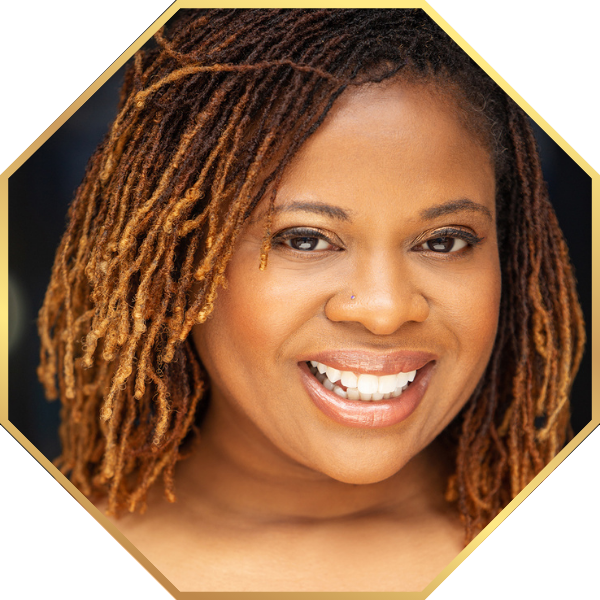 LaDonna Burns is a New York City based singer and actress. She has had the privilege to perform all over the world. She traveled all over the United States and Canada in the National Tours of RENT ("Seasons of Love" soloist, Joanne understudy) and Seussical the Musical (Sour Kangaroo). Her regional credits include All Shook Up (Sylvia), Smokey Joe's Café (BJ), Ain't Misbehavin' (Armelia), Beehive (Aretha Franklin), Crowns (Jeanette) and Satchmo: The Louis Armstrong Show (Ella Fitzgerald/Bessie Smith). She had the honor of performing the characters of Miss Lynch and Teen Angel in Grease at the International Theater Festival in Macau, China.
In New York City, LaDonna appeared off-Broadway as Anna Day in Unraveled at The Clurman. She was the winner of the 2018 New York Innovative Theatre Award for "Outstanding Featured Actress in a Featured Role" for her portrayal of Stella Deems in Follies at the Astoria Performing Arts Center (APAC). One of LaDonna's greatest achievements was being nominated for an AUDELCO award for her critically acclaimed portrayal of Caroline Thibodeaux in APAC's production of Caroline, or Change in 2019. She is a pop rock vocal teacher and coach at the New York Film Academy and Manhattan School of Music. You may have seen her on the 2016 Rockefeller Tree Lighting Ceremony on NBC singing background vocals for Jordan Smith and Pentatonix as well as the 60th Grammy Awards singing with Sam Smith. She is a proud member of the Broadway Inspirational Voices.
---
Matt Farnsworth
SESSION: Belxing Masterclass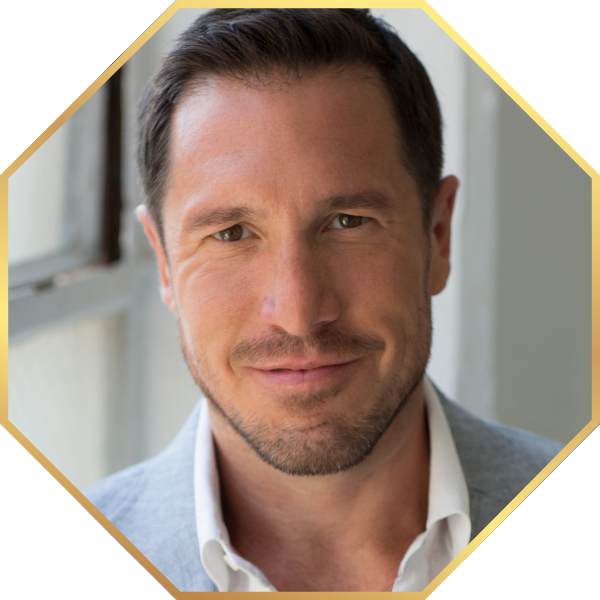 Matt Farnsworth is an accomplished voice teacher, actor, and pianist living and working in NYC. He has been teaching voice since 1995 when he became the consulting coach on Broadway's Rent. Matt has taught hundreds of Broadway actors, film stars and recording artists including Sara Bareilles, Carly Rae Jepsen and "American Idol" finalists Constantine Maroulis and Pia Toscano. His students have been nominated and won Oscar, Tony and Grammy awards and can be seen performing in film, TV, on Broadway and national tours. Currently, Matt has students in Wicked, Phantom of the Opera, Dear Evan Hansen, Hadestown, Ain't Too Proud - The Life and Times of The Temptations, The Book of Mormon, Jagged Little Pill, Come from Away, Waitress and Ms. Doubtfire to name a few. Matt has been working on several Netflix films including "Jingle Jangle" and "The Prom" (director Ryan Murphy) and the new Aretha Franklin movie, "Respect." Before Matt decided to pursue teaching full time, he performed on Broadway and regionally in The Who's Tommy, Cats, Thoroughly Modern Millie, Sunset Boulevard and Curtains. Matt believes that every great teacher should continue their own studies and he does so by studying with his mentor Bill Schuman and others including Donata D'Annunzio Lombardi, Craig Carnelia, Joan Rosenfels and Bob Krackower. Matt's knowledge and experience of "the business," relationships with casting directors and directors, unparalleled piano skills, understanding of the human voice and body, along with his own experience of being a Broadway actor for 25 years, make him one of New York's most sought-after voice teachers today.
---
Aaron Grant
SESSION: The Business and Style of Professional Headshots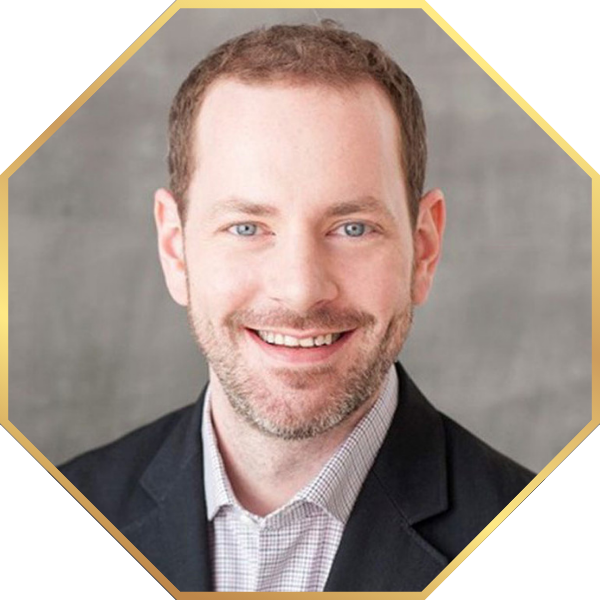 Dr. Aaron Grant is an artist manager at L2 Artists in New York City representing acclaimed singers, conductors, stage directors, and special attractions. Prior to his current position at L2 Artists, he spent six years with Opus 3 Artists in New York as an associate artist manager. He served as the assistant director of artistic operations at Music Academy of the West in Santa Barbara, California, for four seasons where he oversaw activities of the voice and opera departments alongside program director Marilyn Horne before being promoted to his current title as director of artistic administration of the Academy's Vocal Institute in 2018.
As managing director of Third Bridge Media from 2017-2019, he managed the digital profiles for an exclusive roster of internationally renowned artists and emerging stars. He received a Doctor of Music degree in vocal pedagogy from Florida State University in 2011.
---
Noa Kageyama
SESSION: Two Causes of Choking Under Pressure - And Three Strategies for Becoming More "Pressure-Proof"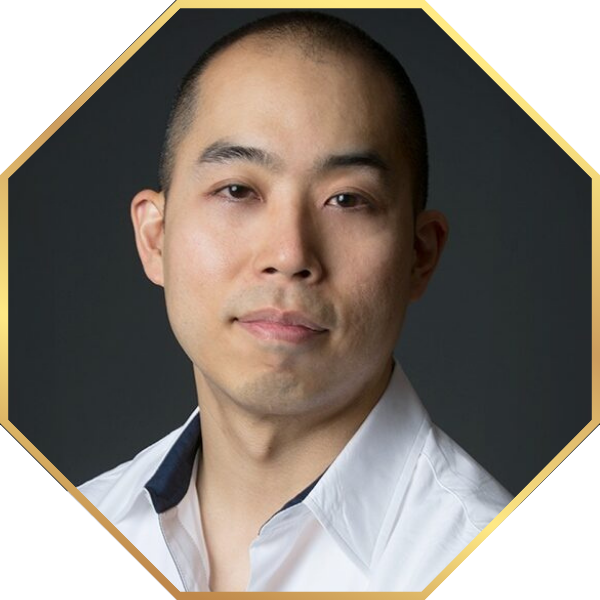 Performance psychologist Noa Kageyama is on the faculty of The Juilliard School and is a performance coach for the New World Symphony in Miami. A conservatory-trained violinist with degrees from Oberlin and Juilliard before pursuing a doctorate in psychology, Noa now specializes in working with performing artists, teaching them how to utilize sport psychology principles and more consistently perform up to their full abilities under pressure.
He has conducted workshops at institutions ranging from Northwestern University, New England Conservatory, Peabody, Eastman, Curtis, McGill University, and the U.S. Armed Forces School of Music, to programs such as the Starling-Delay Symposium, The Perlman Music Program, and the National Orchestral Institute, and for organizations like the Music Teachers National Association and the National Association of Teachers of Singing. 
His work has been featured in the "Wall Street Journal," "NBC News," "Musical America," "Strings Magazine," "Strad," and "Lifehacker." He maintains a private coaching practice and online mental skills courses, and he authors a performance psychology blog and podcast called "The Bulletproof Musician."
---
Judy McLane
SESSION: Crossover: Marrying Musical Theatre Technique with Song Interpretation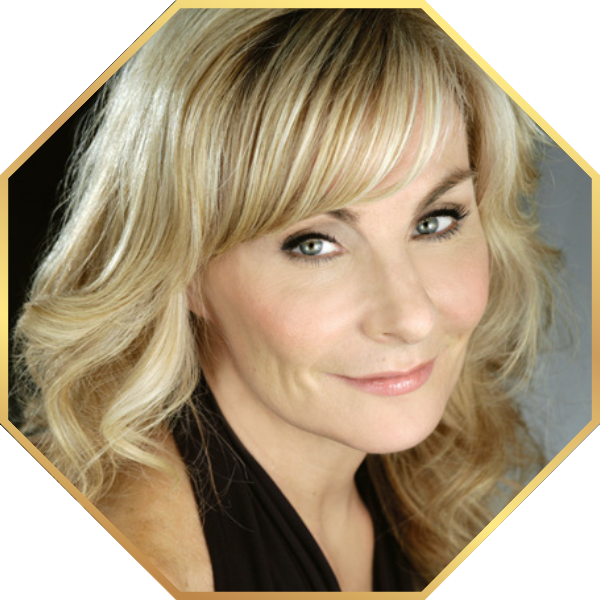 Judy McLane has performed more than 4,000 shows of Mamma Mia! on Broadway, starring as both Donna and Tanya, making her the longest running lead in Mamma Mia! history.
Her other Broadway credits include Kiss of the Spider Woman performing duets with Chita Rivera, Aspects of Love, and Chess. Off-Broadway, she has performed in Romeo and Bernadette (2020 Outer Critics Circle Award), Johnny Guitar (Drama Desk Nomination and a Drama League Award for Distinguished Performance). Her national and international tours have included The Baker's Wife in Into the Woods, narrator in Joseph and the Amazing Technicolor Dreamcoat with Donny Osmond, Mrs. Baskin in Big, Side By Side By Sondheim directed by Rob Marshall, and the world premiere of LaChiusa's Los Otros. Her favorite roles: Maria Callas in Master Class, Norma Desmond in Sunset Boulevard, Diana in Next to Normal (SALT Award), Margaret in Light in the Piazza, Phyllis in Follies (Helen Hayes nomination), Eva Peron in Evita, Aldonza in Man of La Mancha, Florence in Chess, and Rebecca in Rags. She has appeared with the following symphony orchestras: Bolshoi Orchestra in Moscow; National Orchestra of Lyon, France; National Symphony of Canada; National Symphony Orchestra; Baltimore; Cincinnati; Dallas; Detroit; Indianapolis; Pittsburgh; Seattle; St. Louis; Toronto; and Chess in Concert at Carnegie Hall. Her film credits include: "Were the World Mine," "Hiding in Daylight" (Cannes Film Festival). Her TV credits include: "Madame Secretary," "Elementary," "The Blacklist," and Showtime's "The Loudest Voice." She has a bachelor's degree in music from Ithaca College and has taught musical theatre performance at NYU, Broadway Teacher's Workshop, Purdue University, Wagner College, as well as master classes around the country. Based in NYC, Judy currently teaches private voice technique and song interpretation classes. Find her on Instagram @judy.mclane or at judymclane.net.
---
Justin John Moniz
SESSION 1: Pop/Rock and Drop It: A Vowel Driven Approach to CCM Pedagogy
SESSION 2: Reconstructing the Physical Framework: Identifying Postural Distortion Patterns in Singers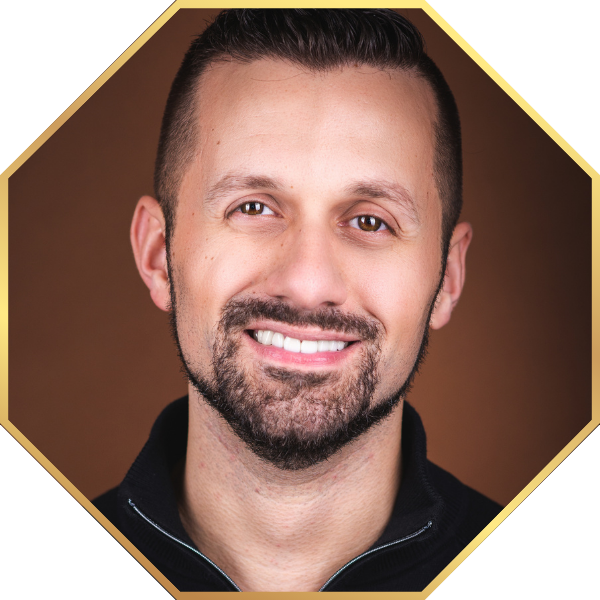 Dr. Justin John Moniz currently serves as Associate Director of Vocal Pedagogy and Music Assistant Professor of Vocal Performance at New York University's (NYU) Steinhardt School. At NYU, Moniz leads the graduate vocal pedagogy program, where he teaches courses in pedagogical theory, practice, and applied voice. In addition, he directs the NYU Pop/Rock Ensemble, a group he founded in 2019. 
Dr. Moniz's current and former students have appeared on Broadway, international tours, national television, and in regional theaters and opera houses nationwide. A widely recognized proponent of voice teacher training, Moniz currently serves as a mentor teacher for the NATS Mentoring Collaborative and the NATS Mentored Teaching Experience. He is an active member of the NATS-NYC Chapter, where he serves as Chair of Student Auditions and as a member of the Board of Directors.
Dr. Moniz recently served as a guest lecturer at New England Conservatory, The Royal Conservatory, Boston University, and completed an appointment as a guest faculty member for the 2021 Boston Conservatory Vocal Pedagogy Professional Workshop. He is currently concluding work on this new book, Your Pop/Rock Prescription. The book highlights a vowel-driven approach to contemporary commercial pedagogy. 
Dr. Moniz holds four degrees from Florida State University, the University of Miami, and SUNY Potsdam, and certifications from Harvard Business School, Duke University, and the National Academy of Sports Medicine (NASM). As a voice teacher, researcher, and NASM Certified Personal Trainer, Moniz is particularly passionate about identifying the parallels between the worlds of voice science and sports medicine, more specifically concerning vocal load, efficiency, and sustainability. His article, "Regulating Vocal Load in High Impact Production," will appear in the Journal of Singing in May 2022. For more information, please visit www.justinjohnmoniz.com. 
---
Nils Neubert
SESSION: Singing in German: Diction and Interpretation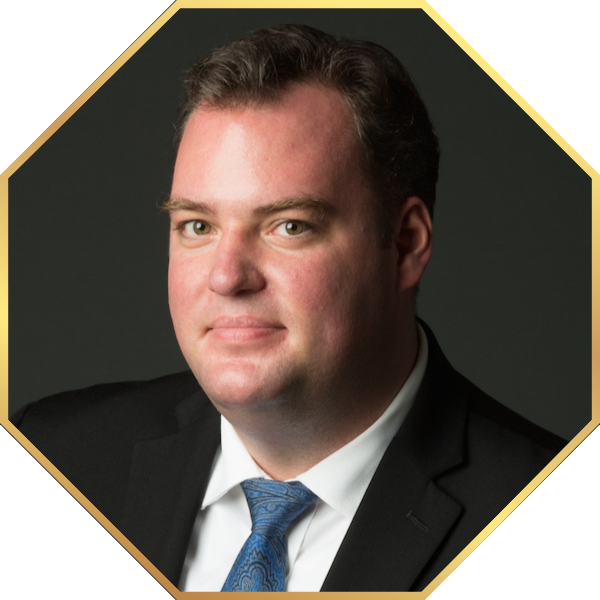 Tenor Nils Neubert maintains active careers as a performer, educator, and scholar in the United States and abroad. Born and raised in Hamburg, Germany, he teaches German diction at The Juilliard School, the Manhattan School of Music, and the Mannes School of Music. He has served as German coach at the Music Academy of the West since 2016, and joined the Glimmerglass Festival in that same capacity in 2020. He previously served on the faculties at William Paterson University, Kaufman Music Center, and the Music Conservatory of Westchester, and has also taught at the the International Academy of Music in Italy, the Summit Music Festival in New York, and the Burgos International and Puigcerdà Music Festivals in Spain. Nils Neubert holds degrees from The Juilliard School (BM), Teachers College, Columbia University (MA), and the CUNY Graduate Center (DMA), and is the current vice president of NATS-NYC. He resides in New York City with his wife, pianist and pedagogue Yuri Kim, and is a student of Dr. Robert C. White, Jr.
---
A. Scott Parry
SESSION: Toward a Personal Performance Technique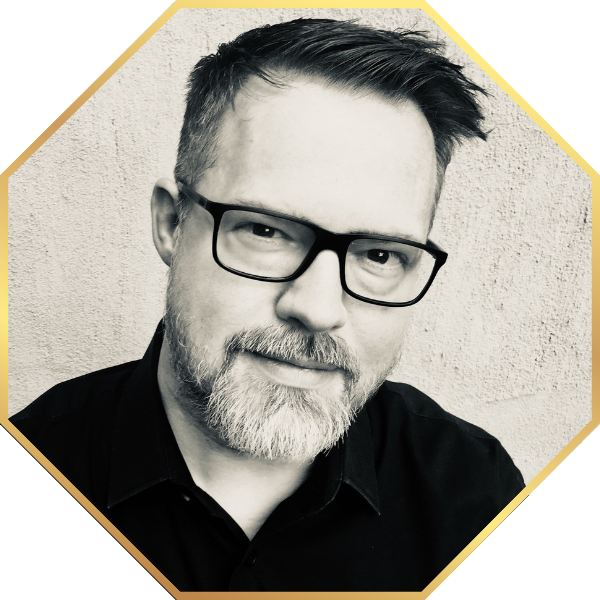 A. Scott Parry's direction has been hailed by Opera News as "marvelous," "lively," "imaginative," and "spot-on," with more than 125 productions spanning an enormous range of repertoire, from Così fan tutte to West Side Story and La Gioconda to La Cage aux Folles. He conceived of, designed, and directed the world premieres of I lavori d'amore persi, a pastiche of musical theatre fragments by Claudio Monteverdi for the Bloomington Early Music Festival as well as the modern absurdist opera The Pig, the Farmer, and the Artist by David Chesky at La Mama (Off-Broadway). Parry spent close to a decade on the directing staff of New York City Opera at Lincoln Center, has served on the opera faculty of Indiana University in Bloomington, and has been a visiting professor at the New England Conservatory, Peabody Conservatory, and Amherst College. He also spent 10 years as the producing artistic director of Opera & Lyric Theatre at The Ohio State University and currently serves on the faculties of Manhattan School of Music, NYU's Steinhardt School, and is the stage director and acting coach for Dolora Zajick's Institute for Young Dramatic Voices. As a composer, he premiered his quartet theatre song cycle "On the Impracticality... of Love" at NYC's Singer's Forum and recently completed his libretto adaptation of La mère coupable (The Guilty Mother), the third "Figaro play" of Beaumarchais, which is currently being set to music. Mr. Parry is represented by Robert Gilder & Co.
---
Nicolò Sbuelz
SESSION: Singing in Italian: Style and Traditions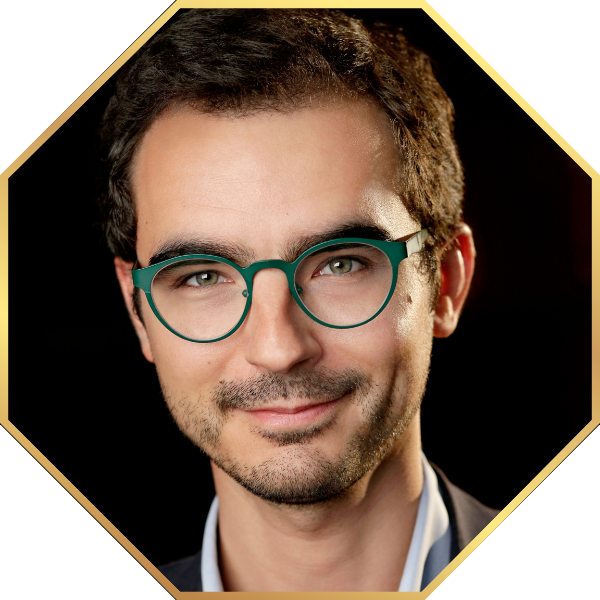 Nicolò Sbuelz is an opera pianist, coach, and assistant conductor from Udine, Italy. Currently, Sbuelz is staff music coach for the Metropolitan Opera's Lindemann Young Artist Development Program, and he will be the Italian coach for the Metropolitan Opera productions of Tosca and Le nozze di Figaro during their 2021-2022 season. Over the past decade, Sbuelz has worked as an assistant conductor, diction coach, prompter, and répétiteur with internationally acclaimed opera houses and festivals such as: Teatro alla Scala (Milan, Italy); Opéra National de Lyon (Lyon, France); Holland Festival (Amsterdam, Nederland); Wiener Festwochen (Vienna, Austria); Co-Opera Co. (London, United Kingdom); Houston Grand Opera; Charleston Opera Theater; Sarasota Opera; Opera Theater Saint Louis; and Wolf Trap Opera, where he has served as vocal coach and Italian consultant since 2017. A devoted educator, Sbuelz has been teaching at Manhattan School of Music since 2018 and joined the Juilliard Vocal Arts faculty in 2021. Sbuelz is a graduate of the Accademia del Teatro alla Scala, where he trained under the supervision of Enza Ferrari, Dante Mazzola, Vincenzo Scalera, and James Vaughn. He received undergraduate degrees in piano and composition from the Conservatorio "G. Tartini" in Trieste, Italy, as well as a master's degree in musicology with a concentration in "Aesthetics and the Cross-Cultural Reception of Music and Languages" from the University of Pavia. In the United States, Sbuelz was a teaching assistant at the University of Georgia, a coaching fellow at the Aspen Music Festival as well as an apprentice coach with the Merola Opera Program in San Francisco.
---
Dan Thayler
SESSION: Belxing Masterclass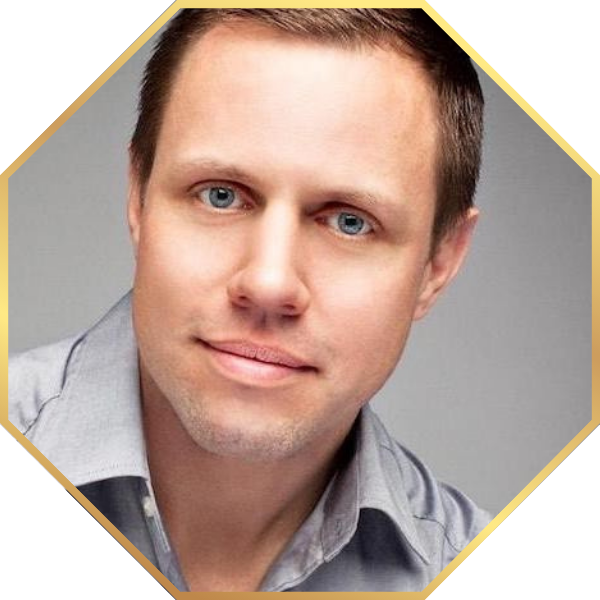 Dan Thayler is a voice teacher living and working in New York City, and he has been an associate with the Matt Farnsworth Vocal Studio for nearly a decade. In recent seasons, his students have played some of Broadway's most iconic roles both on Broadway and on National Tours including Evan Hansen, Roxie Hart, Regina George, Janis Ian, Pippin, Eva Peron, Anastasia, and Jerry Mulligan. His students can be seen in many of the major current and recent Broadway shows, including Wicked, Hadestown, Hamilton, Beautiful, Dear Evan Hansen, Tootsie, Mean Girls, Chicago and the upcoming Once Upon A One More Time, A Strange Loop and 1776. A trained opera singer, Thayler has made a specialty of guiding classical singers into music theater careers, or he simply helps them expand their own classical training to include more contemporary options. In addition, with his understanding of the necessary full body mechanism needed for singing, Thayler has helped dancers not only discover their voices but also to add singing to their professional tool kit. He has worked with dancers from many of the world's great companies such as NYC Ballet, Boston Ballet, Bolshoi Ballet, Twyla Tharp, Alvin Ailey, Netherlands DanceTheater, Paul Taylor and the ROCKETTES! Thayler brings a wealth of knowledge and experience in New York City musical life to his work in the voice studio, including performing many roles in opera and music theater across the country, producing, music directing, and teaching music in NYC public and private schools. Dan is credentialed in Baptiste Power Yoga and is a practitioner of Transcendental Meditation.
---