So You Want to Sing Chamber Music: A Guide for Performers
By Susan Hochmiller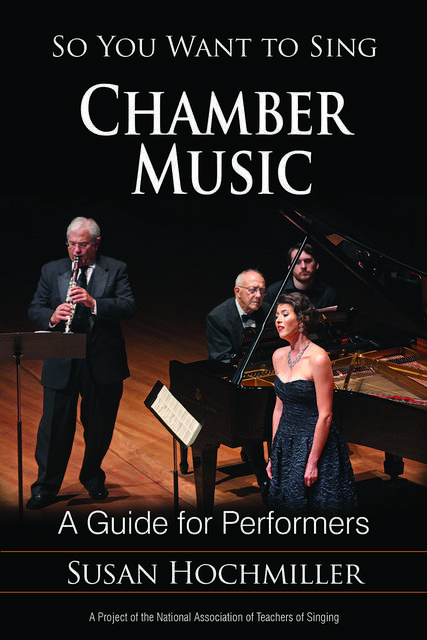 Vocal chamber music encompasses a wide range of music composed for anywhere from a solo to twelve voices and accompanying instruments. It is a uniquely collaborative experience that has supported the careers of many versatile and well-known professional singers. It has been performed both around the piano in intimate recital settings, and on the largest stages around the world. The term encompasses diverse repertoire that includes baroque duets through 21st-century ensembles that incorporate nontraditional vocal techniques and diverse instrumentation. Perhaps what holds many singers back is a lack of knowledge regarding the voluminous vocal chamber music repertoire that exists, and a lack of experience performing with instrumentalists. Its striking benefits, however, include the opportunity to increase collaboration between vocalists and instrumentalists and improve technique, musicianship, artistry, and communication, as well as expanding concert and repertoire possibilities that stimulate both performers and audiences.
So You Want to Sing Chamber Music by Susan Hochmiller offers a comprehensive guide to learning, rehearsing, and performing vocal chamber music. This volume explores such critical skills as choosing repertoire that is appropriate for one's voice type, communicating with wind players and string players, performance style, preparing for a successful rehearsal, staging considerations, and recital programming. Also included are suggestions on using vocal chamber music as a pedagogical tool in the voice studio, alongside recommendations for listening and further reading.
Additional chapters by Scott McCoy and Wendy LeBorgne, and Matthew Edwards address universal questions of voice science and pedagogy, vocal health, and audio enhancement technology. The So You Want to Sing series is produced in partnership with the National Association of Teachers of Singing. Like all books in the series, So You Want to Sing Chamber Music features online supplemental material on the NATS website.
Series: So You Want to Sing
Rowman & Littlefield Publishers
January 2019 • 216 pages
978-1-5381-0516-0 • Paperback • January 2019 • $40.00 • (£24.95)
978-1-5381-0517-7 • eBook • January 2019 • $38.00 • (£24.95) 
Purchase - Use code 7A30AUTHF for 30% off