So You Want to Sing Spirituals: A Guide for Performers
By Randye Jones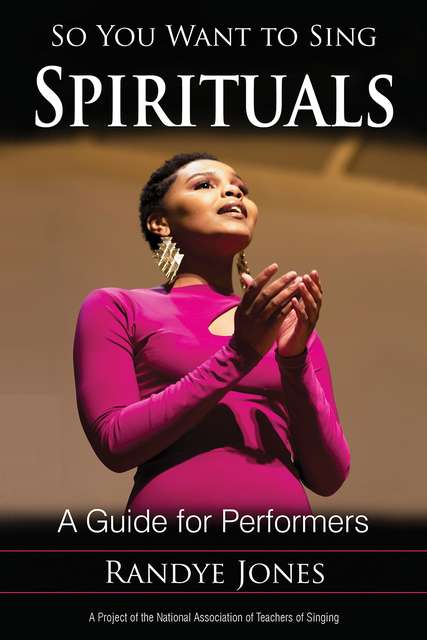 With their rich and complicated history, spirituals hold a special place in the American musical tradition. The folk songs of African American slaves have blended with European art song and American choral traditions and become a soul-stirring musical form irresistible to singers seeking to enrich and diversify their performance repertoire. Spirituals are not without controversy, though, and singers of non-Africa descent often struggle to know whether or not their performance of this music is appropriate or socially acceptable.
So You Want to Sing Spirituals provides a comprehensive introduction to the history and performance of this rich and diverse musical style. Singer and historian Randye Jones explores spirituals' folk song roots and the music's transformation to choral and solo vocal concert repertoire. She profiles key composers and pioneers of the genre while also discussing the use of dialect and other controversial performance considerations. Contributed chapters address elements of collaborative piano, studio teaching, choral arrangement, and voice science and health as they apply to the performance of spirituals.
The So You Want to Sing series is produced in partnership with the National Association of Teachers of Singing. Like all books in the series, So You Want to Sing Spirituals features online supplemental material on the NATS website. 
Series: So You Want to Sing
Rowman & Littlefield Publishers
November 2019 • 434 pages
978-1-5381-0734-8 • Paperback • November 2019 • $40.00 • (£24.95)
978-1-5381-0735-5 • eBook • November 2019 • $38.00 • (coming soon)
Pre-order - Use code 7A30AUTHF for 30% off