So You Want to Sing with Awareness: A Guide for Performers
Edited by Matthew Hoch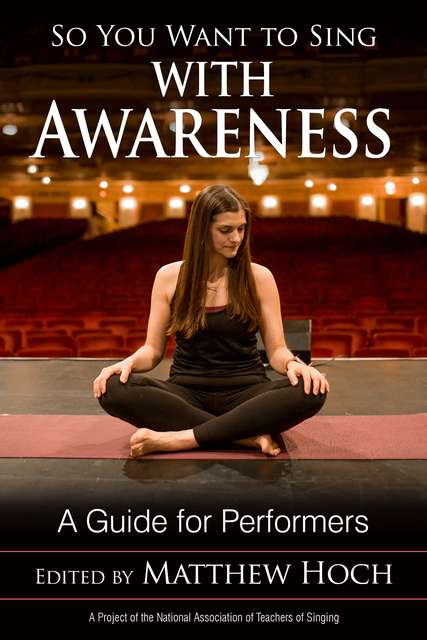 Yoga, Alexander Technique, Feldenkrais Method, Pilates, Body Mapping… These techniques all promote optimum vocal performance through mind-body awareness, but where should a singer begin?
So You Want to Sing with Awareness welcomes singers into all of these methods, allowing them to explore each option's history and application to singing and determine which methods may best meet their needs as performers. With this unique volume in the So You Want to Sing series, editor Matthew Hoch brings together renowned expert practitioners to explore mind-body awareness systems and introduce cutting-edge research in cognitive neuroscience and motor learning. Carefully curated for singers' unique needs, the book also includes essential discussions of anatomy and physiology and vocal health.
The So You Want to Sing series is produced in partnership with the National Association of Teachers of Singing. Like all books in the series, So You Want to Sing with Awareness features online supplemental material on the NATS website.
Series: So You Want to Sing
Rowman & Littlefield Publishers
March 2020 
978-1-5381-2471-0 • Hardback • March 2020 • $90.00 • (£60.00)
978-1-5381-2472-7 • Paperback • March 2020 • $38.00 • (£24.95)
978-1-5381-2473-4 • eBook • March 2020 • $36.00 • (£24.95) (coming soon)
Pre-order - Use code 7A30AUTHF for 30% off