What's New > Carole Clifford honors Bill Vessels with endowment gift
posted on 11:09 AM, September 27, 2021
The gift will support the NATS Intern Program.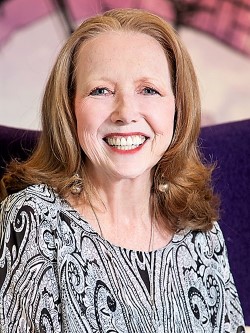 Dr. Carole Clifford
Dr. Carole Clifford, a former student of Bill Vessels, has launched the William "Bill" Vessels Endowment to support the NATS Intern Program with a gift of $12,500.
The gift was made as a challenge gift in the spring and the match was achieved in August with the help of other former students and former NATS colleagues of Vessels.
Clifford presented the gift to Executive Director Allen Henderson.
"Bill was 'Mr. NATS' for me," said Clifford. "He was a wonderful teacher who changed my life, and he changed the lives of many people through his service to NATS."
Vessels served as executive director of NATS from 1990 to 2005. The endowment will provide a dedicated and permanent source of funding for the NATS Intern Program and honors Vessel's years of distinguished service to the National Association of Teachers of Singing.
Vessels was first and foremost a voice teacher whose experience informed his leadership of NATS. He was known as a gentle and determined leader who guided NATS through a time when the organization faced challenges that threatened to limit its ability to carry out its mission.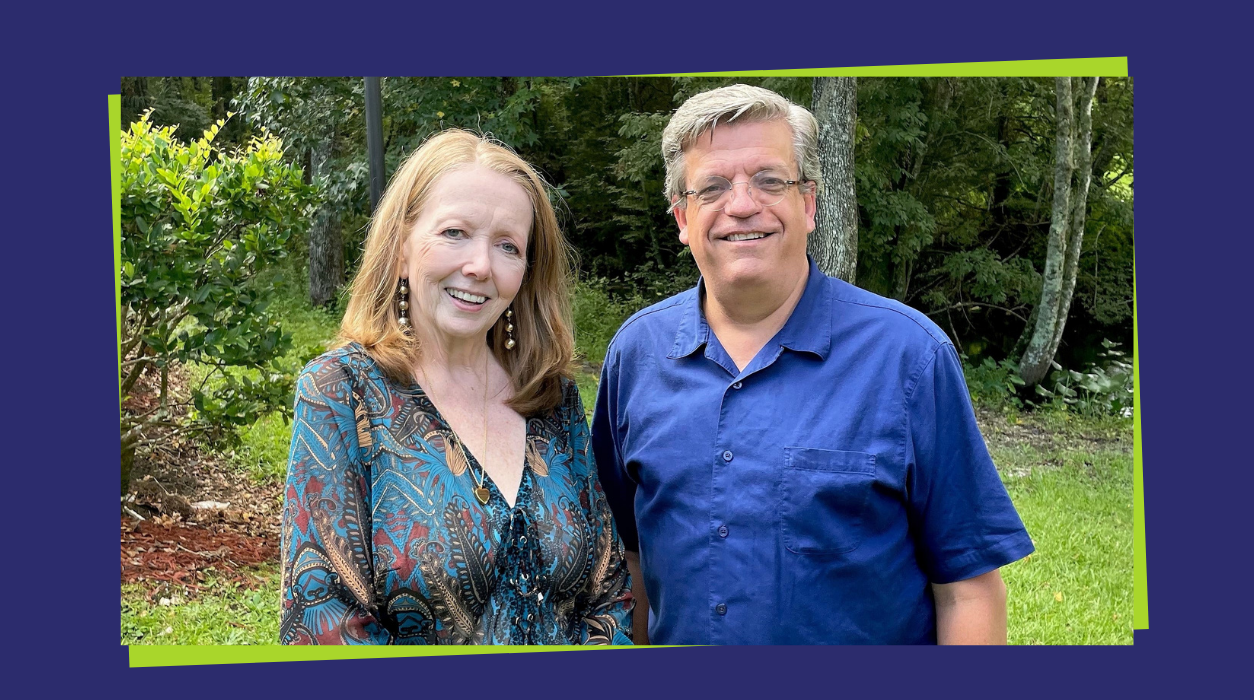 Carole Clifford with Allen Henderson.
A resident of Jacksonville, Florida, after a singing career in Europe, New York and beyond, Dr. Clifford recently retired from Stetson University where she was Visiting Professor of Voice. She founded The Orange Park Chorale in 1993 and was previously Artist in Residence for the State of Iowa and for FSU's prestigious Musical Theatre Program.
"I believe Bill literally saved NATS during a very difficult time in our history," said Clifford, who is an emeritus member of NATS. "We went from potential disaster to stability and then growth."
"There is not a day that goes by that I do not use one of Bill Vessel's many vocal truths in my own teaching studio," said Patricia Boehm, NATS member and professor of music at the University of Mount Union. "He knew how to use metaphor and descriptive language to make the pedagogical rules of singing more understandable and easier to implement."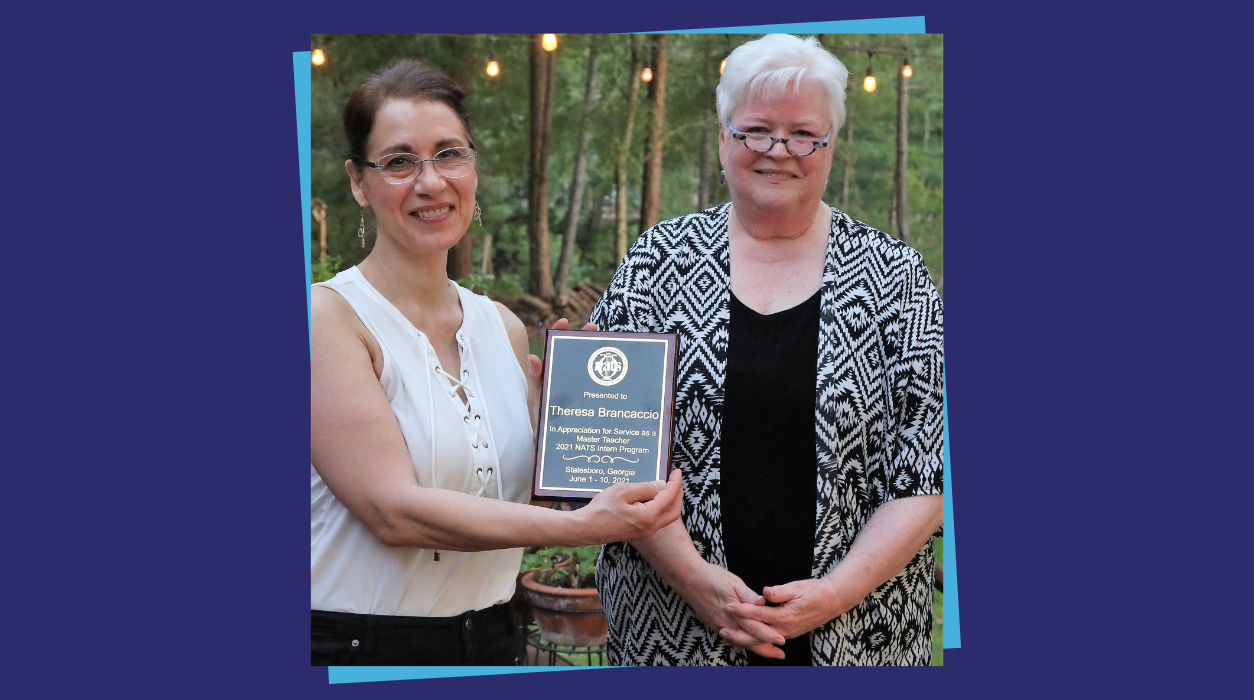 Theresa Brancaccio with NATS Intern Program Director and Immediate Past-President Karen Brunssen.
This spring, Theresa Brancaccio was named the first NATS "William Vessels Master Teacher" at this year's Intern Program. With the establishment of the endowment, there will be a "William Vessels Master Teacher" named each year.
---
To contribute to the William "Bill" Vessels Endowment Fund, visit the online donation page.
If you have any questions or need assistance with the donation process, please contact Development Director Bob Bryan via  or by calling 904-992-9101.