What's New > Learn more about Catalan art songs and living Latin American composers at our Summer Workshop
posted on 10:49 AM, May 2, 2023
A Q&A with presenter Isaí Jess Muñoz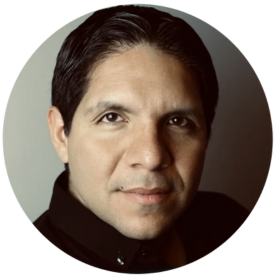 Isaí Jess Muñoz
At the 2023 NATS Summer Workshop (July 7-9), Isaí Jess Muñoz will present "Catalan Art Songs of the XX and XXI Centuries" and "Living Composers of Latin American Art Song."
Register online or call the NATS executive office at 904-992-9101. See schedule and details.
Thanks for taking time to chat with us about your sessions at the 2023 NATS Summer Workshop! Tell us a little about yourself and give us a quick preview of what attendees will learn at your sessions.
Thank you for welcoming me to share with your readers. In addition to my work as an active recitalist and performing artist, I serve as chair of the vocal arts department at Boston Conservatory at Berklee and as president-elect of the National Opera Association (NOA). Both stations afford me the opportunity to work with thoughtful colleagues for the betterment of communities, which is something that leaves me with a deep sense of gratitude.
One of the pervasive challenges in higher music education is that still today, little scholarly attention is devoted to the history and analyses of music outside North American and Central European regions (of which Spain is regularly also excluded). Early in my career, I began to perform detailed exploratory fieldwork in the area of Iberian and Latin American classical song. My hope is that that our upcoming sessions for the summer workshop focused on Catalan art song and the music of living composers throughout Latin America, serve to promote inclusion, awareness, and a positive difference inside voice studios and recital programming.
What are some common reactions to those who learn about Catalan art songs for the first time? Do you have a favorite Catalan composer or set of songs?
Yes, well for those who don't know, Catalunya or Catalonia, is the autonomous community in Spain, where the repressive effects of the Spanish Civil War and Francisco Franco's dictatorial ban on its native language, Catalan, contributed to scarce diffusion of all its literature, including its canon of classical song. Folks are often surprised to learn that Victoria de los Ángeles and Montserrat Caballé were Catalonians, and were among a group of singers whose extant recordings provide the general public with some awareness of the important repertoire inside collections of Catalan art song. Despite the work of these extraordinary artists to champion the endangered music of their homeland, much work remains in order to achieve a deeper understanding of this music internationally. For me personally, it's very hard to pick a favorite Catalan composer since so many have left us with works of extraordinary beauty and depth.
What sources have you used to continue your study of Catalan song?
My insights and conclusions on this body of repertoire continues to come from a variety of sources and hands-on exploration with the music. Some good news is that in the last 30 or so years, local publishers have begun to recover the countless musical works of neglected Catalan composers of the past century. Resources supporting the study of the Catalan language in sung application is also burgeoning, and online platforms can now provide us with easier and quicker access to those sources. Our sessions will walk attendees through these vital materials.
In your second session, we're set to explore Latin American art song composers of our time. Why do you feel that it is important to study and support living composers, especially those from Latin America?
Latin America's landscape is vast, and each geographical area enjoys its own distinctive musical voice and heritage. Regional and local dialects further color the scope of available repertoire. Often, inherent in the music of these cultures is a search for national identity — a yearning that is explored through musical and poetic colors — emerging from the human compulsions to contemplate and to record. It's important for me to not only pay tribute to music of the past, but also to celebrate the work of living composers who today are producing incredibly powerful works of art. Beyond providing a survey of today's most important contributions made by Latin American composers, I hope is that this session serves to connect attendees with composers eager to collaborate with members of our NATS community.
Both of your sessions are offering faculty colleagues and singers the opportunity to submit themselves for consideration as a co-contributor of your presentations. Tell us more.
Both of these sessions offer all attendees (teachers and students) a unique opportunity to submit themselves for participation as a singer — where they would be selected to present a song by one of the composers featured in the lectures and receive feedback. Interested artists are asked to submit the following:
Videos featuring 2 contrasting art songs in any of the following languages: Spanish, French, Catalan, or Portuguese
A brief statement describing why they are interested in participation and which class they wish to be considered for ("Catalan" or "Living Composers of Latin American Art Song")
Deadline for submission is May 15. Selected singers will be notified by May 20, and soon after invited to collaborate with me on the assigning of a song for their respective class. Submissions should be sent to: IMunoz@berklee.edu
Are there other presentations at the workshop that you are looking forward to attending yourself?
I am really looking forward to attending as many sessions of the workshop as I can! The diversity of this particular workshop is really thrilling, and I'm eager to learn as much from my colleagues as possible. Along with my fellow members, I am grateful that NATS continues providing meaningful and important opportunities for connection and exchange. Together, we continue to learn, to grow, and to build on the great legacy we've inherited.
---

Don't miss your opportunity to explore lots of diverse repertoire with us at our 2023 Summer Workshop. From uncommon gems of American Negro Spirituals and lesser-known musical theatre rep, to Nordic, Catalan, and Korean art songs, living composers, hip-hop and pop/rock, we've got so much in store.