PRESENTERS | SCHEDULE | HOTEL
July 7-9, 2023 | San Diego State University
After the success of Light the Spark: Inspiring Diverse Repertoire for our 2021 summer workshop, we're delighted to explore MORE wonderfully diverse rep for our 2023 summer workshop in sunny San Diego! Join us for sessions on wide-ranging topics such as Nordic diction and art song, hidden gems of musical theatre, Korean art song, hip-hop and commercial music, American Negro Spirituals, Catalan vocal repertoire and more! Don't miss this incredible opportunity to broaden your musical horizons across all genres.
Plus, we'll award more than $44,000 to singers in the final rounds of our National Student Auditions.
— FEATURING —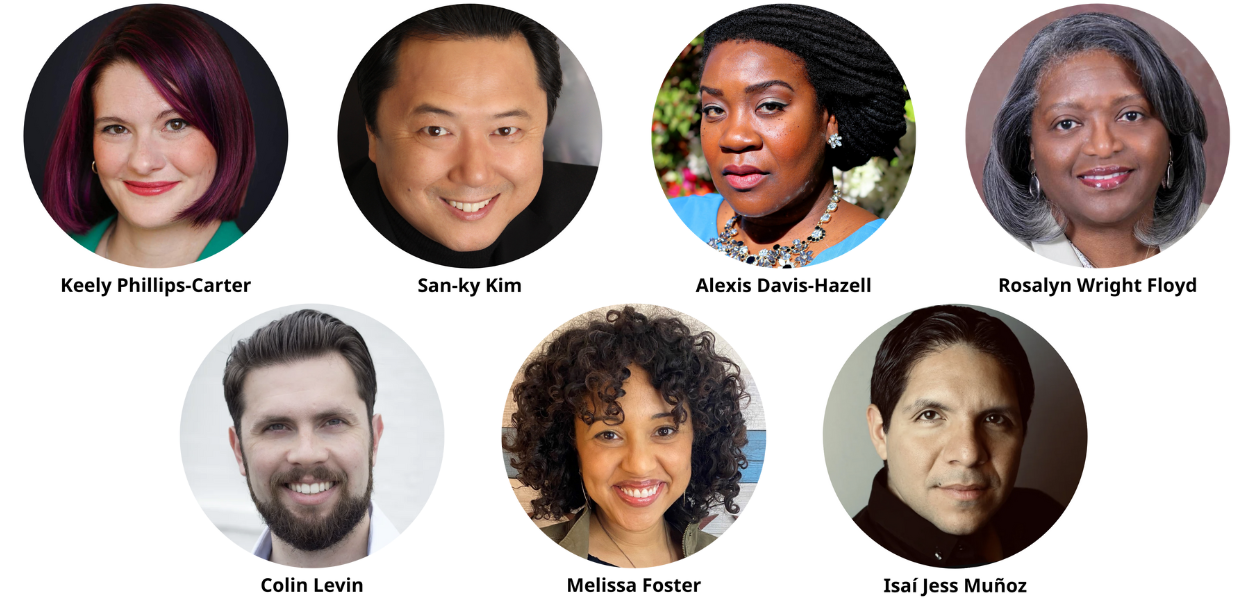 ---
Early-bird deadline: May 1, 2023 | $249 NATS member rate ($279 after May 1)
Deadline to register online: Thursday, June 1, 2023.
---
Refund and Cancellation Policy
NATS Refund and Cancellation Policy for Workshops and Conference Events: Cancellation requests for registration will be honored through May 1, 2023. The NATS Executive Office must be notified of your intention to cancel in writing at the following address: 9957 Moorings Drive, Suite 401, Jacksonville, FL  32257, or by email (info@nats.org). Notice may also be sent by fax to 904-262-2587. Refunds cannot be applied to subsequent workshops, conferences or membership dues and will be issued after the event has concluded. Cancellations are not accepted by phone; they must be in writing.
All refunds are subject to an administrative fee of $75.00 USD. No refunds will be made after the deadline of May 1, 2023. Because NATS arranges all the logistics based on the number of registrants at the time of the online registration cut-off date and commits to pay for those services, we are unable to grant any refunds after the cancellation deadline.