What's New > Matters of Style: German Diction and Interpretation
posted on 10:22 AM, October 26, 2021
A Q&A with Winter Workshop presenter Nils Neubert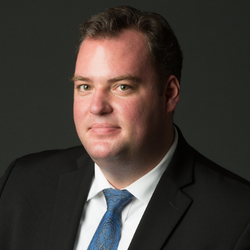 Nils Neubert
At the Winter Workshop (January 7-9), Nils Neubert presents "Singing in German: Diction and Interpretation."
Nils Neubert knows a thing or two about singing in German!
Born and raised in Hamburg, Germany, tenor Nils Neubert maintains an active career as a performer, educator, and scholar in the United States and abroad. He teaches German diction at The Juilliard School, the Manhattan School of Music, and the Mannes School of Music.
In our upcoming Winter Workshop, "Matters of Style" (January 7-9) in New York City at the Manhattan School of Music, Neubert will hold a session where attendees will benefit from his expertise on singing in German. His session will aim to help demystify and simplify some common issues surrounding the performance practice and pedagogy of German diction.
Specifically, Neubert plans to address various items of German lyric diction and the interpretation of German vocal repertoire through group conversation and coaching. Attendees are encouraged to bring their questions for discussion during the session.
We caught up with Neubert to sneak in a few questions in advance of our workshop.
First off, we're thrilled you'll be joining us! Tell us a bit about yourself.
Thank you very much, I am excited to join you and to represent both NATS-NYC and MSM! As you've noted, I am a tenor born and raised in Hamburg, and I teach and coach German diction for much of the year in New York City (where I work at the three conservatories and also freelance with other organizations), across the US, and abroad. Some of my other interests include language and music education, musicology, literature, the arts (including culinary), and spending time outdoors/in nature — all wonderful aspects to being based in NYC, where I live with my wife, pianist and pedagogue Yuri Kim.
Wonderful. Thanks for sharing. What can attendees expect to take away from your session?
I hope that they'll take away possible answers to their questions and those of others, and that they'll leave with clarity (as well as new questions[!]) on various topics we'll cover together.
Sounds like a great plan. You're also inviting attendees the chance to sing during your session, correct?
Yes, I look forward to working with a few singers on repertoire selections/excerpts!
(Note to those who are interested in singing: For consideration, please send a YouTube link to vpworkshops@nats.org no later than Dec. 10, 2021.)
So, what are some of the misconceptions about singing in German and German diction?
In my experience, it's a lot of the small stuff — the difference between something sounding "like German" and sounding German — which define much of the work and research in the field. Details of enunciation/articulation, orthography, and phonology, but also concepts like legato, lyricism, prosody, syntactic phrasing, onsets (a.k.a. glottals), traditions/conventions, conventional wisdoms/factoids, personal preference, recorded practice, etc.
How does style play a role in your vocal teaching? How do you help a student develop his/her/their own sense of musical style?
To my understanding, "style" (like lyricism) is largely the natural variations of quality, intensity, and duration within a given language — an attitude towards them, as well as communication in general — reflected in a musical texture or interpretation. The better you know the language, the better you know and intuit musical style…I think this applies to most genres of music, vocal and otherwise. I've found that there is often more than one (but rarely more than a few) answer(s) to most questions posed by musical/literary notation, and a sense of style based in the natural "music of a language" allows us to interpret/express organically, rather than cosmetically (there certainly are applications for both). It's about learning the subtle differences between "correct" and "right"— also for an individual performer — the carryover from executing to interpreting a score/text, and allowing for the language (and the vocalization of the language) to help fuse the gestalt of all the things we want to accomplish and share while making and experiencing music together.
If you had to pick a favorite composer (or two or three!) of German vocal rep, who would you pick and why?
There is too much beautiful music and literature to pick a "favorite," but I will say that Schubert, Schumann, and Bach have meant a great deal to me as a performer, and that countless other composers and musicians in- and outside the German (or classical) repertoire — vocal or otherwise — have meant at least as much to me as a musician, student, teacher, concertgoer, and person/citizen. One of the many reasons I admire Schubert, for instance, is that even in extended strophic songs, he manages to create music that seems to contain virtually every nuance of a multi-verse narrative in a single verse of music — it's still amazing to me, no matter how many times I've heard/performed/worked on a given song or poem.
Agreed. There is so much beautiful music, and it's always tricky to pick favorites. Anything else you want to add? Any other workshop sessions you are looking forward to attending yourself?
I'm honored to be included in this outstanding group of experts and professionals, so I'll be attending as many sessions as possible! I look forward to seeing and meeting many of you during the Workshop!
---
Don't miss Nils Neubert as he presents "Singing in German: Diction and Interpretation" along with our other amazing presenters at the NATS 2022 Winter Workshop (January 7-9) in New York City at the Manhattan School of Music. Early bird registration deadline is November 15. Don't delay, register today!