What's New > Score digital marketing resources, tips at Winter Workshop
posted on 9:00 AM, October 25, 2022
Q&A with presenter Karen Michaels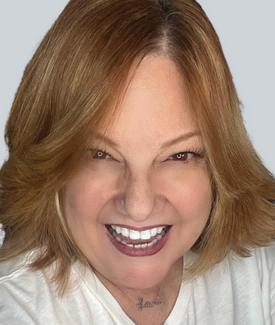 Karen Michaels
Karen Michaels, founder of The Social Media Butterfly Group, will present "Top Apps for Digital Marketing" and "Trends in Digital Marketing for 2023 You Need to Know!" at the 2023 NATS Winter Workshop in Miami.
So glad you'll be joining us in Miami. Warm weather and palm trees sound pretty good for mid-winter! Tell us about your upcoming sessions at the 2023 NATS Winter Workshop. Why should folks attend?
I'm SO EXCITED to not only hang out with some of the awesome members of NATS but also to do so in Miami! The BEST reason to attend our Winter Workshop is that since it is on a smaller scale than our national conference, you have an opportunity to make connections that maybe you don't have as easily at the big conference. PLUS, our lineup of sessions and presenters is literally WOW. I am humbled to be a part of it all.
Will your sessions be for a certain level of digital marketer? Beginner? Moderately proficient? Advanced?
The GREAT thing about digital marketing is that it is absolutely accessible for ALL levels. Everyone will feel welcome and will learn. I will be including resources for all levels and will be reaching out to those attending to better customize my presentation to best accommodate those attending.
What are some of the most frequent questions you receive from other voice teachers who are looking to "level up" their social media game?
I LOVE this question! WHAT do I post? HOW do I make a content schedule that I can ACTUALLY do? Do I HAVE to be on video? I can't wait to dive into ALL of these!
Can you give us any success stories or examples of how embracing social media has made a difference for fellow voice teachers? Any special moments or anecdotes come to mind?
Vocal Process embracing lives [live social media videos] and YouTube has helped them to sell their program. Maddie Tarbox is doing great work getting her message out. Our own [NATS] social media has come a long way and our YouTube channel has grown more than any of us anticipated!
Anything else you would like to add about your sessions or the workshop?
Asking questions specific to you and your work and your tech is what I love... it helps not only you but ALL the people in the room to hear how others are thinking about their digital marketing. I can't wait!
---

Don't miss Karen Michaels as she presents "Top Apps for Digital Marketing" and "Trends in Digital Marketing for 2023 You Need to Know!" along with our other presenters at the 2023 NATS Winter Workshop in Miami, January 6-8.
Save money by registering early. Early-bird deadline has been EXTENDED to Saturday, November 12, 2022 at 11:59 p.m. ET. ($249 NATS member rate; $279 after November 12). Don't delay, register today!