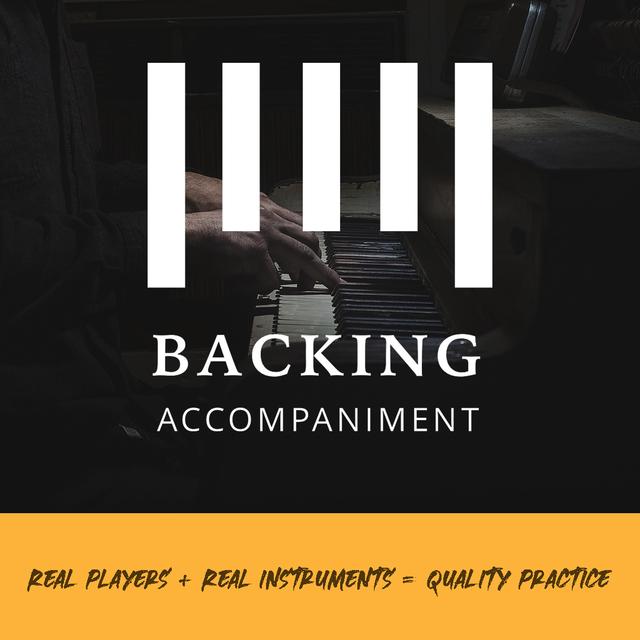 Backing Accompaniment is a new mobile accompaniment app for contemporary singers that puts an extensive library of high-quality musical theater and pop accompaniment tracks in your pocket — all played by some of the finest live accompanists in the United States.
At Backing Accompaniment, we're passionate about creating simple, single instrument backing tracks (piano or guitar) — the standard for vocal studio accompaniment — that give you the feeling of practicing and performing with a skilled accompanist. There's no midi recordings here. Every track has been expertly crafted on a real instrument by a professional musician with years of experience backing performers just like you. We believe that only the human hand has the power to truly support a performer's heartfelt singing. Each Backing track demonstrates the heart and care that only a real accompanist can give.
Quick facts to know about Backing Accompaniment:
·      Teacher Affiliate Program available
·      Made for iOS phones; Android coming soon
·      Available in the US; other countries coming soon
·      Vocalise library coming later this summer
·      Monthly Vocal Challenges beginning in July
·      Two Annual Vocal Competitions with Prizes
For more information, visit www.backing.app.
View our ad in the NATS Virtual Program Book HERE