Breakout Session
So You Want to Sing: A New Book Series
Sunday, July 6, 2014 • 5:30 p.m.-6:30 p.m.

Presenters: Karen Hall, Matthew Edwards, Jan Shapiro, Allen Henderson
Introduced by: Allen Henderson
Location: Salon H-K (4th floor)
At this conference, NATS, in partnership with Scarecrow Press, is launching a new book series So You Want to Sing. Conceived as a series that addresses the unique needs of both serious performers who want to improve their skills in performing various styles as well as teachers who want a resource to assist them in teaching the unique aspects of various styles, the first three titles address music theater, jazz, and rock. Join the editors and authors of the series as we celebrate the launch of this series and introduce the first three volumes. A few free books will be given away to lucky attendees.
About Karen Hall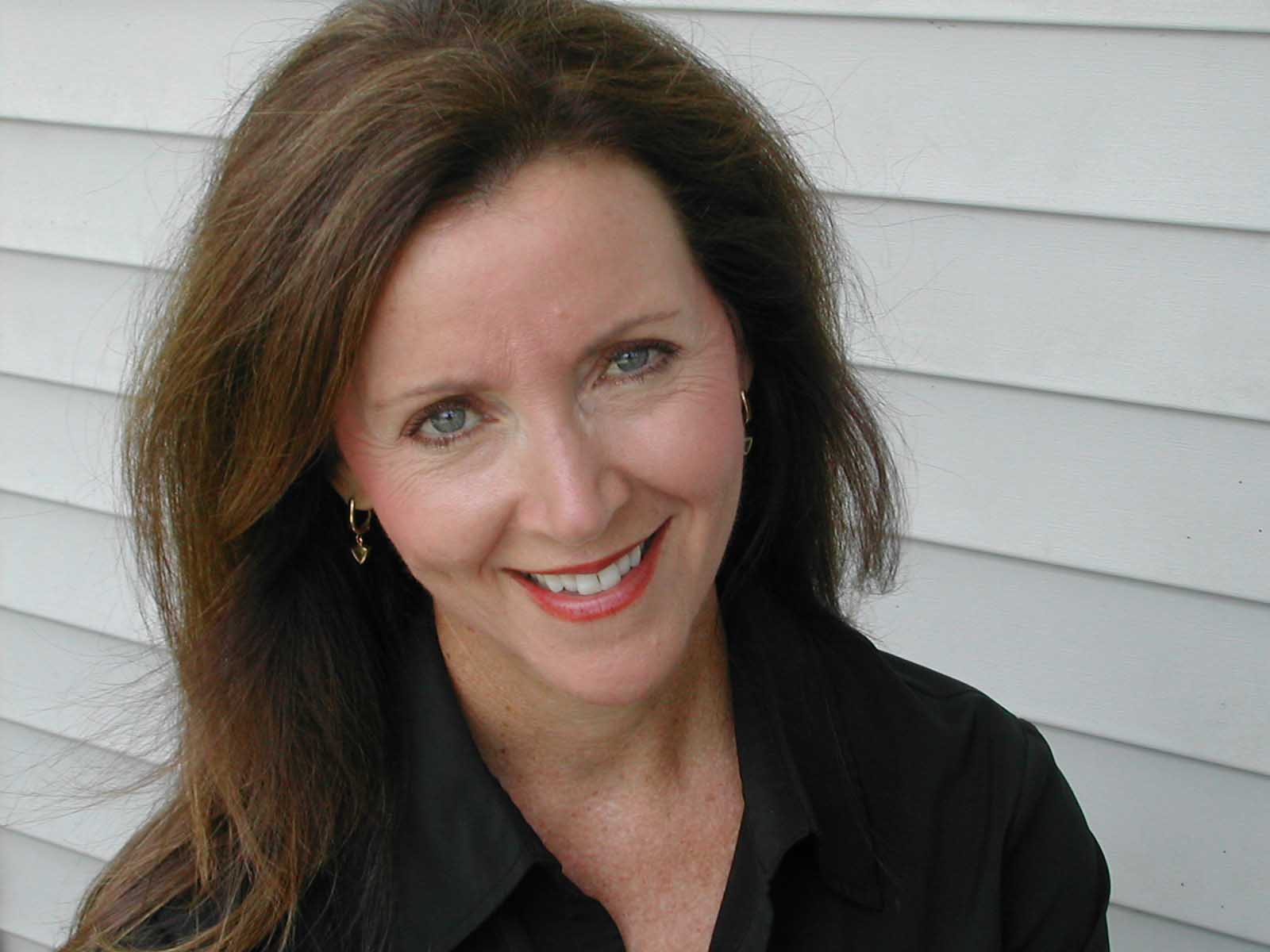 Karen Hall, soprano, attended the University of Houston, where she graduated with Bachelor and Master of Music degrees in vocal performance. Additional study in operetta was completed at the Mozarteum Summer Academy in Salzburg, Austria. In 2006, she graduated from Columbia University, Teachers College with a Doctor of Education degree.
The Contemporary Commercial Music (CCM) Vocal Pedagogy Institute has certified her at Levels I, II, and III. Jeannette LoVetri was an integral part of Karen's doctoral dissertation work, which explored music theater voice pedagogy. Her research and subsequent teaching guide concerning music theater vocal pedagogy--An Introductory Guide for Teaching Music Theater Vocal Pedagogy and Styles: Designed for Singers and Experienced Classical Teachers--has been recognized by the College Music Society, the National Association of Teachers of Singing, the Voice Symposium and the Athens Institute for Education and Research in the form of invitations to present poster presentations and lectures.  In 2012 Karen was appointed one of six Associate Editors of Journal of Singing,  She was also selected a NATS Intern Program participant in 1995.
A versatile performer, Karen has performed in opera, operetta, concert, oratorio, recital, chamber music, and music theatre throughout the United States, most notably on the PBS special Masterclass, with the Seattle Opera, Seattle Symphony, Seattle Civic Light Opera, Hidden Valley Opera, and the Victor Herbert Festival Ensemble in Saratoga Springs, NY.  She has four recordings to her credit: The Frogs and Sweeney Todd, American Songs in Recital, and the Pulitzer-prize winning recording On the Transmigration of Souls by John Adams, recorded with the New York Philharmonic Orchestra.
Karen resides in Santa Fe, New Mexico, serves as the Series Editor for So You Want to Sing: A Guide for Professionals, a series of vocal pedagogy books produced in partnership with Rowan & Littlefield Publishers and the National Association of Teachers of Singing, teaches in her private studio Songwerks, travels as a Professional Adjudicator for the Music Development Program (MDP), is updating her music theater vocal pedagogy teaching guide for publication by Rowan & Littlefield Publishers, and continues research on CCM voice pedagogy.
About Matthew Edwards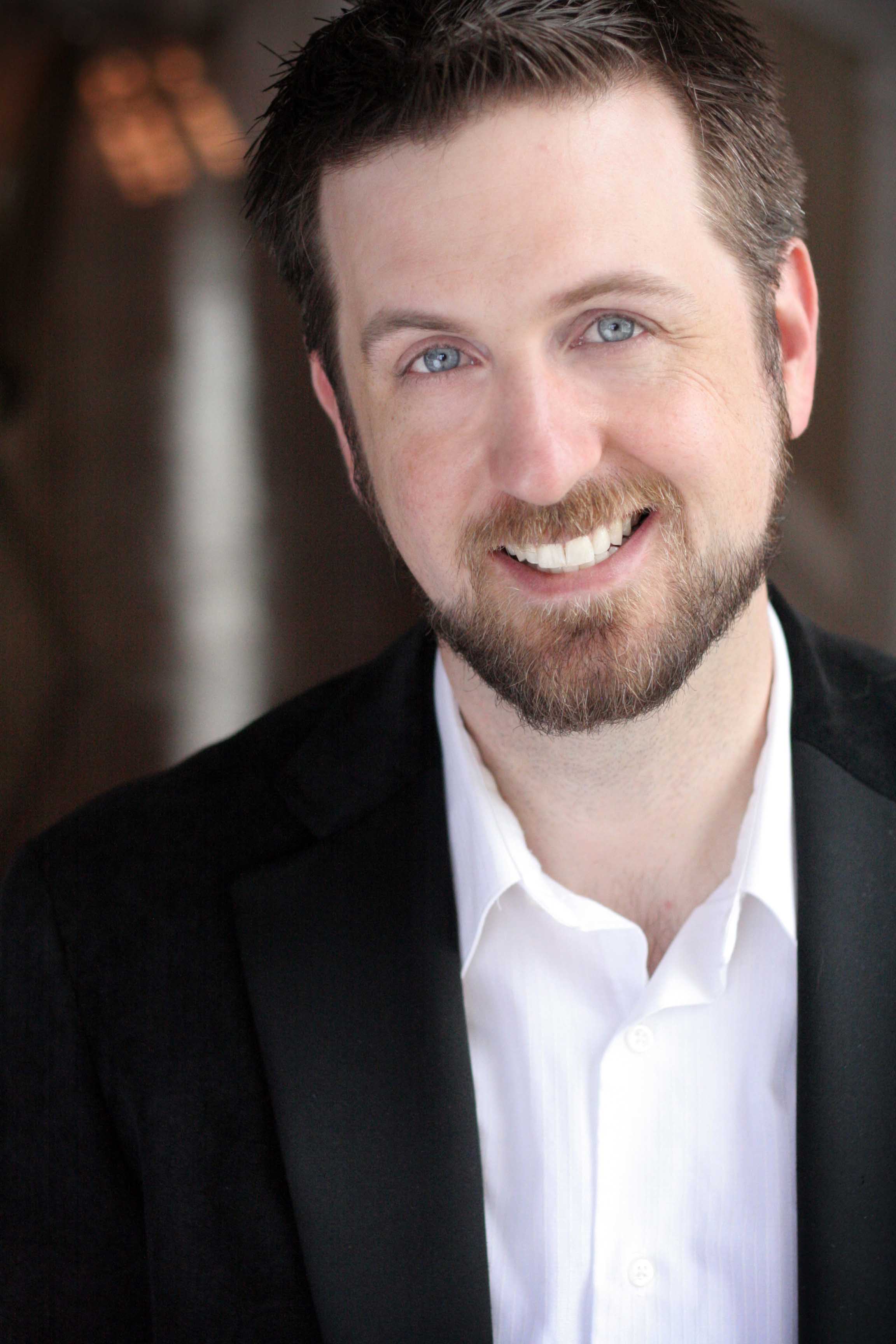 Matthew Edwards earned his B.M. in Vocal Performance from the Cleveland Institute of Music and his M.M. in Vocal Performance from Louisiana State University.  His current and former students have performed on Broadway, off-Broadway, in national and international tours, at theme parks, on national television (including American Idol), major motion picture soundtracks, and have appeared on the Billboard music charts.
A leading researcher on healthy vocal production of pop/rock styles, his work has been presented at the Voice Foundation Annual Symposium: Care of the Professional Voice, the Musical Theatre Educator's Alliance National and International conferences, The Southeastern Theatre Conference, the Virginia Theatre Association, the International Congress of Voice Teachers, and in publications including Southern Theatre, American Music Teacher, and VoicePrints.  He has also authored chapters on audio technology for Dictionary for the Modern Singer by Dr. Matthew Hoch (Scarecrow Press, 2013) and The Hybrid Singer: Bridging the Gap Between Art and Science for the 21st century Vocal Athlete by Dr. Wendy LeBorgne and Marci Rosenburg (Plural Publishing, 2014).  His college audition blog, AuditioningForCollege.com, has received wide recognition and over 300,000 views since its launch in 2011.  He is currently working on his first book So You Want To Sing Rock? to be published by Rowan & Littlefield  in partnership with the National Association of Teachers of Singing.
He has peformed over 30 roles in opera and musical theatre with companies including New Jersey Opera, Tri-Cities Opera, Ashlawn Opera, Acadiana Symphony Orchestra, Dayton Pops, Cincinnatti Opera Outreach, Lyric Opera Cleveland Outreach, Bay View Music Festival, Atlantic Coast Opera Festival, Theatre Lab (Dayton), KNOW Theatre, and many others.  He has received awards from the Metropolitan Opera National Council Auditions, the Dayton Opera Competition, and the National Association of Teachers of Singing.  In 2009, he completed the prestigious NATS Intern program where he was mentored by Jeanette LoVetri and Scott McCoy.  He is currently assistant professor of voice at Shenandoah University where he has designed their unique pop/rock training program for music theater majors, the first of its kind in the United States.  In the summer, he serves as faculty for the Contemporary Commercial Music Vocal Pedagogy Institute where he offers courses on teaching voice with audio technology.  Online at EdwardsVoice.com, CCMInstitute.com, and AuditioningForCollege.com.
About Jan Shapiro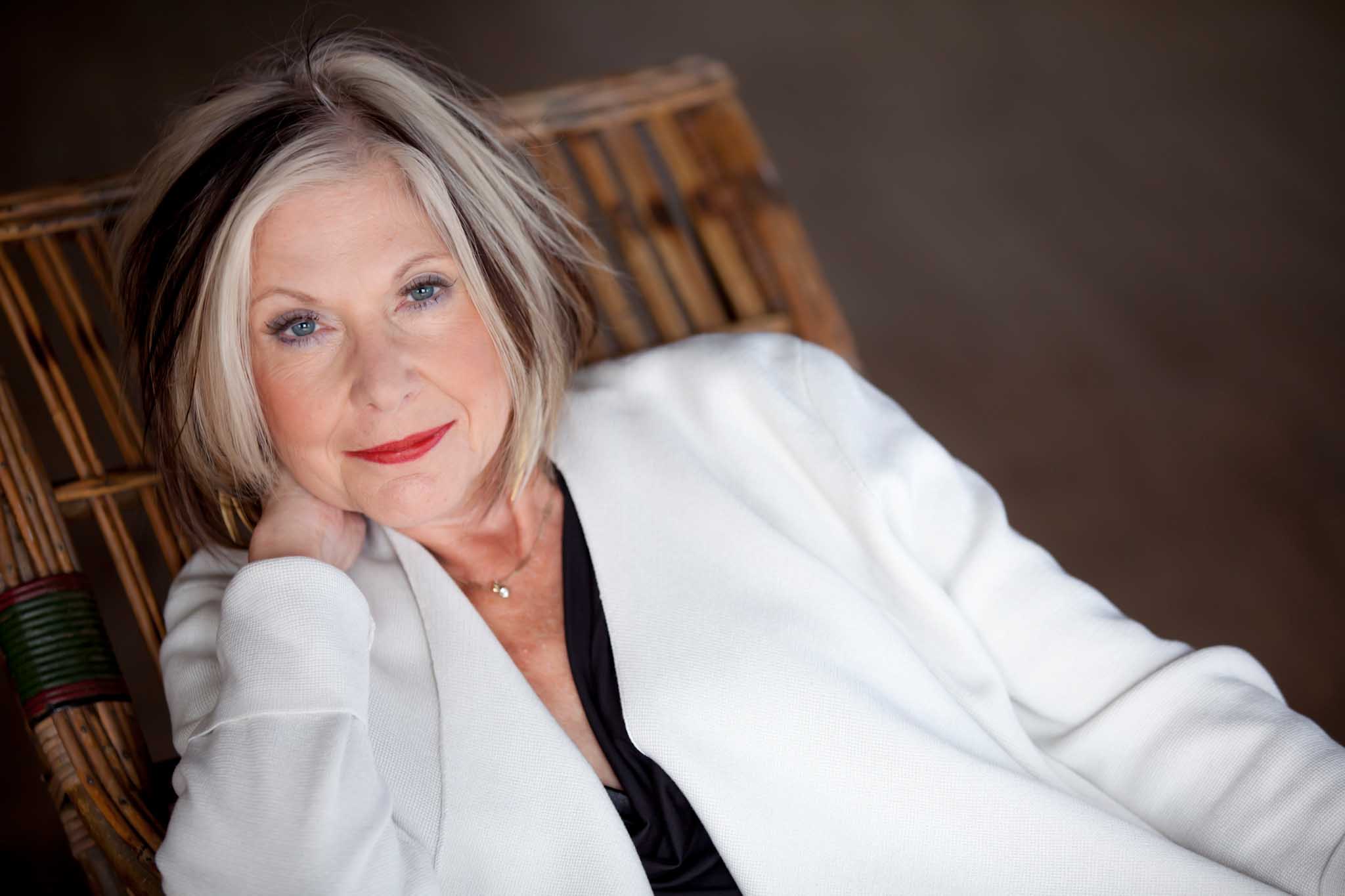 Jan Shapiro began her music studies at the Saint Louis Institute of Music and continued by earning her bachelor's degree, graduating cum laude from Howard University, Washington D.C., completing a master's degree in education from Cambridge College, Cambridge, Massachusetts. Her first major engagement at the Playboy Club in Saint Louis lasted more than six months—until she and her group went on the road, touring extensively. Subsequently she performed at the Camellia room in the Drake Hotel, Chicago, the Hyatt Hotels in Washington D.C., and Atlanta, The Top of the Tower Club, New York City, Marriott Hotels in Florida, Washington DC , the St. Louis Chase-Park Plaza Hotel, Sheraton Hotels and numerous hotels, supper clubs and jazz clubs in the US, Boston and the New England area. Jan was the featured vocalist for the prestigious Boston Globe Jazz Festival in 1987 and in 1990, leading off the Jazz Festival in 1990.
As recording artist, Shapiro was the featured guest artist with the 'Airmen of Note'-the official Jazz Ensemble of the US Air Force on a recording with international distribution. She has three recordings of her own, Read Between The Lines and Not Commercial and Back to Basics. Her most recent recording is Piano Bar After Hours. Jan was Chair of the Berklee Voice Department from 1997-2010.She presently holds the position of professor in the voice department at Berklee College of Music.
About Allen Henderson
Allen Henderson is executive director of the National Association of Teachers of Singing. A baritone, Henderson is Professor of Music at Georgia Southern University where he teaches voice and diction. He holds a bachelor's degree from Carson Newman College, a master's degree from the University of Tennessee, and a doctorate from the College-Conservatory of Music at the University of Cincinnati, where his minor was in Arts Administration and he won the prestigious Corbett-Treigle Opera Competition. As baritone soloist, Henderson has appeared in concert, opera, and oratorio with the Knoxville Opera; Fort Worth Opera; Cincinnati Chamber Orchestra; Tennessee Opera Theatre; Knoxville Symphony; Nashville Symphony; Oak Ridge Symphony; Southern Georgia Symphony; Bach Aria Festival in Stony Brook, N.Y.; Chautauqua Institution; and the Beloit-Janesville Symphony, in Wisconsin. He appeared at Lincoln Center as Allazim in the CCM production of Zaïde for the Mozart bicentennial and at the Ravinia Festival as part of the Steans Institute Concert Series. Henderson has performed premieres of works by John Rutter, Nancy Hill Cobb, Mark Schwiezer, Richard Shepherd, and Jeffrey Wood.
A district winner and regional finalist in the Metropolitan Opera auditions, Henderson won the 1995 National Federation of Music Clubs Artist Awards and since has appeared throughout the U.S. in recitals under the auspices of the NFMC. His other awards include: Second Prize in the McCammon Opera Competition of the Fort Worth Opera; Second Prize in the Miami Opera Young Patronesses of the Opera Competition; Second Prize in the Opera Guild of San Antonio Opera Talent Search; winner of the vocal division of the Hemphill-Wells Sorantin Awards for Young Artists in San Angelo, Texas; and winner of numerous NATS auditions. He has presented recitals and master classes at universities nationwide.
As director of opera at Austin Peay State University, where he taught from 1994-2005, Henderson produced full productions of Le Nozze di Figaro, Die Fledermaus, Candide, Trouble in Tahiti, Trial By Jury, and Game of Chance. In 2004, he directed the premier of A Perfect Plan by composer Seymour Barab with the composer in attendance. He has also created roles and directed premieres of the chamber operas St. Nicholas and Good King Wenceslas by Richard Shepherd and Mark Schweizer and directed the premier of Diaries by Jeffrey Wood. Henderson can be heard on the recordings of both of the chamber operas by Schweizer and Shepherd issued by St. James Press, on Aeolian Records' Dimensions, and on his world premier recording with guitarist Stanley Yates, Shadows, featuring works by John Rutter, Michael Fink, and Castelnuovo-Tedesco.