Program Special Events Marketing Hotel/Transportation Registration Competitions
53rd National Conference Program
Pre-Conference Workshops • Plenary Sessions • Breakout Sessions • Publisher Showcase • Poster Paper Sessions
Schedule
Fri, July 4  l  Sat, July 5  l Sun, July 6  l  Mon, July 7  l  Tue, July 8  l  Wed, July 9
Exhibitors  l  Printable Version 
   *Program schedule subject to change as needed
Download Guidebook
The NATS 53rd National Conference has gone mobile using Guidebook! We strongly encourage attendees to download our mobile guide to enhance your experience during your time in Boston. You'll be able to plan your day with a personalized schedule, browse exhibitors, see complete presenter information, view maps, connect with others members and more! The app is compatible with Blackberry devices, iPhones, iPads, iPod Touches and Android devices. The app and guide downloads are absolutely free, so take advantage of this wonderful tool to help you start planning for Boston!
Conference updates and information will be pushed regularly through this portal, so it is a great way to stay informed of the happenings in Boston. 
Pre-Conference Workshops

Saturday, July 5 • 9 a.m. to 1 p.m.
Singing pop/rock consistently and effectively requires a unique skill set. Vocal technique and communication are of course important, but even the best singer can sound like an amateur if they don't have the proper equipment. For many decades, audio enhancement has been used in the production of commercial recordings. The audio effects used to create the final product have changed the way the public experiences the singing voice. In order to produce results that meet audience expectations, voice teachers must now include audio technology in their lessons. This workshop will show participants how audio enhancement affects what we hear, how to put together an audio system for your studio, and how to use that equipment in a private lesson.  Teachers will return to their studios with specific techniques that go beyond singing with feeling.
---

Saturday, July 5 • 9 a.m. to 1 p.m.
If you teach Voice Pedagogy or related courses, this will be a workshop you do not want to miss!  It is one thing to have the knowledge and be a good voice teacher, but what about teaching the next generation how to teach voice?  Want to engage young minds with your passion for voice science and its practical application?  Need to re-imagine your pedagogy course(s)?  How can you make the case for more courses related to voice science in your degree programs?  What about undergraduate versus graduate level courses?  Need syllabus ideas?  Join Stephen Austin as he leads participants through the process of discovering best practices in the teaching of voice pedagogy.
---



Saturday, July 5 • 9 a.m. to 1 p.m.
This voice teacher/physical therapist team has received rave reviews in their work at several NATS Intern Programs as well as other conferences. Barth and Stezar have found that the feet often play an important role in jaw and tongue tension, and Randall has found that adding vocalization during and after a variety of prescribed physical stretches improves ease of production as well as increases pitch and dynamic range. This workshop will include basic knowledge, self diagnostics, case studies from the audience, guided hands-on training in small groups, practical suggestions regarding topics such as performance footwear, and Q & A. You will leave with specific strategies you can immediately apply to your work. 
Plenary Sessions
Saturday, July 5 • 2:30-4 p.m. 
Tired of clinicians who dance around technical issues when working with singers? We hear you! Laura Brooks Rice will work with a variety of singers and specifically address technical issues. Rice teaches at Westminster Choir College, The Curtis Institute, and is Co-Director of the CoOPERAtive Program.
---
Pop/Rock Panel
Melissa Cross, Sheri Sanders, VP Boyle



Saturday, July 5 • 4-5:30 p.m. 
Join these industry experts in a discussion about the unique aspects of Pop/Rock Music Theater and where this sub-genre is headed.
---


SESSION I: Sunday, July 6 • 10:30 a.m.-Noon 
SESSION II: Sunday, July 6 • 2-3:30 p.m. 
Zeitels and Hillman of the Harvard Medical School and Massachusetts General Hospital Voice Center share with you some of the amazing cutting edge research happening today and how it is being used to treat singers.
---
Master Class
Lunch with Andrew Lippa - Sponsored by Hal Leonard

Monday, July 7 • 12:15-1:30 p.m.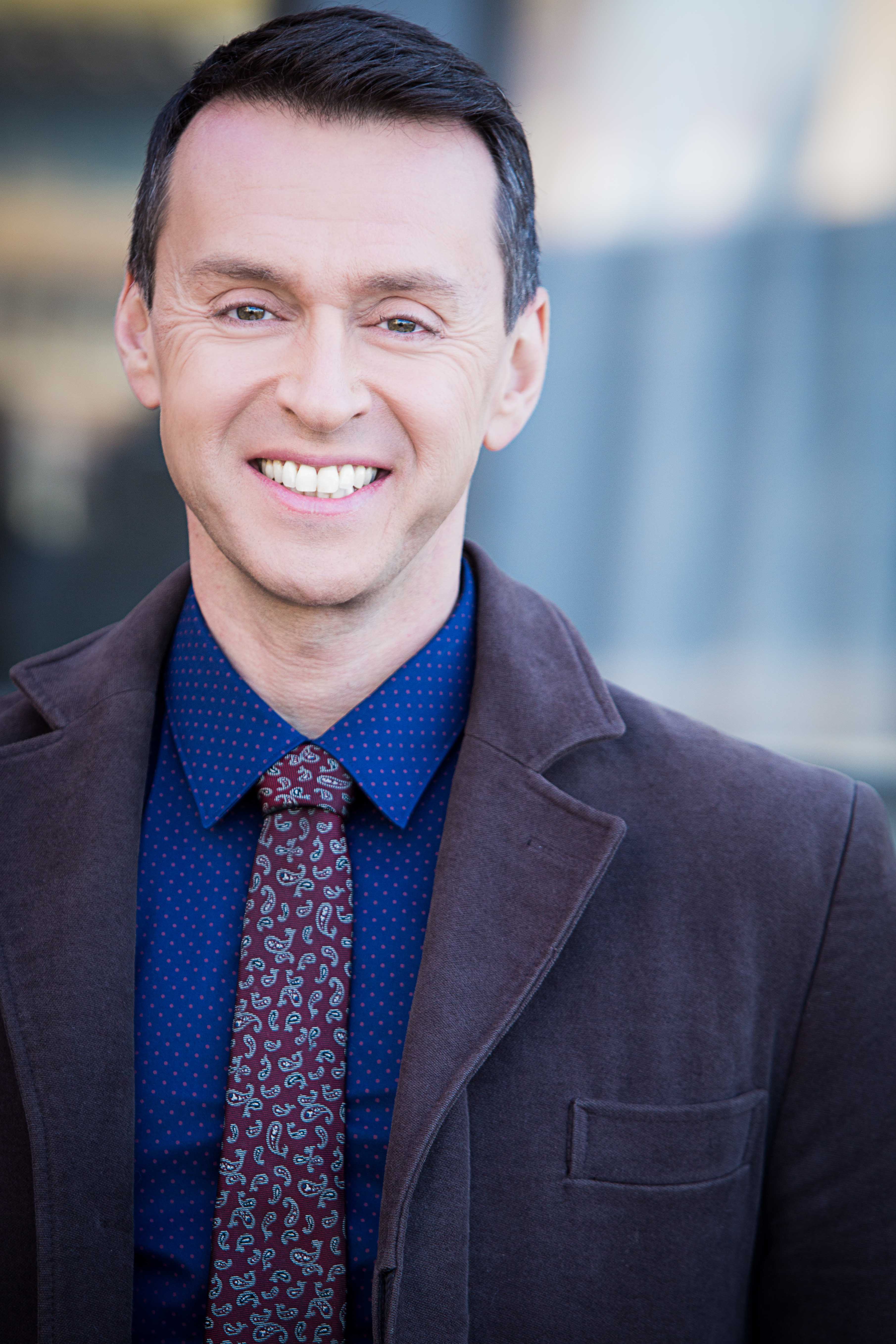 Grab your lunch and join Emmy winner and Tony and Grammy nominee Andrew Lippa for a lunchtime master class where he coaches singers on his songs. Lippa is currently receiving critical acclaim for his oratorio I am Harvey Milk which he composed and in which he also is singing the role of Harvey Milk.
---
Monday, July 7 • 10:30 a.m.-Noon



Continuing this popular series at NATS conferences, our panel will hear pop/rock music theater auditions from a variety of singers and offer their immediate and complete feedback on their success in the audition.
---

Monday, July 7 • 2-3:30 p.m.

One of the country's leading collaborative artists and teachers of the art of collaboration between singer and pianist, Margo Garrett will work with three singers in this master class. Garrett teaches at Juilliard as well as numerous summer programs around the country.
---

♦ MASTER CLASS – Tuesday, July 8 • 10:30 a.m.-Noon 
♦ LECTURE and Q&A – Tuesday, July 8 • 2-3:30 p.m.  
Renowned baritone Thomas Hampson will join attendees at the 53rd NATS National Conference in Boston July 5-9, 2014, as the featured performer, in addition to teaching a master class and speaking during the week. Praised by the New York Times for his "ceaseless curiosity," Hampson enjoys a singular international career as an opera singer, recording artist, and "ambassador of song," maintaining an active interest in research, education, musical outreach and technology. He has performed in the world's most important concert halls and opera houses with many renowned singers, pianists, conductors, and orchestras. Recently honored as a Metropolitan Opera Guild "Met Mastersinger," he is one of the most respected, innovative, and sought-after soloists performing today.   
Breakout Sessions
July 6, 7, 8 • 7-8 a.m.



Pilates for Singers with Penny Crochiere
Sunday, July 6 • 9-10 a.m.
Sunday, July 6 • 5:30-6:30 p.m.
Monday, July 7 • 9-10 a.m.
Monday, July 7 • 4-5 p.m.
Tuesday, July 8 • 9-10 a.m.
Tuesday, July 8 • 4-5 p.m.
Publisher Showcase Sessions
Publisher Showcases are either 30-minute or 45-minute presentations by publishers and companies who wish to introduce attendees to their newest publications, products, or services.  This will be an opportunity for you to get to know more about a specific product or publication you are interested in and saw in the exhibition hall.
Sunday, July 6
8-8:45 a.m. - Authentic Bel Canto
12:10-12:55 p.m. - New Materials from Inside View Press
1:10-1:55 p.m. - Broadway Stars Sing Sondheim, presented by Hal Leonard
Monday, July 7

8-8:45 a.m. - The Life of a Singing Road Warrior (DCINY)
1:15-2 p.m. - A Taste of Estill Voice Training™
5:30-6:15 p.m. - MusicalTheaterSongs.com - The Right Song, Right Now
Tuesday, July 8
8-8:45 a.m. - Raise Your Body IQ: It Takes Your Whole Body to Support Your Whole Voice
12:10-12:55 p.m. -  Resonance - A Comprehensive Voice Series: An Inside Look, presented by The Royal Conservatory
1:10-1:55 p.m. - Discover Music Together Family Classes
5-5:45 p.m. - Sing with the Best
Poster Paper Sessions 
NATS Members and friends will present their topics each day during the conference.  Attendees will be able to visit each table and chat with paper presenters during the lunch break from 12–2 p.m.
POSTER PAPERS SESSION 1 - Sunday, July 6
Poster Title: Separate Register Development as a Means of Unifying the Female Middle Voice
Presenter: Jessica E. Hann
Synopsis: The purpose of this study was to observe if separate register development, as a means of unifying the female middle voice, affected glottal closure. The hypothesis suggested that separate register development would enhance glottal closure in the female middle voice as the singer invited more chest register, or thyroarytenoid-dominant production, into the balance. Results in this pilot study showed some relationship between the use of dual registration exercises and a more consistent or increased glottal closure.
---
Poster Title: Danish Song: An Introduction to Repertoire and Diction
Presenter: Anna C. Hersey
Synopsis: The song repertoire of the tiny nation of Denmark is rarely heard outside of Scandinavia.  This poster aims to inform listeners on Danish art songs and composers as a starting point for exploration of this repertoire.  Linguistic elements and diction considerations unique to the Danish language will also be addressed, particularly as they relate to current performance practice.
---
Poster Title: Poulenc's Cycles for Bernac: Understanding the Baryton Martin Through an Analysis of Six Song Cycles
Presenter: Matthew Hoch
Synopsis: When one examines the 41 songs that comprise Poulenc's six cycles written for Pierre Bernac, patterns emerge which serve as an invaluable looking glass into Bernac's voice and Poulenc's compositional process when setting French poetry with the singer's voice specifically in mind. The idiosyncrasies that emerge offer us insight not only into Bernac's voice in particular, but also the general idiomatic style of the baryton-Martin, a distinctly French approach to male vocal performance.  In addition to discussing Poulenc's compositional style and Bernac's voice, this study also provides a brief overview of the baryton-Martin and Bernac's position within the lineage of French male singers who are part of that tradition.
---
Poster Title: A Comparison Study of Solfège Systems for Music Learners
Presenter: Jou-Lu Hung
Synopsis: This is a comparison study on the effectiveness of solfège systems for music learners. This study investigates the influence of diatonic and chromatic complexity on sight-singing pitch accuracy for music students who have trained in either the fixed-do or movable-do solfège systems. The results of this study shed light on the pros and cons of these solfège systems and can be used to guide music educators in their choice of sight-singing methods.
---
Poster Title: Daily Voice Use by Collegiate Singers
Presenter: Jorie Moss
Synopsis: This paper investigated daily voice use in undergraduate and graduate singers, specifically comparing the use of vibrato vs. straight tone technique and the effect these techniques have on vocal stamina. Subjects were asked to complete a written survey, and a subsection were also asked to wear a voice dosimeter during a choral rehearsal or voice lesson to provide voice use data. It was determined that the high levels of fundamental frequency and phonation cycles indicated a high expectation on collegiate students to perform at an advanced and potentially tiring level.

---
Poster Title: Building Better Diction, Breath Management and Legato through Stronger Consonants
Presenter: Timothy Schmidt
Synopsis: A methodical approach to building consonant strength and clarity without sacrificing legato, breath control, or overall resonance.
---
Poster Title: Perceptual and Acoustical Assessment of Trained versus Non-Trained Singers
Presenter: Lori Sen
Synopsis:  Have you ever wondered the possible effects of vocal training on certain measurable singing qualities?  This study was designed to investigate some perceptual and acoustical differences between singers and non-singers and to determine the effects of vocal training on breathing, pitch-matching, and singing.

---
Poster Title: How to Deliver Pre-College Music Theory through Text: What Colleges Really Want
Presenter: Janet Soller & Karen Wallace
Synopsis: The authors' poster provides information from college music deans about music theory preparedness of incoming freshmen, especially vocal students. It also explains what music colleges want in terms of theory preparedness. The poster also provides a framework on how to teach basic theory skills through text.
---
Poster Title: Vibrato Rate and Extent: Comparing Listeners' Perceptions to Acoustic Measurements
Name: Jennifer Weiss
Synopsis:  Previous research has found that when trained listeners try to evaluate vocal vibrato, their subjective judgments are not supported by acoustic measurements.  This study asked trained listeners to evaluate vibrato rate and extent in a series of recordings, and compared their assessments to acoustic vibrato measurements.  This study then explored whether listeners' judgments of vibrato were affected by their judgments of vocal weight and color.
---
Poster Title: Sergius Kagen: Resurrecting his Songs
Presenter: Ann Marie Wilcox-Daehn
Synopsis: Author, editor, reviewer, pianist, and Julliard professor Sergius Kagen (1909-1964) is best known for his contributions to critical editions singers use daily, but lesser known for his compositions.  At this poster one may learn more about his songs which feature notable poets such as Emily Dickinson, James Joyce, Langston Hughes, and Carl Sandburg.
POSTER PAPERS SESSION 2 – Monday, July 7
Poster Title: Exceptional Students in the Voice Studio: Understanding and Training Students with Asperger's Syndrome
Presenter: Dr. Ann K. Cravero
Synopsis: An introduction to Autism Spectrum Disorders including a methodology for instructing voice lessons to high-functioning autistic students based on observation, studio voice instruction, interviews, and research.
---
Poster Title: Ernestine Schumann-Heink: A Contralto's Legacy
Presenter:  Holly Gardinier
Synopsis:  The Claremont Colleges Library announces the publication of a digital collection of music manuscripts once owned by the world-renowned contralto Ernestine Schumann-Heink (1861-1936).  The project received a major grant from Thomas Hampson's Hampsong Foundation to undertake the scanning of over 1,125 manuscripts of songs representing 638 European and American composers, including many works by women composers.  You are cordially invited to the premiere of "Ernestine Schumann-Heink: A Contralto's Legacy" at the poster session and at http://ccdl.libraries.claremont.edu/cdm/landingpage/collection/p15831coll6.
---
Poster Title: Voice Building Exercises Found in Handel's Oratorios for the Tenor Voice
Presenter: John Grau
Synopsis: G. F. Handel's oratorio output contains a wealth of voice building materials.  Looking at specific examples, we present a repertoire guide that will assist voice instructors in assigning an aria, which helps reinforce vocal exercises presented in the studio.  
---
Poster Title: The Ladies of Lyric and Song: Female Composers and Lyricists of the American Musical Theatre
Presenter: Erin Guinup
Synopsis:  Only a small percentage of women have found success writing for Broadway, but these trailblazing women have written a substantial catalog of musical theatre songs.  This presentation based on a theatrical program directed by Tony Award nominee Patti Cohenour explores hurdles female composers have faced and will include a repertoire list of great musical theatre songs by women.
---
Poster Title: VoiceTracks: Measuring Student Outcomes over Time
Presenters:  J. Arden Hopkin; Diane Reich; Michael C. Johnson
Synopsis: The software program VoiceTracks, created at Brigham Young University for the Vocal Division of the BYU School of Music, helps track student progress over the duration ofa student's study by recording jury scores and comments, tallying grades and scores, and recording the cumulative repertoire of the student.  It also records in graph form the student's progress over time, helping teachers and administrators to catch problems early on in the training. The presentation will demonstrate the various capabilities of this program to aid in tracking student progress over time.
---
Poster Title: The Effect of Technology in the Assessment of Singer Training in a University Studio: A Pilot Study
Presenter: Karl Paoletti Jr.
Synopsis: The purpose of this study is to develop a well-structured assessment program of students' performance technique and musical skill development during a semester of applied voice lessons.  While there are other studies of the benefits of using biofeedback in singer training, this study will focus on the benefits of using spectrographic data as a tool for quantifying student success and teacher effectiveness.
---
Poster Title: The Effect of Voice Therapy on College Voice Majors: A Pilot Study (An Ounce of Prevention is Worth a Pound of Cure)
Presenter: Karl Paoletti Jr.
Synopsis: Many young singers report to their applied voice teachers that they suffer from symptoms of vocal hoarseness, chronic fatigue and insomnia during periods of high voice usage, often leading to poor vocal quality.  Many colleges and universities have a communication sciences and disorders department offering voice therapy to college students.  The purpose of this study is to examine the effects and possible benefits of voice therapy during a vocal music major's typical semester.
---
Poster Title: Short-Term Study of Multiple Contemporary Commercial Music (CCM) Singing Styles to Teach "Meta-Singing" Concepts to Beginning Voice Students
Presenter: Louise Pinkerton
Synopsis: "Meta-singing" concepts are fundamental skills related to singing that transcend genre and musical style, such as breathing, posture, resonance, and interpretation.  Using strongly contrasting musical styles in short-term learning units, beginning singers experience and conceptualize different aspects of vocal technique and then apply the new ideas to their own singing. This poster presents examples from a two-semester class lesson curriculum that uses case-based learning units on multiple singing styles to introduce and reinforce meta-singing concepts and skills.
---
Poster Title: Collegiate Voice Assessments: What They Are, How To Do Them, and Why They Matter
Presenter: Kathy Kessler Price
Synopsis: What are voice assessments, and why are they an important dimension to a university/conservatory voice program? This presentation examines the process of gaining institutional approval, establishing a protocol, and analyzing pre- and post-voice assessments of incoming students (freshmen, transfers, first-year graduate students), both as they enter and complete their programs. It also opens a discussion of how we "measure" our students' progress through information derived from both traditional voice lesson strategies and technologies from a university voice lab.
---
Poster Title: Engaging Modernity through Song: Berlin Cabaret during the Weimar Republic
Presenter: Jonathon Struve
Synopsis: Composer Friedrich Hollaender contributed an enormous number of songs for Berlin cabaret theatres during the turbulent Weimar period between 1919 and 1933.  These cabaret songs and their texts resonated with audiences because of their timely and entertaining references to particular events, people, places, and aspects of popular culture through satire, humor, and critique.  This study explores these references and how this fascinating body of music and text can inform our contemporary understanding of Weimar Germany and how intellectuals, artists, and audiences responded to their society and culture.
---
Poster Title: Hormones and the Female Voice: An Exploration of the Female Hormonal Cycle from Puberty to Menopause, and How it Affects the Vocal Apparatus
Presenter: Patricia Vigil
Synopsis:  Dealing with vocal issues brought on by hormonal fluctuations can be extremely frustrating for the female singer; the best weapon of defense against its unpredictability is information.  Unfortunately, data regarding this subject is not covered in any detail in most standard vocal pedagogy books.   This paper will provide an overview of the female hormonal cycle throughout a woman's life and its effects on the singing voice.
---
Poster Title: Body Singing:  Toys for Singing Teachers
Presenter: Pat H. Wilson
Synopsis:  Singing teachers often use devices as they work to assist singers to produce better tone with greater efficiency from a released and well-aligned body. This paper describes and illustrates a select list of nine common devices ("toys"). As well as explaining ways in which each device may be employed, there is a referenced "Why it works" section which relates the practical applications of each toy to principles of vocal pedagogy. 
POSTER PAPERS SESSION 3 – Tuesday, July 8 
Poster Title: Teaching Singers to Be Strategic and Self-Directed Learners: A Social Cognitive Approach to Vocal Practice Pedagogy
Presenter: Amber Sudduth Bone 
Synopsis: Along with their technical proficiency, expert singers have developed an extremely effective practice process through honing their ability to identify and remediate vocal issues strategically.  An extensive body of research on music practice indicates (1) that it is possible to teach the components of strategic learning explicitly from an early stage of musicianship development; and (2) that a teacher's choice of instructional methods and assessments has a profound influence on students' beliefs about the nature of knowledge, their ability to think critically, and their competence at transferring concepts from the studio to their independent work and performance. This presentation will integrate theories derived from research findings in cognitive psychology and music education with the voice science knowledge base about optimal singing function and skill acquisition to present a pedagogical model designed to foster student self-efficacy in the practice room.
---
Poster Title: Formant Tuning in Baritone Voce Mista
Presenter: Marquese S. Carter
Synopsis: What strategies do song interpreters use achieve voix mixte as a vocal affect? This poster presentation attempts to answer this question from an acoustical point of view using VoceVista and an expert panel to determine formant tuning strategies.
---
Poster title: Practice Partners
Presenter: Blaine Hendsbee  
Synopsis: Teachers want their students to succeed, and it is our responsibility to do everything we can to help them learn, develop, and flourish while under our guidance and care. The "Practice Partner" program links together freshmen and upper-level voice students in an effort to ease new students into the demands and expectations of advanced university vocal training. This innovative program provides advanced students with additional mentorship by their own "master teacher" at their partners' lessons and helps guide, inform, and introduce various pedagogical approaches and practice strategies to upper-level students while greatly aiding freshman student retention. 
---
Poster Title: Development of the Verdi Baritone
Presenter: Nathan Krueger
Synopsis: The development of the Verdi baritone can be traced through both the singers that were performing the roles and the roles themselves. This poster presentation identifies the singers and the opera roles that were integral in the development of the dramatic baritone and provides information on the origin of what we now refer to as the Verdi baritone. 
---
Poster Title: A Stylistic Survey of the Voices of Disney Princesses
Presenter: Linda Lister
Synopsis: The voices of Disney's princesses have changed through time, from classically trained singers (Snow White, Adriana Caselotti; Sleeping Beauty/Metropolitan Opera Manon, Mary Costa) to Broadway belters (Pocahontas, Judy Kuhn) and pop stars (Rapunzel, Mandy Moore). This paper explores the voices of all the Disney princesses, including comparisons of vocal timbre and range as well as stylistic and musical characterization. The survey also examines the specific songs which define the characters and discusses their suitability of the repertoire for young singers.
---
Poster Title: Perspectives On a capella
Presenter: Donald St. Jean
Synopsis: This study seeks to establish an understanding of the role that contemporary popular a cappella ensemble singing plays in the development of the vocal and musical skills of undergraduate students.  That understanding is based on the perceptions of students, recent graduates with three to five years' experience teaching music, and faculty directors associated with four-year colleges and universities within the geographical region of the ACDA Eastern Division. This investigation explores the following questions: In what ways is a cappella ensemble singing perceived to contribute to the vocal/music development of undergraduate students?  Are there measurable differences in the perceived benefits of traditional and contemporary genres of a cappella choral singing between undergraduate students and faculty directors?
---
Poster Title
: Testing a New Method in Voice Dosimetry Utilizing an Unfiltered Accelerometer Signal:  Protocols and Preliminary Data
Presenter: Matthew Schloneger
Synopsis: The purpose of this study was to examine the effectiveness of a new budget-friendly method for voice dosimetry using an unfiltered accelerometer signal.  The method incorporated the simultaneous ambulatory acquisition of vocal dose and voice quality measures such as long-term average spectrum (LTAS), alpha ratio, shimmer, jitter, and harmonic-to-noise ratio so that these measures could be directly compared for the same voicing period.  Acquired data could be helpful in developing a greater understanding of voice use among singers and why certain individuals might experience more decline in vocal function than others with a similar vocal dose.
---
Poster Title: Considerations and Repertoire for the Changing Female Adolescent Voice
Presenter: Catherine Tlusty
Synopsis: As voice professionals, it is imperative that we encourage young girls to sing throughout their vocal development with healthy vocal function. The surge of young pop stars and young singers' accessibility to them via technology and social media require our attention. This presentation will provide the essential details of the growth and changes of the vocal structure during the female.