Composers and Cocktails with the Cincinnati Song Initiative – Live Stream Session
Friday, June 26 • 5:00 p.m. to 6:00 p.m.
Join Samuel Martin for a conversation with Kurt Erickson, winner of the 2020 NATS Art Song Composition Award. Yes, there will be a signature cocktail!
About Samuel Martin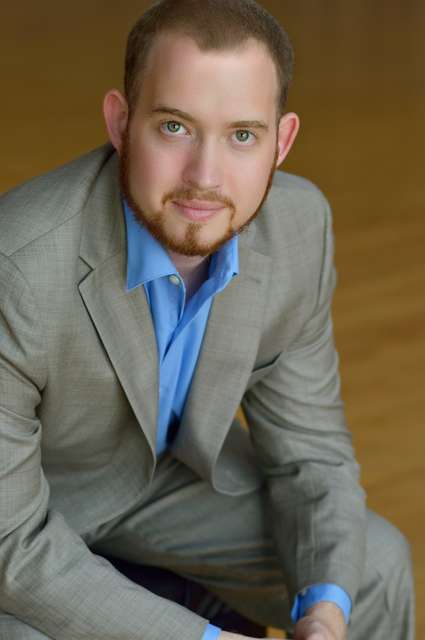 Pianist Samuel Martin is a dynamic artist in demand as a partner for recital, chamber, choral, orchestral, opera, and musical theater performances. A Presser Scholar, and the recipient of numerous other musical honors, his stylistic versatility has resulted in concert appearances both nationally and internationally.
2019-2020 brings numerous projects and performances, notably several music directing positions with HGOco (Houston) and the Vocal Audition Advantage (Hartford). He will appear as a guest artist with Cincinnati Song Initiative at Ithaca College in a week-long festival celebrating American art song, with a special focus on the vocal works of John Musto. In the recent past, Martin has served on the musical coaching staffs of Opera in the Heights (Houston), Cincinnati Chamber Opera, the International Performing Arts Institute (Bavaria, Germany), the Opera Company of Middlebury, and the CCM Summer Opera Studio (Cincinnati).
A strong proponent of new music, Martin has been directly involved in the premieres of works by numerous composers, including Sally Lamb McCune, Matthew Recio, R. Aaron Walters, Josh Oxford, and Christopher A. Sforza.  In the realm of theater, he has served as music director for the premieres of two new musicals: Beautiful Dreamer: The Stephen Foster Musical by David Newman, and The Teddy Bear Awards by Peter Schmidt.  Additionally, he had the distinct pleasure of serving as rehearsal and performance pianist for the world premiere of Dana Wilson's opera The Wolf By the Ears.
A native of New York, Martin holds degrees from the University of Cincinnati's College-Conservatory of Music and Ithaca College. He has continued his training as a Fellow at the Fall Island Vocal Arts Seminar, an intensive program focused on the interpretation and performance of contemporary American art song, led by master teachers and performers Stephanie Blythe and Alan Louis Smith. Currently, Martin serves on the music staff of Rice University's Shepherd School of Music, where he can be seen in numerous song recitals with graduate-level singers throughout the academic year.
About Kurt Erickson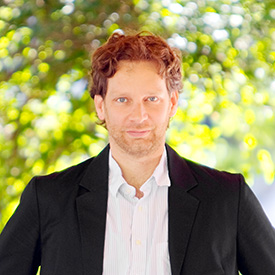 Kurt Erickson is currently serving as composer-in-residence with San Francisco performing arts organization LIEDER ALIVE!, writing and premiering new commissioned works for guest artist recitals on their subscription concert series. His Here, Bullet song set received First Prize in the 2020 NATS Art Song competition and has been premiered by some 25 + singers across the globe. Noteworthy premieres and commissions include: choral works premiered by the San Francisco Girls Chorus at Davies Symphony Hall, performances of his song set Chicago Songs performed across the US, premiere performances and radio interviews at the American Guild of Organists National Convention, as well as a new commissioned work for soprano and orchestra to celebrate the 50th Anniversary of the Berkeley Community Chorus & Orchestra.
Erickson's association with the late countertenor Brian Asawa led to premiere performances in Los Angeles, San Francisco, Long Beach, and Seattle with critical acclaim in The Huffington Post and San Francisco Classical Voice. Erickson has worked extensively with San Francisco Opera Ballet Master Lawrence Pech on a number of dance commission projects. 
While in his twenties, Mr. Erickson served a unique 1999-2000 sacred music composer residency at San Francisco's Grace Cathedral, St. Mary the Virgin, and Berkeley's St. Mark's. Shortly thereafter, he served as the composer-in-residence at The National Shrine of Saint Francis of Assisi from 2001-2003, writing music for their professional choral ensemble Schola Cantorum; a recording of Mr. Erickson's choral works by this outstanding vocal group garnered considerable critical acclaim. 
A new music advocate, Mr. Erickson directs the Neue Lieder Commissioning Program - a biennial project that commissions prominent composers from the US and internationally for premiere performances on the LIEDER ALIVE! concert series. Mr. Erickson frequently serves as a guest composer and speaker at colleges and universities across the country. He is a frequent performer with his wife, acclaimed soprano Heidi Moss Erickson.