The World of Cabaret with David Sabella and Sue Matsuki
Friday, June 26 • 9:00 p.m.
Presenters: David Sabella and Sue Matsuki


Join David and Sue, authors of So You Want to Sing Cabaret, as they take us on an adventure into the world of cabaret with a host of special guests.
About David Sabella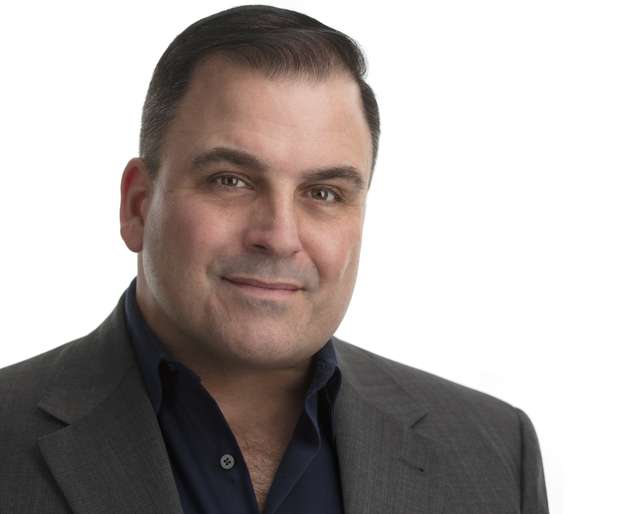 David Sabella is internationally recognized as a master teacher in music theater and contemporary commercial music voice techniques. He served as a two-term president of the New York Singing Teachers' Association (NYSTA) and as an executive director of the Broadway Theatre Project. He has also served on the music theater voice faculties at Montclair State University and Fordham University, as well as NYU's Tisch School of the Arts, CAP21 Studio, the New School's Mannes Prep precollege program, Purchase College, and SUNY at New Paltz. Additionally, Sabella has been a faculty member and workshop presenter at the Voice Foundation's annual symposium and has conducted masterclasses, faculty training workshops, and music theater pedagogy seminars throughout the contiguous United States, Alaska, and South America. Sabella is a member of the National Association of Teachers of Singing (NATS) and presented a master class titled "Beyond Belt: Acoustics and Mechanics of the Contemporary Commercial Belt" at the 2012 NATS National Conference in Orlando. He has been awarded NYSTA's Distinguished Voice Professional Certificate, and is known as a singing voice specialist, working in tandem with several New York physicians and speech-language pathologists who specialize in care of the professional voice. Sabella was featured in So You Want to Sing CCM as one of twelve international pedagogues to have put forth a modern vocal technique for teaching contemporary commercial music. Sabella is the owner and editor in chief of CabaretHotspot.com, an online magazine and educational resource dedicated to the art and craft of cabaret and small venue performance. He is also a reviewer for BistroAwards.com.
About Sue Matsuki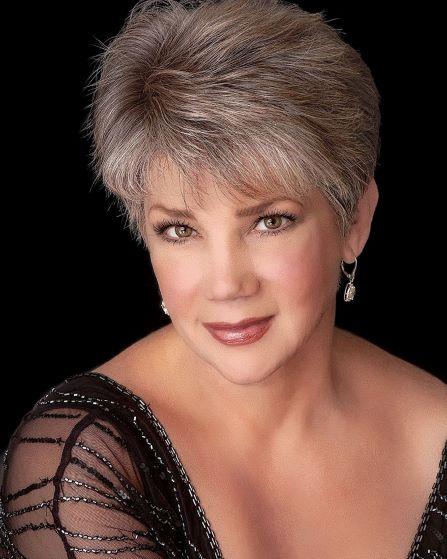 Sue Matsuki's most cherished awards come from winning the 2020 Bistro Award for Outstanding Collaboration celebrating her 25th year of working with Music Director, Gregory Toroian; getting her poster up on Don't Tell Mama's "Wall of Fame" for her show How's That for Openers? celebrating the 33rd Anniversary of singing at the club and being selected personally by the late Julie Wilson as the very first 2004 Julie Wilson Award Recipient, given by the Mabel Mercer Foundation.
Matsuki is an 11-time MAC Award Nominee and a 3-time Winner (in seven different categories) as follows: 2002 MAC Award Winner for Female Jazz/Pop/R&B Vocalist; 2002 Nominee for Best Female Recording for her first Jazz CD, A New Take; 2004 Nominee for Duo/Group (with Marcus Simeone); 2006 MAC Award Winner for Special Productions for her sold out 7 week run of 10 Years in the Making with her Musical Director Gregory Toroian; 2007 & 2010 Nominee for Female Vocalist; 2008, 2011 & 2012 Nominee for Duo/Group (with Edd Clark); the 2008 MAC Award Winner for Specialty Song ("One Stop Shopping" by Page/Matsuki/Toroian); and the 2020 Nominee for Major Female Vocalist.
This Jazz/Cabaret/Comedy veteran has played every NYC Cabaret room including: Feinstein's at the Regency, Feinstein's 54 Below, The Metropolitan Room, Arci's Place, Town Hall, Don't Tell Mama, Pangea, The Algonquin, The Beach Café, The Laurie Beechman Theater, 88's, and has even played Carnegie Hall along with several legendary Jazz Clubs including: The Village Gate, Birdland, The Iridium and Sweet Rhythm. She has performed in Alaska, Los Angeles, Connecticut, Florida, New Jersey, Nyack, Maine, Fire Island, Florida, Providence and Las Vegas!
Her jazz CD, A New Take, was nominated for the 2002 MAC Award for Best Female Recording and her Christmas CD, Sue & Edds FABULOUS Christmas both receive air play across the country and internationally. She is also featured on folk singing legend Christine Lavin's original music Christmas compilation, Just One Angel with a song that she co-wrote with Paul Stephan called "Christmas Angel".
Matsuki was a Super and "Diva Double" at the Metropolitan Opera where she has been featured in Moses und Aaron; Tristan und Isolde; Norma; and Il Travatore.
She is the co-author, along with David Sabella, of So You Want To Sing Cabaret (Rowman & Littlefield, May 2020). Sue is the Managing Partner, Co-Editor, Reviewer and a Columnist (Sue's Views) for an on-line entertainment magazine: www.Cabaret Hotspot.com. She was formerly a contributing columnist on Cabaret Hotspot and on Nightlife Exchange. She taught Cabaret classes at: The Ridgefield Theater Barn and UCONN in CT, MAC-to-School and Cabaret Hotspot in NY and for the Canadian School of Performing Arts. She has served as Treasurer on the Board of Directors for MAC (Manhattan Association of Cabarets and Clubs). She, along with Gregory Toroian, now host a monthly Jazz Brunch Open Mic at Pangea.