NATS 2021 Summer Workshop
Featured Presenters
The workshop will also include the Mentored Teaching Experience, a developmental opportunity available for registered participants, with master teachers.
 Natalie Douglas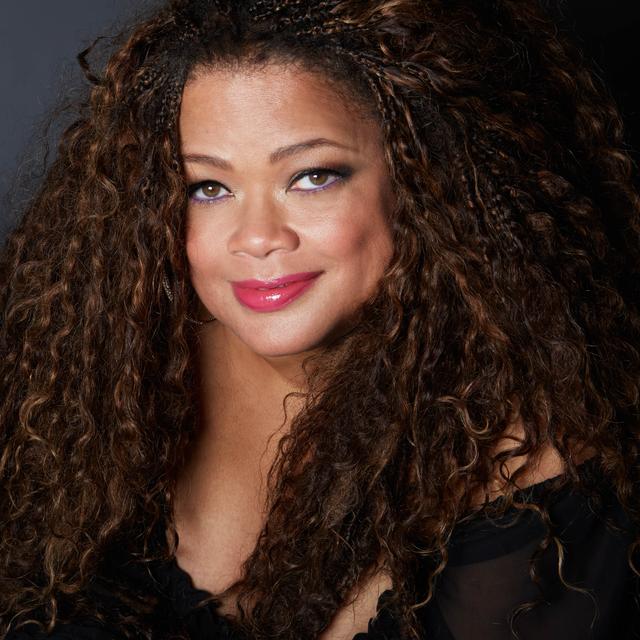 TOPIC: Amplifying BIPOC Voices in American Song
Internationally acclaimed vocalist Natalie Douglas has been honored with twelve MAC (Manhattan Association of Cabarets and Clubs) Awards, two Nightlife Awards, two Backstage Bistro Awards, and a Broadway World Cabaret Best Vocalist Award. The Times (UK) says Natalie Douglas is "a true force of nature" and "in a league of her own," and she has been called "simply everything" by the New York Daily News.

This nightclub diva's portrait has joined the illustrious collection of legendary musicians on Birdland's Wall of Fame. Her ongoing residency there is the award-winning Tributes, an SRO monthly series celebrating a different artist each month. Recent tributes have included Nina Simone, Elvis Presley, Shirley Bassey, Ella Fitzgerald, Sammy Davis, Jr., and Cher, with upcoming concerts celebrating Nat "King" Cole, Barbra Streisand, Roberta Flack, Nancy Wilson, Joni Mitchell, and more.

Ms. Douglas has played Carnegie Hall, the Kennedy Center, both the Rose Theater and the Appel Room at Jazz at Lincoln Center, and Cafe Carlyle, among other performing arts centers and clubs across the country. She is also a London favorite, playing at the Crazy Coqs and the Pheasantry cabarets, earning two five-star reviews from The
Times (UK). She has appeared across Europe and South America with To Nina . . . , her Dr. Nina Simone tribute.

Natalie Douglas is much sought after in her role as a master teacher with the Eugene O'Neill Cabaret Conference, The St. Louis Cabaret Festival & the Mabel Mercer Foundation (MMF), coaching everything from vocal interpretation to diversity performance workshops to musical history. As a performer she has been awarded both the Margaret Whiting and Donald F. Smith Awards by MMF, while also appearing in over thirty MMF Cabaret Conventions in New York, London, Chicago, Philadelphia, San Francisco, the Hamptons, and Palm Springs.

Ms. Douglas's critically acclaimed third album, Human Heart, has won multiple awards. She also has two other CDs, To Nina . . . Live at Birdland and Not That Different. She is a great favorite of broadcasters, and her music is often featured on NPR, Sirius XM, and BBC Radio London.

With a bachelor's degree from USC in psychology, theater, and women's studies, Ms. Douglas also holds a master's degree from UCLA in psychology and theater. 
Sequina DuBose
TOPIC: Arias from Select 21st-Century Hybrid Works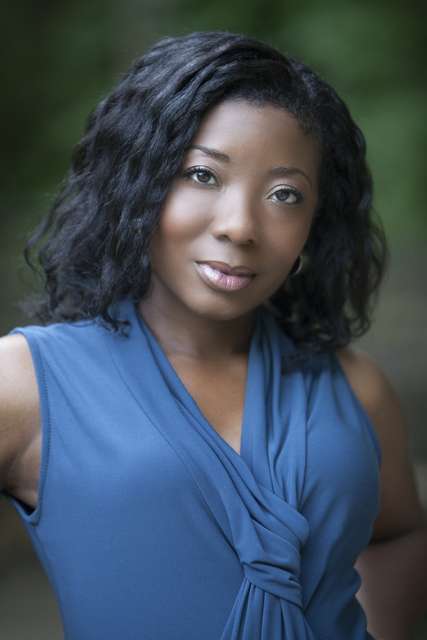 Dr. Sequina DuBose has performed as a soloist and ensemble member with Kathleen Battle in Underground Railroad: A Spiritual Journey at The Metropolitan Opera House, and The John F. Kennedy Center.  She appeared as a soloist in national tours with trumpeter Wynton Marsalis and the Jazz at Lincoln Center Orchestra performing Marsalis' works All Rise and Abyssinian Mass. Dr. DuBose debuted at Carnegie Hall as a soloist with classical piano duo The Altino Brothers in a concert entitled "Beyond Boundaries," and regularly tours with the American Spiritual Ensemble throughout the U.S. and Spain. In 2019, she performed in several premieres including as Philomena in the world premiere performance of Nightingale and The Tower with Ojai Youth Opera, and in Pulitzer Prize-winning composer David Lang's premiere piece The Mile-Long Opera. Among other regional, national, and international venues, Dr. DuBose has enjoyed appearances with Opera Carolina, Michigan Opera Theater, Lyric Opera of Chicago, and Royal Danish Opera. Outside the performance realm, she serves as a founding member and board member for African-American-led theatre company, ArtsCentric, and as Vice-President of the board for The International Florence Price Festival. She is a graduate of Morgan State University (B.A., Music), George Mason University (M.M. Voice Performance), Manhattan School of Music (Artist Certificate, Vocal Performance), and the University of Maryland College Park (D.M.A., Vocal Pedagogy). Dr. DuBose currently serves as Assistant Professor of Classical and Contemporary Voice, and Coordinator of the Musical Theater Certificate program at the University of North Carolina at Charlotte where her research focuses on performance practice and pedagogy for 21st-century hybrid vocal literature.  
 Nicole Leone
TOPIC: From Cloisters to the Salon: Revealing the Strong-Willed Women in 24 Italian Songs & Arias by Women Composers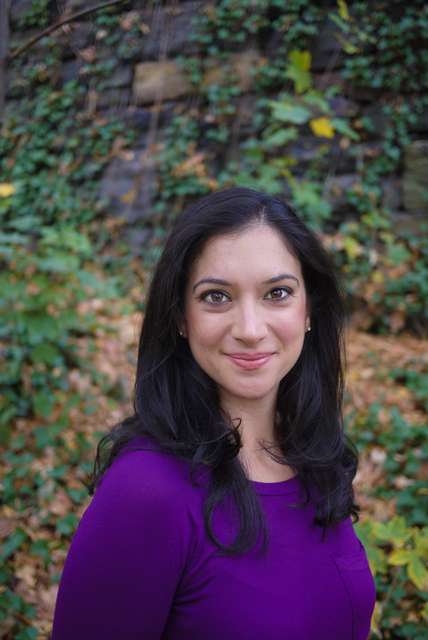 Nicole Leone is a co-founder of the woman composer advocacy project, A Modern Reveal, with Randi Marrazzo, which they began in 2018. A Modern Reveal recently published 24 Italian Songs and Arias by Women Composers in cooperation with Hildegard Publishing Company, featuring music by 14 composers from the Renaissance to the Romantic era. Nicole's passionate advocacy work with A Modern Reveal has included lecturing, hosting and performing in concerts, conducting research, and creating an extensive social media network that promotes works by women to a wide audience. Nicole is a fierce proponent of increasing awareness about women composers and making works by women part of the mainstream repertoire in performance and academic spaces.
As a soprano, Nicole has performed throughout New York City and Philadelphia, focusing on recital work that features contemporary works and music by women. Nicole earned a Bachelor of Arts degree in Economics from New York University and a Master of Music degree in Voice Performance from Temple University. She currently resides in New York City where she is a freelance musician and consultant.
Marilyn Lester
Topic: Exploring the Great African-American Songbook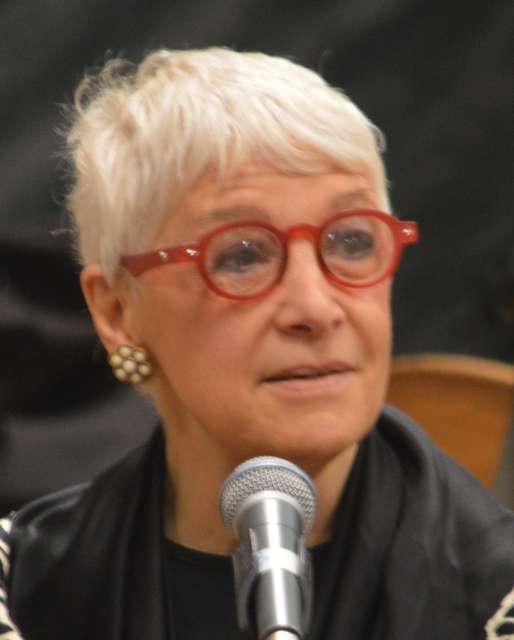 Marilyn Lester has worn a lot of hats in her career, most of which involve words. She is a critic/reviewer and writer on jazz, cabaret, popular music and theater. She's the associate editor of the newsletter of the American Popular Song Society and the editor of the Duke Ellington Society of New York newsletter. In that regard, she's an Ellington "expert," active in the international Duke Ellington Study Group. At the beginning of her career, Marilyn was an associate editor at McGraw-Hill, then becoming an independent contractor––a path that took her into feature writing, magazine editing, marketing, advertising, promotion and publicity and a few more odds and ends of wordsmithing, including co-authoring a few books. Another career track early on took her into theater–– playwriting, dramaturgy and creative consultancy. She worked with the late television pioneer Alvin Cooperman developing potential TV shows and also found her way to producing musical programs and theater. Marilyn is currently working on several theater projects and two films, which are in development.
Randi Marrazzo
TOPIC: From Cloisters to the Salon: Revealing the Strong-Willed Women in 24 Italian Songs & Arias by Women Composers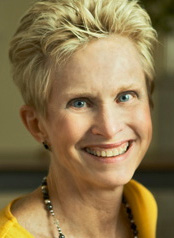 Randi Marrazzo enjoys a rich musical life as a voice teacher, both privately and at Temple University, and a researcher, after years of performing. With her interest in women composers beginning in the 80s, she began work with Sylvia Glickman, founder of Hildegard Publishing Company, and Martha Furman Schleifer, both editors of Women Composers: Music Through the Ages. With Hildegard's blessing, Randi gathered a collection of early Italian songs by women and used them frequently in her teaching. In 2018, she co-founded A Modern Reveal with Nicole Leone and they recently realized their goal in publishing 24 Italian Songs and Arias by Women Composers. In addition, Randi compiled songs at Hildegard and edited a series of art song books for the young singer entitled, The First Solos: Songs by Women Composers, in high, medium and low editions. With a continued passion in advocating for women composers of song, she and Nicole have built A Modern Reveal to stimulate regular performing of women's compositions.
Randi holds degrees in Music Education from the University of Delaware and a vocal performance Masters degree from Catholic University. She spent two years studying opera at The Curtis Institute of Music and gained recognition singing leading roles with the New York City Opera, Opera Company of Philadelphia, Mississippi Opera, OperaDelaware, Sarasota Opera, and Pennsylvania Opera Theater. As a recitalist, she offered versatile programs including biographical ones and while a co-founder of Lyric Fest, she passionately brought over 40 theme-based voice recitals with a variety of performers to a diverse audience. And always in singing, teaching, researching and program building, women's songs and stories have been an integral aspect of her work.
 Gisele Pires Mota
TOPIC: An Overview of Brazilian Art Song Repertoire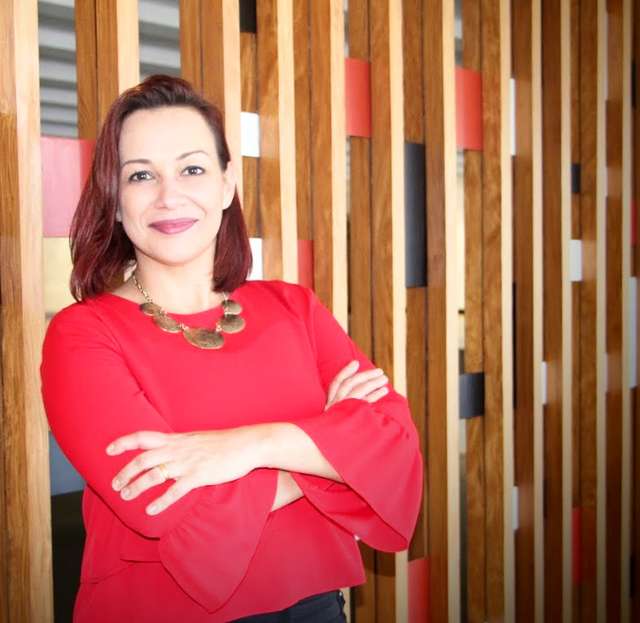 Gisele Pires Mota is a postdoctoral scholar in contemporary music at Universidade NOVA de Lisboa (Portugal). She holds a doctorate of musical arts in piano performance, accompaniment and chamber music from Florida State University. Pires Mota has studied and participated in master classes with Margot Garrett, Warren Jones, Simone Dinnerstein, Anastasiya Evsina, Luiz de Moura Castro, and Sergei Dukachev, among others.
In her chamber career, she has performed with instrumentalists and singers from Italy, Romania, Costa Rica, Russia, Korea, Japan, and the United States. Versatility is as one of her main characteristics, appearing as soloist, coach and co-répétiteur, as well as performing in several operas and theater productions.
In 2014, Pires Mota and tenor André Vidal released the album, "Luz e Névoa – Canções de Câmara de Alberto Nepomuceno" (Light and Fog – Art Songs by Alberto Nepomuceno). The album is the first record with only songs in Portuguese by the composer.
Mutsumi Moteki
TOPIC: Introduction to Japanese Art Songs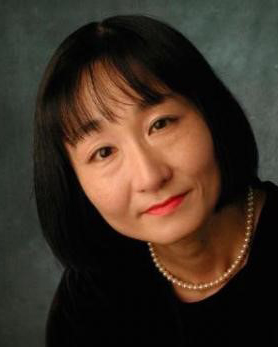 Dr. Mutsumi Moteki is currently Professor of Vocal Coaching and Berton Coffin Faculty Fellow, and serves as a co-chair of the voice area at the University of Colorado Boulder.  As a collaborative pianist she has appeared in many voice recitals in the U.S.A., Austria, Switzerland, Japan, Mexico, Macedonia, Sweden, Brazil, and Germany.
Known for her effective and unique vocal coaching style, which advocates beautiful legato singing as well as the fine details of diction and the interpretation of text and music, Dr. Moteki has given many master classes for singers and pianists in the U.S., Egypt, Brazil, Sweden, Taiwan, Korea, and Japan.  She was also one of the featured master class presenters at the NATS Summer Workshop in 2017.  Her other guest-teaching positions include a five-week residency at Hochschule für Musik "Hanns Eisler" in Berlin, Germany, a one-year appointment as a guest professor at Kobe College in Japan, and nine summers teaching at the University of Miami's Salzburg Summer Program in Austria.  In 2011 she presented a lecture titled "Becoming a Vocal Coach" at the International Collaborative Piano Literature Symposium at the Tainan National University of Arts in Taiwan.  She co-translated Martin Katz's book, The Complete Collaborator: the pianist as partner, into Japanese, and the Japanese edition was published in 2012.
A passionate promoter of art songs from Japan as well as from other East Asian countries, she presents these songs in lecture-recitals and workshops.  With Dr. Kumiko Shimizu of Delta State University, she co-created the Japanese Art Song Anthology, volumes 1 and 2, which are available from Classical Vocal Reprints. 
In 2020 Dr. Moteki presented in two virtual national conferences: a lecture-recital titled Reimagining "Ach ich fühl's" Ornamenting Mozart's Opera Arias with Jennifer Bird-Arvidsson, soprano, at the NATS (National Association of Teachers of Singing) National Conference in June: and a performance presentation of Songs of East Asia with Dr. JungWoo Kim, baritone, at the CMS (College Music Society) National Conference in October.  
 Kenneth Overton
TOPIC: Embedded in the Soil and Sung from the SOUL: The American Negro Spiritual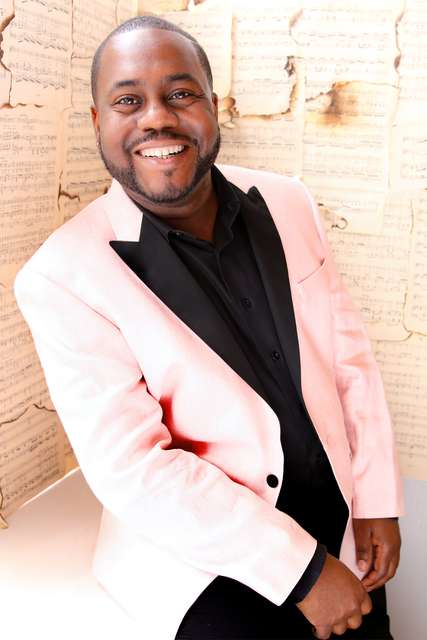 For his portrayal of Stephen Kumalo, in Kurt Weill's Lost in The Stars, Baritone Kenneth Overton was nominated for the 2019 St. Louis Theatre Circle Award for "Outstanding Performance in an Opera". Kenneth is enjoying singing leading roles at some of the world's great opera houses such as, San Francisco Opera, L'Opera de Montreal, Palacio Bellas Artes, New York City Opera, Deutsche Oper Berlin, and the Royal Danish Opera as well as many regional opera houses in the U.S. including Opera Memphis, Nashville Opera, Utah Festival Opera, Opera Carolina, Toledo Opera, Opera Idaho, and Opera Grand Rapids. Recent appearances include a debut performance a Naxos Label Recording with the Buffalo Philharmonic of Richard Danielpour's The Passion of Yeshua, and return engagements to the National Chorale at Lincoln Center for Handel's Messiah, Carnegie Hall with the New England Symphonic Ensemble for Vaughn Williams' Dona Nobis Pacem, and The Oregon Bach Festival for Mozart's Requiem, Bach Cantatas 190 and 56, Bach's Magnificat and Berlioz's Romeo et Juliet. Kenneth's 2019/2020 season began with a return to San Francisco Opera in Britten's Billy Budd and post pandemic will return to Opera Carolina to reprise his role as Civil Rights Leader, Ralph Abernathy in Douglas Tappin's opera, I Dream, and a debut with the Oregon Symphony's Renaissance Ensemble for the world premiere of An African American Requiem by Damien Geter, and a return to The Harlem Chamber Players as a soloist in Nathaniel Dett's "The Ordering of Moses". Kenneth is also the associate producer of the upcoming documentary, BLACK OPERA For more information www.KennethOverton.com and www.BlackOperaFilm.com 
 Marcía Porter
TOPIC: Sounds of the Soul: Art Songs of Black Women Composers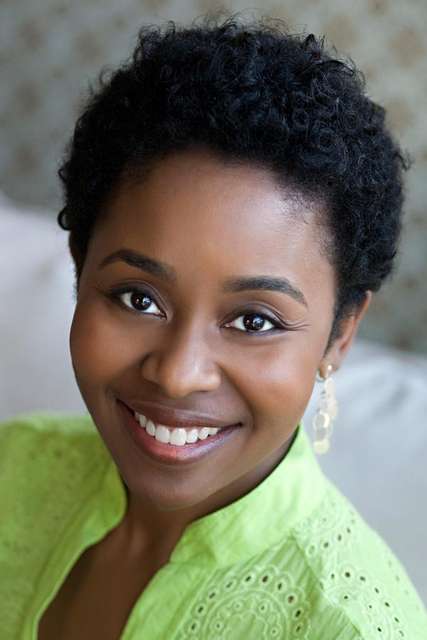 Award-winning soprano Marcía Porter made her New York solo recital debut in Weill Recital Hall at Carnegie Hall. An engaging performer, she has sung with various national and international orchestras and maintains an active recital schedule.
Porter received degrees from Northwestern University and the University of Michigan, where she studied with Shirley Verrett. Dr. Porter is a Professor of Voice at the Florida State University College of Music and teaches applied voice and graduate courses on Contemporary American and British vocal literature. Porter, a Fulbright scholar, served as a visiting Professor of Voice at Universidade de São Paulo where she co-caught a course on African American Spirituals and Brazilian art song literature.
Porter, a past NATS Artist Award winner and NATS Intern participant, has served as Southeastern Regional Governor and a national board member (2018-2022). She is an editorial advisor for Emergence, a publication of the National Association of Negro Musicians.
LeOui Janse van Rendsburg
TOPICS: An Introduction to Afrikaans Art Song and Afrikaans Diction Workshop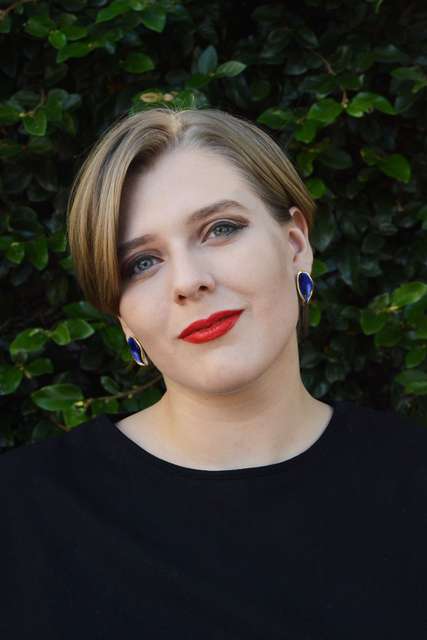 LeOui Rendsburg was born in Cape Town and grew up in Johannesburg, South Africa. 
She recently graduated from the Jacobs School of Music at Indiana University with a Postgraduate Performance Diploma in Vocal Performance summa cum laude, studying under Heidi Grant-Murphy. During this time she also studied and coached with Kevin Murphy and Gary Arvin.
Following her studies at IU, Rendsburg has been named as one of the 2019 SongFest Professional Fellows and participated in various master classes with, amongst others, Graham Johnson, Margot Garret, Lydia Brown and Alan Louis Smith. She was recently selected as a finalist in the 2019 International Voices of South Africa Opera Competition for both the Aria and the Lied prize.
In 2018, she performed the role of Gertrud in the IU Opera and Ballet Theater's production of Hansel and Gretel, conducted by Maestro Arthur Fagen and directed by Michael Shell. Rendsburg also performed the role of Euridice in Cape Town Opera's production of Monteverdi's L'Orfeo in which she worked with South African artists Jaco Bouwer and Erik Dippenaar to premiere the work in Africa. In 2015, Rendsburg played the role of Susanna in the University of Cape Town's production of Mozart's Le Nozze di Figaro, under the direction of Angelo Gobbato. 
Rendsburg's performances include scenes from the roles of Tatyana in Eugene Onegin, Lauretta in Gianni Schicchi and Marietta in Die Tote Stadt. She has also appeared in the Hermanus FynArts Festival as a soloist. In 2016, Rendsburg was selected as a soloist of the Western Cape Music Youth Festival where she performed with the Cape Town Philharmonic Orchestra. 
In 2015 she completed her BMus degree in Opera with honors at the University of Cape Town, studying under Virginia Davids and Kamal Khan, and receiving the Ralph Nussbaum Music Award, the Myra Chapman Scholarship, as well as the 2013 and 2014 class medals for Opera. Subsequently, she has also completed her MMus degree at the University of Cape Town. 
Rendsburg is an ardent performer of concert music and has a great love for art song. She performed a series of concerts in and around Cape Town on the theme of Heimat und Heimweh with her friend and colleague Bronwyn van Wieringen in 2017, Lilacs with Alice Clegg in 2018, and Landscapes with Peter Cartwright in 2019. 
LeOui is currently pursuing her PhD at the Royal Academy of Music in London. 
David Sabella
TOPICS: Amplifying BIPOC Voices in American Song and Exploring the Great African-American Songbook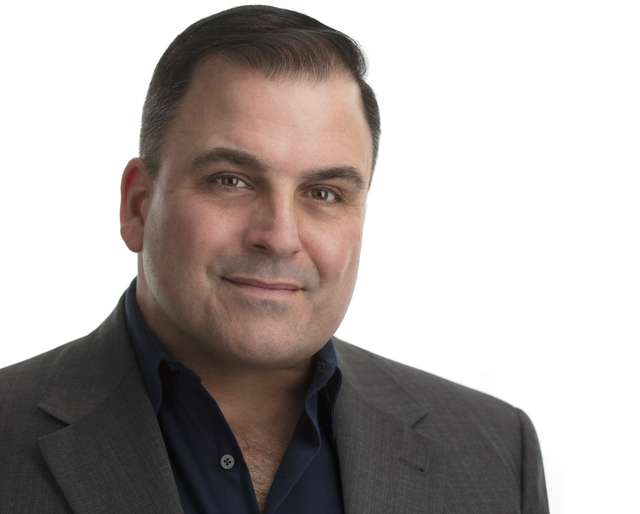 David Sabella has enjoyed a long and varied career in both live performance and academia. As a operatic countertenor, David won several prestigious voice competitions including The Luciano Pavarotti International Voice Competition, The Metropolitan Opera Eastern Regional Auditions, and The New York Oratorio Society Competition at Carnegie Hall. He starred in the title role of Giulio Cesare with Virginia Opera (recorded on Koch International Label), L' incoronazione di Poppea (Utah opera), and Die Fledermaus (Lincoln Center), and appeared numerous times at both Carnegie Hall and Lincoln Center as a principal soloist in such works as the Bach B-Minor Mass, Handel's Messiah, and Peter Schickele's comical Three Bargain-Counter Tenors. He also toured internationally with the now legendary La Gran Scena Opera Company, an all-male opera-parody ensemble which began its own performance life at the Ballroom cabaret theater in NYC.
On Broadway, he originated the starring role of "Mary Sunshine" in the 1996 revival of CHICAGO, with Bebe Neuwirth, Ann Reinking, and Joel Grey. He returned to the Broadway company, to appear with Melanie Griffith as Roxie Hart. And, continued to return, as needed for the Broadway and National Touring Companies, until 2006. He is also appeared in workshops of Kander and Ebb's last collaboration, The Visit, with both Angela Landsbury & Chita Rivera. Off-Broadway, David has performed leading roles in many productions including The Phillie Trilogy (for which he won an award for Outstanding Lead Actor in a Play, Fresh Fruit Festival 2017);  Jules – (the life of Julian Eltinge) Laurie Beechman Theater, October, 2012 & La Tea Theater 2014; Kiss and Make Up at the Lucile Lortel Theater, (New York International Fringe Festival); The Green Room (HBO Prods), as well as Hexed in The City, Foxy, Watch Your Step, So Long 174th Street (Musicals Tonight!), and O'Henry's Lovers (New York Musical Theater Festival).
As a voice-over artist he has worked on several network television cartoon series, including Peter Pan and the Pirates for FOX, and Teacher's Pet for Disney. His voice can also be heard on recording in a full length Giulio Cesare on Koch International Label; the soundtrack to the musical CHICAGO on RCA Victor; as well Foxy, Watch Your Step, A Special Place and Everybody's Getting Into The Act, (all Original Cast Recordings).
As an academic, David Sabella served as a two-term president of the New York Singing Teachers' Association (NYSTA - 2008-2014) and an executive director of the Broadway Theatre Project (2013 - 2015). He has served on the voice faculties at Montclair State University, Fordham University, NYU/CAP21, New School Mannes Prep precollege program, and two SUNY Colleges (Purchase and New Paltz). Additionally, Sabella has been a faculty member/workshop presenter at the Voice Foundation's annual symposium and has conducted masterclasses, faculty training workshops, and music theater pedagogy seminars throughout the contiguous United States, Alaska, and South America. 
Sabella is the author (along with Sue Matsuki) of  "So You Want to Sing Cabaret" (Rowman & Littlefield 2020), and is featured in "So You Want to Sing CCM" (R&L 2018)  as one of twelve international pedagogues to have put forth a modern vocal technique for teaching contemporary commercial music. 
Sabella is the owner and editor in chief of CabaretHotspot.com, an online magazine and educational resource dedicated to the art and craft of cabaret and small venue performance, as well as a performance reviewer for BistroAwards.com. 
 Kumiko Shimizu
TOPIC: Introduction to Japanese Art Songs
Kumiko Shimizu, professor of music and collaborative pianist at Delta State University, has played for several competitions (including National Association of Teachers of Singing, National Opera Association, District Metropolitan, and North American Saxophone Alliance Region 6 Undergraduate Classical Solo Competition) and has been invited to perform at the College Music Society Conferences (most recently in Belgium), Mid-South Flute Society Festival, Southeast Regional Tuba Euphonium Conference, and William Bennett Summer Flute Academy, among others.
At DSU, she has team-taught in the voice area by co-organizing several projects, such as Japanese Song Recital and Staged Art Song Recital. She has presented seminars and masterclasses in collaborative piano/vocal coaching at various venues, including at Sungkyul University in South Korea during the SU-DSU Piano Exchange Program in May 2017.
She co-edited with Dr. Mutsumi Moteki Japanese Art Song Anthology Volumes 1 & 2 (High Voice, Medium/Low Voice) published by Classical Vocal Reprints. She has received these awards: James Ronald Brothers Distinguished Achievement in Collaborative Piano Award (National Association of Teachers of Singing Southern Region), Favorite Professor Award (Mu Phi Epsilon-Gamma Zeta Chapter), Second Place – Instrumental Performance, Professional Division (American Prize), and JoElyn Wakefield-Wright Stage Director Fellowship (National Opera Association).
 John Wesley Wright
TOPIC: Repertoire & Civic Engagement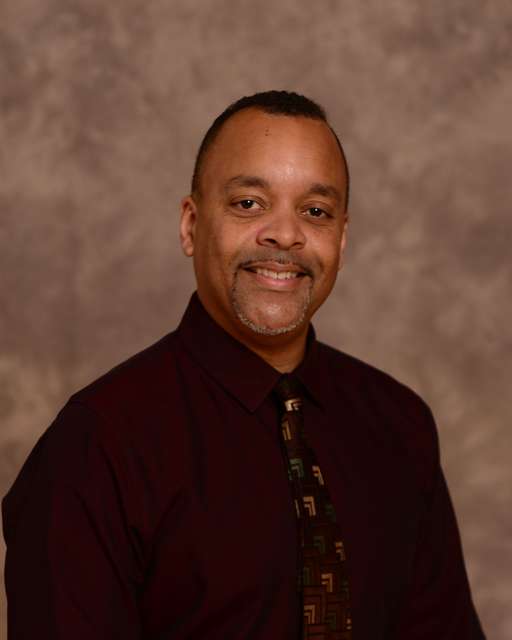 Tenor John Wesley Wright holds degrees from Maryville College and the University of Cincinnati College-Conservatory of Music, where he earned the M.M. and D.M.A. in Performance Studies. A native of Rome, Georgia, he works as Associate Professor of Music at Salisbury University (Salisbury, MD), coordinating the voice and opera workshop programs. An active clinician and leader of workshops on voice production, interpretation, and African American song traditions, he also co-directed the musical theatre program at the Maryland Summer Center of the Arts (2007-2014). He performs solo repertoire ranging from baroque to Broadway throughout the world, including as a member of the internationally celebrated American Spiritual Ensemble. Acclaim has also come as gold medalist of the American Traditions Vocal Competition 2000, with other top prizes from the National Federation of Music Clubs, the Metropolitan Opera National Council, and the International Schubert Competition. His doctoral dissertation (2014) studies musical borrowings underlying the role of the Celebrant in Bernstein's Mass. Dr. Wright serves as vocal coach and consultant for Kuji Men's Choir & HOPE Thru Harmony Women's Choir in the Ohio Department of Rehabilitation and Correction.