Project 2020: A View of 21st Century Women Composers
Saturday, June 27
Presenters: Jennifer Sgroe, Eric Sedgwick
In a special DEBUT for the NATS community, this 30-minute presentation/preview will offer the first "public" performances of pieces (full songs and excerpts) from Program One of this two recital series of works by 21st Century women composers. All performances will have been recorded at a distance. 
PROJECT 2020 represents contemporary viewpoints on modern life, music, creativity, justice, relationships and spirituality over two seasons through two unique art song programs. This program aims to offer a modern and diverse, truthful view of life from a woman's perspective. The artists will also discuss their process for continuing to rehearse and perform "together" while living in two different cities during the COVID-19 pandemic and their view of the importance and great artistic value of the solo art song during these unusual times. 
During the 100th Anniversary Year of the Ratification of the 19th Amendment, this program shines a light on the artistic, social and human contributions of women to society-at-large and the importance of gender parity in the classical music field to ensure a place for all musical voices in the evolving repertoire. A concurrent commission project is also in development, including a special focus on minority women composers, as their voices seem to be under-represented in the evolving classical art song genre of the 21st Century. 
Representative composers to be included:  Nell Shaw Cohen, Melissa Dunphy, Jodi Goble, Jacquelin B. Hairston, Lori Laitman, Cecelia Livingston, Julia Meinwald, Paola Prestini, Shruti Rajasekar, Jessica Rudman, Kamala Sankaram, Lauren Spavelko, Errollyn Wallen, Gwyneth Walker, Luna Pearl Wolf etc.
About Jennifer Sgroe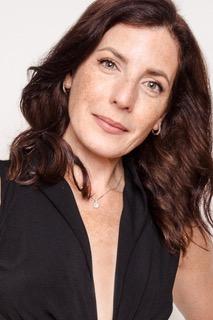 Praised for her "patrician ease and polished vocal refinement" by the Boston Music Intelligencer, soprano Jennifer Sgroe has performed across the US and at festivals in Finland, England and Austria in opera, recitals and on the concert stage at venues such as Radio City Music Hall, Carnegie Hall, The Society for Ethical Culture and the United Nations. She specializes in contemporary American opera and repertoire of the Baroque and Classical eras on the operatic and concert stage.
In Spring 2019, Jennifer offered many concerts and performances in the Boston area. In addition to her debut with Boston Chamber Symphony as Soprano Soloist for Barber's Knoxville: Summer of 1915, she joined the University of Massachusetts - Lowell Choirs and Orchestra as the Soprano Soloist for Mozart's Requiem in April. Later in May, she joined Cambridge Chamber Ensemble as Flavia for Handel's Silla.
In March 2019 Ms. Sgroe sang her first solo recital in Jordan Hall with pianist Timothy Steele in a program of songs by Schubert, Schumann, and Mendelssohn on Suleika texts, selected Strauss Lieder, Poulenc's Fiançailles pour rire and songs by leading women composers of this decade, including works by Jessica Rudman, Lori Laitman, Jodi Goble, Luna Pearl Woolf, Paola Prestini and Julia Meinwald.  In November 2018, Jennifer made her debut with Center for Contemporary Opera singing the lead soprano role of Susanna in Laura Schwendinger's Artemisia at Symphony Space and in December was the Soprano Soloist with The Back Bay Chorale for their Boston Christmas concerts.
Earlier in 2018, Ms. Sgroe returned to Jordan Hall (Boston) as the guest Soprano Soloist in Poulenc's Gloria for New England Conservatory's 150th Anniversary concert series. She made her Jordan Hall debut in concert with The Shakespeare Concerts in April 2017 in works by Joseph Summer, Schumann, Brahms and Pesestky for voice, harp and horn including World Premieres by Summer and Pesestky.  A commercial recording of this project is forthcoming including her performances of the rarely heard Drei Gesänge, Op. 93 by Schumann for Soprano and Harp.
Also in 2018, Jennifer reprised her performance of Jessica Rudman's monodrama Trigger for Speaking her Truth, an evening of works by the composer with Hartford Opera Theater and for a benefit for Rosie's Place, the oldest continually operating women's shelter in the US. Jennifer sang the US premiere of Rudman's Trigger with Hartford Opera Theatre in November 2016.
Other recent opera and concert performances include Soprano Soloist for Handel's Messiah (Belmont, MA), Cambridge Symphony's Holiday Pops Concert, Soloist for the 15th Anniversary Concert with Arbor Opera Theater, Miranda (cover) for Joseph Summer's premiere of The Tempest, Gretel (Hänsel und Gretel) with Sinfonietta Nova, Susanna (Le nozze di Figaro) with Arbor Opera Theater, Lula/Lightfoot McClendon cover (Cold Sassy Tree) & Curley's Wife (Of Mice & Men) with Sugar Creek Opera.
Highlight concert performances include the Angel in Handel's Jephtha with Graeme Jenkins, and soprano soloist in Brahms' Ein Deutsches Requiem with David Temple at The Dartington Festival (United Kingdom), Handel's Messiah, the Pergolesi Stabat Mater, and Schubert's Mass in A-flat Major in Graz, Austria with Cornelius Eberhardt and the workshop premiere of Esther in Scott Wheeler's Democracy with American Opera Projects.  Highlight operatic performances include Romilda (Xerxes), Pamina (Die Zauberflöte), Monica (The Medium), Greta Fiorentino (Street Scene), Drusilla (L'Incoronazione di Poppea), and the premiere of the role of Esther in Scott Wheeler's Democracy (American Opera Projects). In 2020, she travels to England to sing multiple concerts of songs of Leonard Bernstein and also the UK Premiere of Jessica Rudman's monodrama Trigger, about the effects of domestic violence, at the Brighton Fringe. 
An active recitalist and proponent of New and American music, Jennifer is currently developing the song recital, Project 2020: A Vision of 21st Century Women Composers - 20 Composers over 2 Programs in works composed over the past 20 years during the 2019/2020 and 2020/2021 Seasons.  She is also developing the Refugee Voices project, a concert project of newly commissioned song settings of refugee stories in collaboration with UNHCR and USA for UNHCR. She also offers performances of the original recital program, To the Sea, developed with her collaborator, pianist Beverly Soll across New England.
Her first commercial recording project with composer Joseph Summer THE SHAKESPEARE CONCERTS SERIES 7 "SUMMER'S DISTILLATION" was released this January 2020 on Navona Records.  She can be heard singing the rarely performed Drei Gesänge, Op. 95 by Schumann for Soprano and Harp, along with Brahms' Vier Gesänge, Op.17 and premieres by Summer and Pesetsky.
She also works regularly as an actress in film and commercials and has served on the Voice Faculty for NEC's Preparatory School and School of Continuing Education since 2011, and was Chair of Prep Voice from 2011 - 2015. She also served as Head of Voice & Musical Theater at Dean College from 2014 - 2017. She resides in historic Salem, MA. www.jennifersgroe.com
About Eric Sedgwick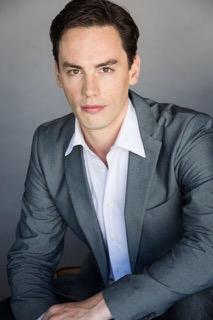 Pianist Eric Sedgwick has performed with many of music's top talents including Leona Mitchell, Sanford Sylvan and Marni Nixon, Broadway leading ladies Sarah Rice, Carole Demas and Debra Monk, and English hornist Thomas Stacy of the New York Philharmonic. He is a staff vocal coach at the Manhattan School of Music, and since 2009 has been music director and pianist for the Junior Opera Theater there.  He is also a staff accompanist for the Tanglewood Music Center, and has served as rehearsal pianist for the Boston Symphony Orchestra, under the batons of Michael Tilson Thomas, Bramwell Tovey, John Williams and Andris Nelsons.  He is a regular pianist for events with the Metropolitan Opera Guild, and has worked for Carnegie Hall's Music Education Workshops with Joyce DiDonato, as well as for the International Vocal Arts Institutes in New York and Montreal. On the west coast, he has been a longtime coach and music director for the OperaWorks training program in Los Angeles. Mr. Sedgwick is the official pianist for the Art Song Preservation Society in New York, a group whose regular masterclass series has included Dalton Baldwin, Thomas Grubb, Margaret Lattimore and Joan Dornemann. He performs regularly with local groups in New York including Opera Singers Initiatives, the Stonewall Chorale, La Forza dell'Opera, and the Halcyon chamber music series, and has been featured in the Center for Contemporary Opera concert series. He has appeared often with the Broadway Concerts Direct performances in upstate New York, in cabaret shows at 54 Below and the Metropolitan Room, and as music director/pianist for "The World According to Kurt Weill" at UrbanStages. He can be heard in the PBS series "The Heart of Art" as well as on the soundtracks for the prize-winning short films "Connection Lost (The Tinder Opera)," "Something Blue (The Bachelor Opera)" and "Someone Like Me (The Facebook Opera)."  He was a winner of the Boston Steinway piano competition, and has premiered new works by composers Seymour Barab, J. Mark Stambaugh, Joelle Wallach, and Louis Hardin. He is a graduate of Manhattan School of Music and Brown University.