Pre Conference Workshop #5
Emotional Safety on Stage, In Rehearsal, and In the Studio
Wednesday, June 24 • 7:00 p.m. 
Presenter: Tonia Sina


With issues of consent , sexual harassment, and Title IX at the forefront within our profession and associated industries join Tonia Sina Ellis founder of Intimacy Directors International (IDI) as she introduces us to the philosophy of The Pillars which have codified practice of choreographing moments of staged intimacy in order to create safe, repeatable, and effective storytelling. In addition, NATS has worked specifically with IDI to, for the first time, create and introduce protocols for voice teachers/coaches/conductors to use in the studio to create safe space for the one on one lesson environment whether in the institutional, independent studio, community, or multi-teacher studio environments. Be part of the first wave of voice professionals introduced to and trained in these protocols.
About Tonia Sina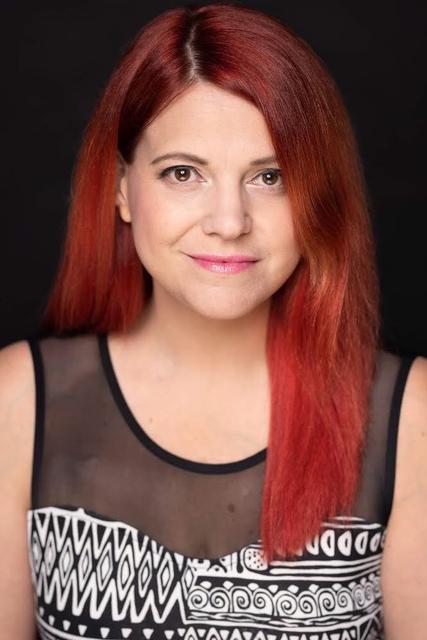 Tonia Sina is the Founder of Intimacy Directors International (along with co-founders, Alicia Rodis and Siobhan Richardson). She was the first ever Intimacy Choreographer and invented the term in her master's thesis at VCU. Along with teaching workshops internationally traveling with a dialysis machine and service dog, Daphne Rose, she has choreographed intimacy at the Lyric Opera, Stratford Festival, The Marriott Theatre, and is slated to be the Intimacy Choreographer at Steppenwolf this winter. Directing credits include: The Woman in Black, In the Next Room (or the vibrator play), Angelina Project (in collaboration with playwright, Frank Canino), Spring Awakening, along with three self-devised original plays. Recently featured in The New York Times, the Los Angeles Times, the Washington Post, American Theatre Magazine, CBC Radio, Huffington Post, and hundreds of other publications and podcasts, Tonia has been researching Intimacy for the Stage and Sexual Harassment in the industry since she began research for her thesis in 2004.
Also a director, playwright, model, and performer, Tonia is a soon to be triple kidney transplant recipient and rare and chronic disease patient advocate and national motivational speaker. She attended Niagara University for her BFA in theater performance, and Virginia Commonwealth University where she studied movement and earned her MFA in Movement Pedagogy with a specialty in Intimacy for the Stage.