Engaging the Community through Vocal Chamber Music
Friday, June 26 
Presenters: Susan Hochmiller, Adam Cordle
In this session, Hochmiller and Cordle will present a model for an enhanced chamber music curriculum focused on community engagement, including vocal chamber music repertoire and resources, that can be used at the collegiate and pre-collegiate levels. By virtue of its versatility, varied instrumentation, and democratic values, chamber music simultaneously responds to the varying types of outreach initiatives and the adaptable nature of student groups. Attendees will leave this session with strategies for integrating teaching and outreach, while also fostering collaboration and communication, providing performance opportunities, exploring diverse repertoires, and reaching new audiences – thereby promoting a culture of inclusivity within their communities.
About Susan Hochmiller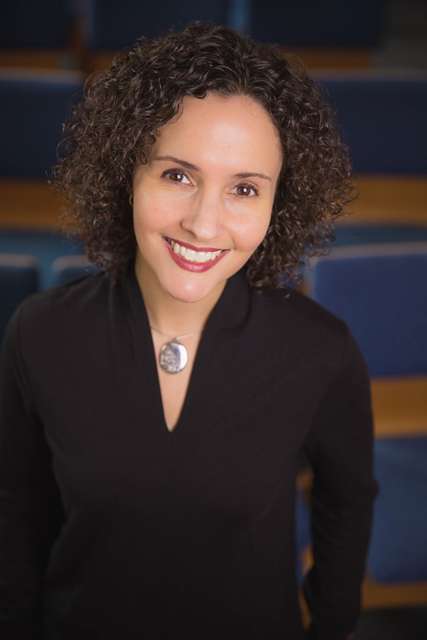 Susan Hochmiller, soprano, is an accomplished performer of chamber music, art song, oratorio, and opera. Performance highlights include singing at the Teatro Mancinelli in Orvieto, Italy, Carnegie Hall with the Susquehanna University Masterworks Chorus and Orchestra, in the Mozart 101 Series with the Rochester Philharmonic Orchestra, Colorado Bach Ensemble, and numerous recitals in Italy and across the United States. Susan Hochmiller earned a Doctor of Musical Arts and a Master of Music in Voice Performance and Literature from the Eastman School of Music and a Bachelor of Music from Susquehanna University. Dr. Hochmiller is the Coordinator of Vocal Studies at the Sunderman Conservatory of Music at Gettysburg College, and directs Orvieto Musica's Art of Song summer vocal chamber music program in Orvieto, Italy. She is the author of So You Want To Sing Chamber Music published by Rowman & Littlefield (2019).
About Adam Cordle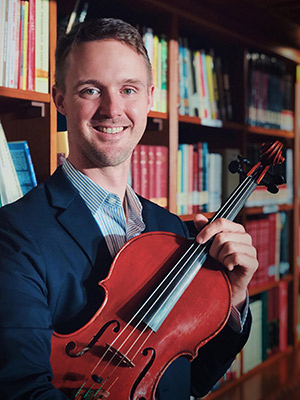 Violist Adam Paul Cordle has been featured as a soloist and chamber musician in venues throughout North America, Europe, and Asia, including Carnegie Hall's Weill and Zankel Halls. He performs with Duo 590, Trio Alexander, and the Suara Quartet; in duo partnerships with violinist Anyango Yarbo-Davenport and soprano Susan Hochmiller; and as principal violist with the Gettysburg Chamber Orchestra. He serves on the faculty at Gettysburg College and maintains a private studio in Gettysburg, Pennsylvania. Cordle is a registered instructor with the Suzuki Association of the Americas and serves as a board member for the American Viola Society. Cordle holds the Doctor of Musical Arts in Performance & Literature, with minors in Pedagogy and Music Theory, from the Eastman School of Music, where he also earned the Master of Music in Performance & Literature. He holds a Bachelor of Music from Baldwin Wallace University.