Breakout Session
Interview With Mary Costa
Monday, June 29 • 4:00 p.m. to 5:00 p.m.
Presenters: Mary Costa, TBA
Introduced by: 
Location: 300 ABC
Mary Costa, a recipient of the 2020 NATS Lifetime Achievement Award, is best known to almost all as the voice of Princess Aurora in the 1959 Disney classic Sleeping Beauty, however her diverse career includes performances at opera houses worldwide, including the Metropolitan Opera, and numerous television appearances. A Knoxville native, she has lived in Knoxville for many years and is an avid supporter of the arts.  
About Mary Costa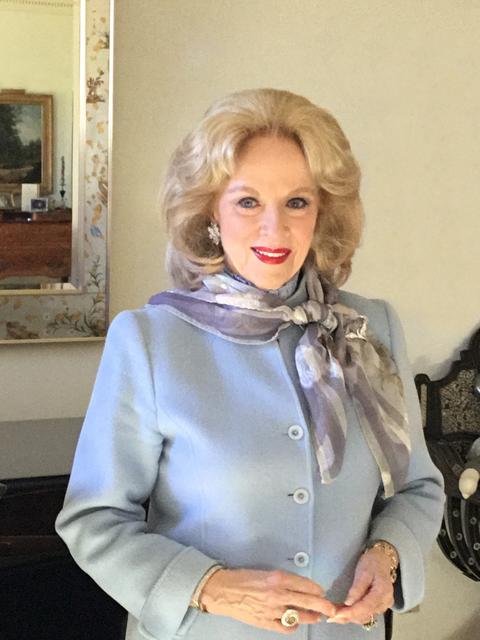 Mary Costa, internationally acclaimed operatic soprano, was born in Knoxville, Tennessee in 1930. In her early teens, Mary's family relocated to Los Angeles, California, where she completed her high school education and entered the Los Angeles Conservatory of Music to study with the famed maestro, Gaston Usigli. Between 1948 and 1951, she appeared with Edgar Bergen and Charlie McCarthy on the Bergen radio show. She also sang with Dean Martin and Jerry Lewis in concerts at UCLA, and made numerous commercials for Lux Radio Theater. In 1952, Costa was personally chosen by Walt Disney to be the speaking and singing voice of Princess Aurora in the Disney film, Sleeping Beauty.
Costa's Metropolitan Opera debut received one of the season's greatest ovations and engendered enthusiastic praise from critics. It is considered one of the most outstanding debuts of an American singer in the history of the company. Mary performed a number of leading roles with the Metropolitan in succeeding seasons.
Costa impressed television audiences throughout her career with guest appearances on many shows. Costa was selected as the Tennessee Woman of Distinction by the American Lung Association and she was one of 38 honorees chosen by the Metropolitan Opera Guild for Distinguished Verdi Performances of the 20th and 21st centuries.