Breakout Session - Live Stream
Let's Make Music: Building a Long-term Singer/Pianist Relationship
Friday, June 26 • 3:00 p.m. to 4:00 p.m.
Presenters: Sonya Baker, Victoria Berneking-Cavendish, Caroline Schiller, Christy Lee


It is no secret that the relationship between a singer and collaborative pianist is essential to truly successful music making and expression. Only in simultaneously bringing together the different creative and unique voices of the singer and pianist to communicate a single musical idea can the best and most personally satisfying performance be achieved. This session includes a panel of two singer/collaborative pianist duos who have served as teachers and made music together for over 20 years. The panelists will demystify how they foster a positive working relationship in their own music making while continuing to learn and grow, and also how they teach students to develop these important long-term collaborative musical relationships. The "magic" lies in pedagogy, psychology, musical sensitivity, fun, and a healthy sense of humor!
About Sonya Baker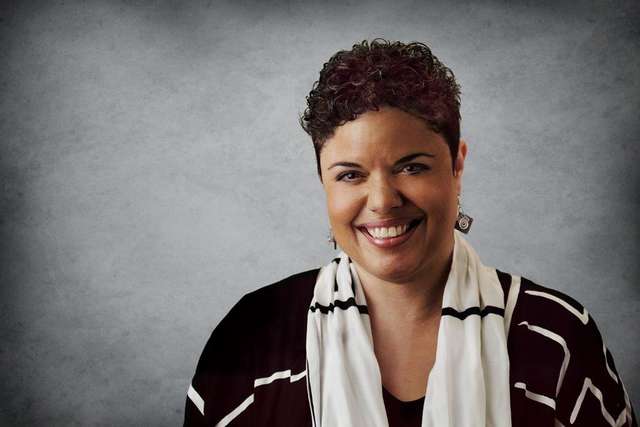 Sonya G. Baker made her Carnegie Hall debut with renowned conductor Michael Tilson Thomas in 2004, the same year she appeared as soloist on the Yale Alumni Chorus tour to Moscow singing at the Kremlin. Noted for her performances of American music, Baker's debut recording, SHE SAYS, features art songs of American Women composers. Her lecture recital on Marian Anderson's historic 1939 Easter Concert has been presented nationally. She has received numerous academic and vocal awards and is a frequent guest artist and teacher, having taught at Governor's school programs in both Kentucky and Virginia. Dr. Baker's past service includes Kentucky State Governor for NATS, board member for the Kentucky Arts Council, and university administrative positions. Baker is currently Professor of Voice at James Madison University. Along with a Doctor of Music from Florida State University, Baker holds degrees from Indiana and Yale universities.
About Victoria Berneking-Cavendish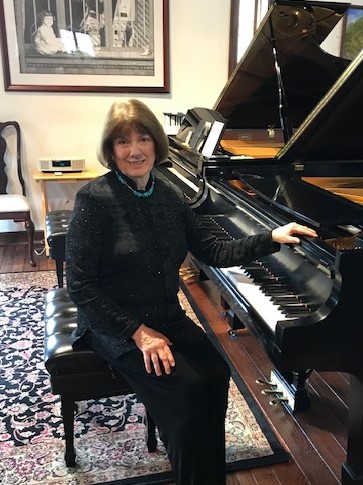 Victoria Berneking-Cavendish is Professor of Music Emerita at James Madison University, where she taught piano, music theory, music honors seminars and directed the Accompanying Program for 21 years. Her principal teachers were John Wustman, Dalton Baldwin, Thomas Mastroianni, and Wesley True. She has also participated in masterclasses by such major artists as Menahem Pressler, Samuel Sanders and Joan Dornemann. Ms. Berneking-Cavendish has performed extensively as a collaborative pianist in the United States, Europe and the Virgin Islands. Her pianism and highly sensitive chamber playing have earned her much critical acclaim. She has performed with such notable musical artists as Michel DeBost, Harold Robinson, Joseph Robinson, Pablo Elvira and Sharon Christman. Ms. Berneking-Cavendish has premiered a number of compositions, including Running the Edge by Jennifer Higdon and San Antonio by John Harbison. She also maintains a private studio in her home.
 About Caroline Schiller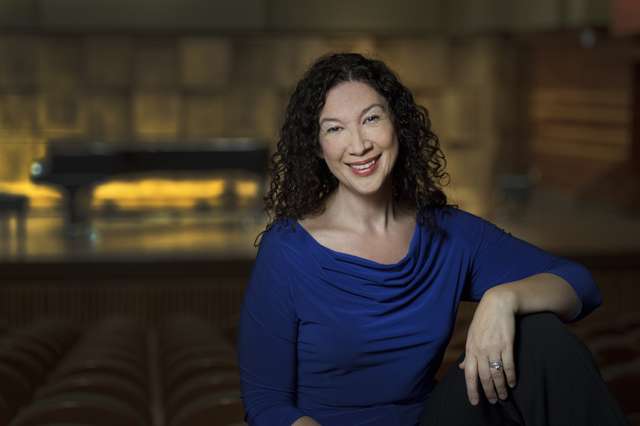 An artist equally at home in concert, opera, and music theatre repertoire, Caroline Schiller has participated in the creation and performance of works with companies throughout North America. Her most recent project is the chamber opera entitled Your Daughter Fanny, by composer Alice Ho and writer Lisa Moore for Schiller and Duo Concertante. This work, drawn from letters of nurse Frances Cluett to her mother, is a tribute to all women who served in wartime and has had performances throughout Canada. Recordings include, Great Britain Triumphant!, 18th-century cantatas with the Hungarian ensemble Capella Savaria (Centaur) and Voyage to Canada, a recording of Canadian art song (Centrediscs). Caroline Schiller is Professor of Voice/Director of Opera at Memorial University of Newfoundland; director of Memorial's touring program, Opera RoadShow/Opéra en tournée; past District Governor, President of the Atlantic Region of NATS; Chair of Research for National Opera Association; frequent recitalist, adjudicator, and clinician in Canada and abroad.
About Christy Lee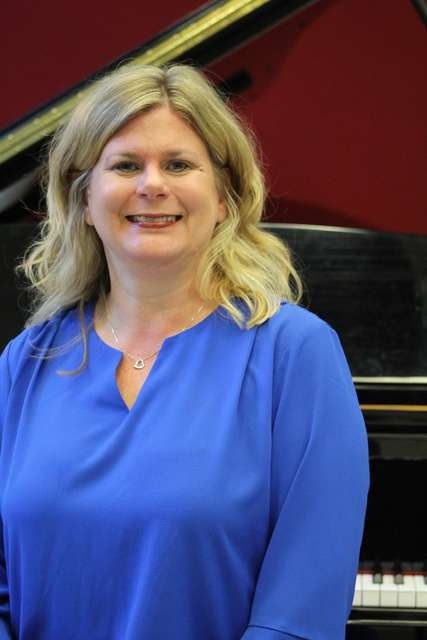 Christy Lee continues to lead a diverse career as a collaborative pianist, chamber musician, vocal coach, conductor, and educator. In the world of opera, Dr. Lee has worked as pianist, coach, and assistant conductor at Opera Memphis, Chattanooga Opera, Pensacola Opera, Cleveland Opera, Knoxville Opera, Crested Butte Music Festival, La Musica Lirica, and the Lake Placid International Voice Seminar. In May of 2012 she had the pleasure of being a translator and vocal coach for the inaugural US/Cuba Choral Summit in Havana, Cuba. For six years Lee was on the faculty of the College of The Bahamas where she was a founding member of C Force, the premiere chamber group of The College of The Bahamas. She holds degrees from Florida State University, the Cleveland Institute of Music, and the University of Alabama. Currently on the faculty of Mississippi State University, she resides in Starkville, Mississippi.