Breakout Session
Lifting the Curse of Knowledge in Voice Pedagogy
Saturday, June 27 
Presenter: Melissa Treinkman
"If I Understood You, Would I Have This Look On My Face?" So asks Alan Alda in his book of the same name, which addresses the pitfalls that impede effective communication, including the phenomenon known as "the curse of knowledge." The curse of knowledge is a type of cognitive bias in which people do not realize that their own expertise is not shared by others. After something is learned, it is difficult to imagine what it is like not to know it and therefore, the apparent gift of knowledge effectively "curses" those endowed with it. Experts often erroneously assume that the knowledge they have mastered is obvious. How can teachers become aware of their own "blind spots" and reach their students on a deeper level? This presentation will explain key elements of the curse of knowledge and will give voice teachers strategies to combat it, thereby improving the effectiveness of their teaching.
Lifting The Curse of Knowledge in Voice Pedagogy - Slides
About Melissa Treinkman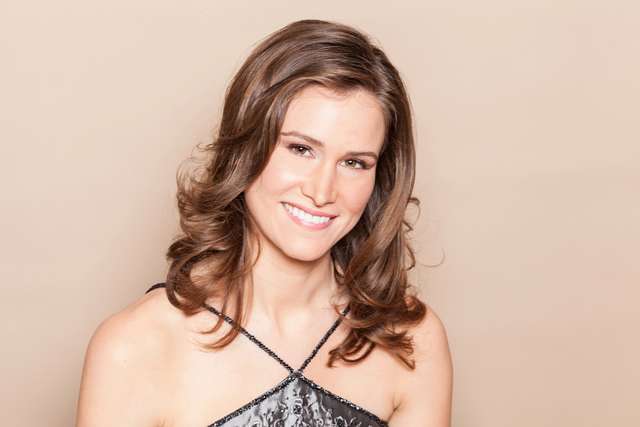 Melissa Treinkman, mezzo, is an active performer and teacher in the Los Angeles area. In 2013, she made her solo mainstage debut with LA Opera as the Vendor in Carmen, a role she reprised in the 2017/2018 season. In 2015, she was a Featured Ensemble singer in LA Opera's production of The Ghosts of Versailles, which won two Grammy awards for Best Opera Recording and Best Engineered Album, Classical. Melissa recently premiered the role of Dulcinea in Juan Colomer's new opera Dulcinea XL. Melissa holds a Bachelor of Music from Northwestern University and a Master of Music from DePaul University. She is currently pursuing her DMA at the University of Southern California, where she holds the position of Head Teaching Assistant in Vocal Arts. Her articles have been published in the Journal of Singing and she is honored to be a 2019 NATS Intern.