Breakout Session
Mini Recital #2
Sunday, June 28 
Presenters: Laura Kafka-Price, Tomasz Robak, Amy Kathryn Canchola, Colleen Kilpatrick
In this mini recital session, attendees will enjoy exposure to a wide variety of literature and in some cases be introduced to new literature for use in the studio. This session will include:
Laura Kafka-Price and Tomasz Robak -  "Singing in Polish for Non-Polish Singers: Karol Szymanowski's Rymy dziecięce (Children's Rhymes) Op. 49 Song Cycle"
Amy Kathryn Canchola and Colleen Kilpatrick - Para qué recordar: Preserving the Legacy of Marìa Grever Through Selected Vocal Compositions for Study and Performance
About Laura Kafka-Price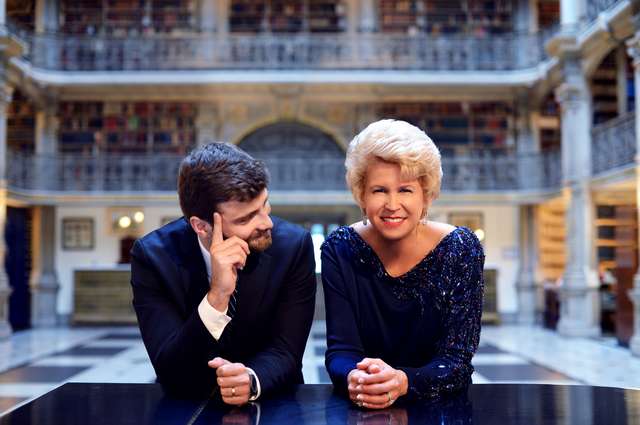 Laura Kafka-Price, soprano, is an American artist of Polish heritage with a multi-dimensional career as a singer, scholar, and educator. Kafka-Price is on the adjunct faculty of The Peabody Conservatory; she also maintains a private teaching studio and an active singing career. She holds the Ph.D. in musicology from University of Maryland College Park where she concurrently participated in the Opera Studio Program. She is the recipient of several awards and recognitions. Her many public and private engagements throughout the country and abroad include: solo recitals, concerts with orchestra, oratorio, opera, operetta, and musical shows; she has performed at the Embassy of the Republic of Poland in both public and private venues in support of the Embassy's programs since 1993. These performances have received high praise. She is the originator of the Children's Rhymes project, a multifaceted Polish music project. www.childrens-rhymes-project.com
About Tomasz Robak
Versatile Polish-American artist Tomasz Robak is a concert pianist, chamber musician, organist, and educator. His achievements as a pianist include concerto appearances with orchestras in the United States, and in solo recitals across the United States as well as in Poland, Austria, and Germany. In 2018 he received a Fulbright award to Poland and won the Grand Prix at the 32nd Polish Tournament of Foreign Scholarship Holders in Antonin, among numerous other awards. In the Fall of 2019, he will take up duties as an Artist Associate at Davidson College in North Carolina. He will serve as choral, vocal, and instrumental accompanist and organist for Davidson's Music Department. Mr. Robak completed his undergraduate studies at Rice University and a Master of Music degree in piano performance at the Peabody Institute, where he is currently pursuing a Doctor of Musical Arts degree. www.tomaszrobak.com
About Amy Kathryn Canchola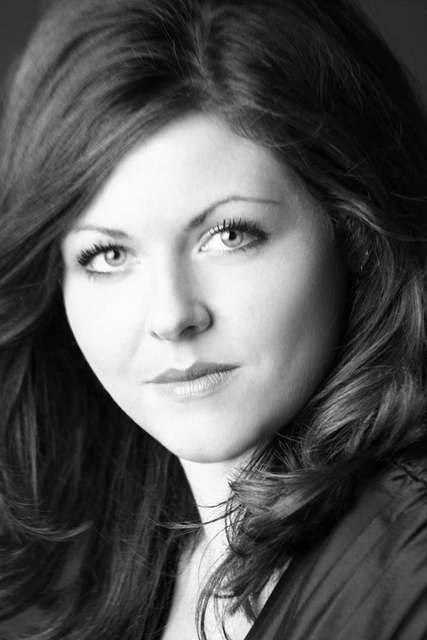 Amy Canchola is originally from Connersville, Indiana but has called Texas "home" since 2004. She graduated from Butler University then received her masters from Southern Methodist University. Canchola completed her DMA from the University of North Texas where her research centered on the life and work of Maria Grever. Amy is on the voice faculty at Highland Park High School and maintains an independent studio. She and her husband, Gil, have four active children and operate Canchola Handyman Services. www.amycanchola.com
About Colleen Kilpatrick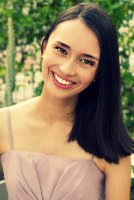 Colleen Kilpatrick earned a Master of Music in Collaborative Piano from the University of North Texas in 2019 and a Bachelor of Arts in Music from Ave Maria University in 2016. While a student at UNT, she was the accompanist for University Singers and Women's Chorus, and served as staff accompanist and coach at AMU from 2016-2017. A lover of opera, Ms. Kilpatrick was rehearsal pianist for The Magic Flute and keyboardist for L'incoronazione di Poppea at the Miami Summer Music Festival in 2019. Ms. Kilpatrick has performed in masterclasses with Margo Garrett, Susan Youens, Margaret Singer, and Roy Howat, among others. Ms. Kilpatrick loves to share her passion for the piano with students of all ages, and has been teaching privately since 2009. Also a trained organist and soprano, she has held church positions both in the Dallas-Fort Worth area and her native Southwest Florida, and is a member of the Dallas Symphony Chorus.