Breakout Session
Navigating Higher Education
Friday, June 26
Presenters: Allen Henderson, Randall Umstead, Bronwen Forbay, Jason Lester, Kyle Marrero, Amy Petrongelli, Todd Queen, Mario Martínez 
About Allen Henderson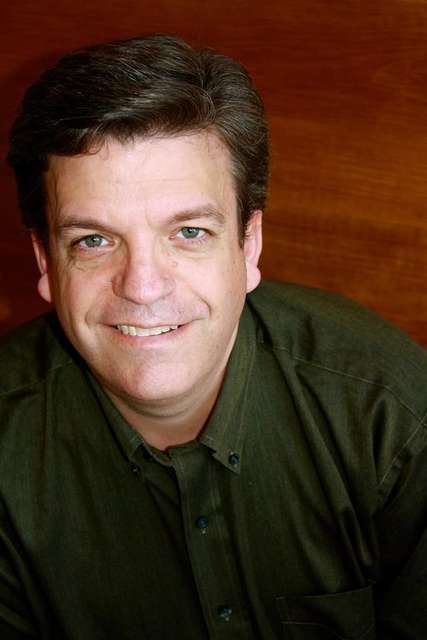 Allen Henderson, baritone, is executive director of NATS and professor of voice at Georgia Southern University. He holds degrees from Carson Newman College (BM), The University of Tennessee (MM), and the College-Conservatory of Music at the University of Cincinnati (DMA). Prior to his appointment as executive director in 2008, he served NATS as a district and regional governor, as national secretary/treasurer, and as interim executive director. Henderson was a 1993 NATS Intern and hosted the program in 1998. He was chair of the coordinating committee for the 2008 NATS 50th National Conference in Nashville. Henderson has held teaching positions at Oklahoma Baptist University, Austin Peay State University, and Georgia Southern University, serving as music department chair at both Austin Peay and Georgia Southern. As baritone soloist, Henderson has appeared in concert, opera, and oratorio across the country.
About Randall Umstead
RANDALL UMSTEAD, tenor, has performed widely in both operatic roles and in concert music.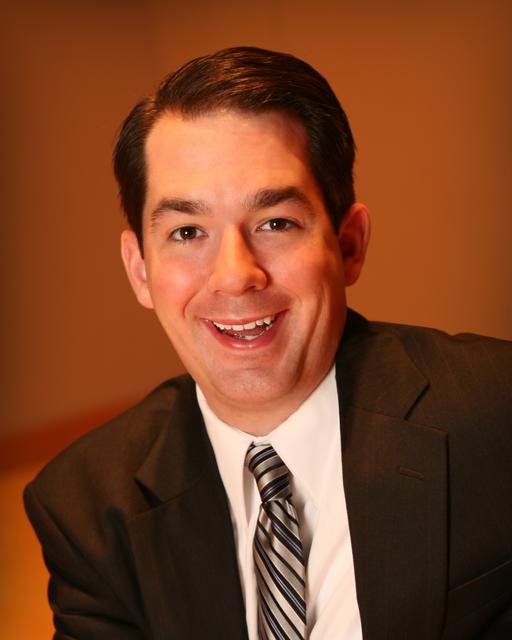 He was twice a fellow at the Tanglewood Music Center, where he also was selected to participate in the Tanglewood Bach Institute.  Dr. Umstead has recently sung the role of the Evangelist in Bach's St. John Passion and St. Matthew Passion, as well as in the Bach/Handel/Kaiser St. Mark Passion (1747) with Bach Society Houston. Dr. Umstead has an extensive concert repertoire, including Bach's Mass in b minor, Beethoven's Symphony No. 9 and Mass in C, Carissimi's Jepthe, Handel's Messiah, Acis and Galatea, and Dixit Dominus, Monteverdi's Vespro della Beata Vergine, Mozart's Mass in C minor and Requiem, Haydn's Missa in tempora belli, Rossini's Stabat Mater, Orff's Carmina Burana, and Vaughan Williams' The Shepherds of the Delectable Mountains. He has performed as a soloist with the Cliburn Festival, Milwaukee Symphony Orchestra, Flagstaff Symphony, Colorado Bach Ensemble, Dallas Bach Society, Cincinnati Baroque Orchestra, CCM Philharmonia, Catacoustic Consort, Richmond Symphony Orchestra, the Kwazulu-Natal (South Africa) Philharmonic Orchestra, the Irving Symphony, the Valley Symphony Orchestra, and the Bach Society of Dayton.
Dr. Umstead was a quarterfinalist in the 2010 International Vocal Competition 's-Hertogenbosch and was a finalist in the American Bach Society's 5th Biennial Vocal Competition.  Randall is active as a recitalist and has taught masterclasses throughout the United States and in South Africa.
Dr. Umstead currently holds the Charles W. Evans Chair in Voice at Baylor University, where he serves as Associate Dean for Academic Affairs and Professor of Voice in the School of Music.  He is a Past Chair of the Baylor University Faculty Senate, and currently serves on Baylor's Board of Regents.  Dr. Umstead currently is in his second term as Texoma Region Governor for NATS, where he also is a member of the NATS Board of Directors. 
About Bronwen Forbay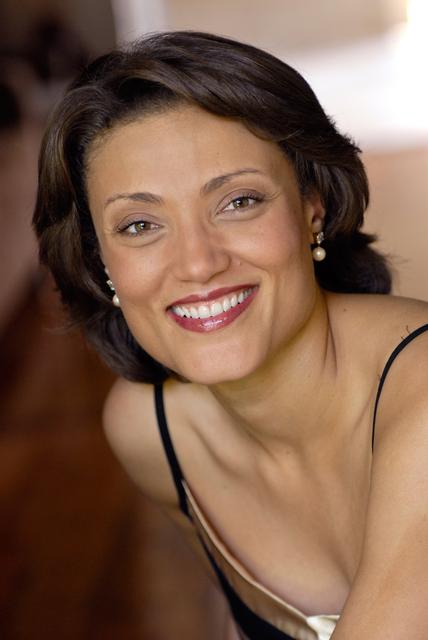 Durban-born South African Fulbrighter BRONWEN FORBAY'S opera successes include critically acclaimed performances of Mozart's Queen of the Night in The Magic Flute with the Wolf Trap Opera Company, Eugene Opera, and Tulsa Opera. Other celebrated roles include Orasia, Queen of Thrace in the U. S.  premier of Telemann's Orpheus, Adina in L'Elisir d'amore, Velmyra in Wading Home by Mary Alice Rich, Violetta in La Traviata, and the title role in Lucia di Lammermoor with the Cape Town Opera. Hailed by Opera magazine as "At once powerful, radiant, timbrally beautiful, and balanced throughout the range, her soprano is that of a singer at the top of her game", Forbay is also the first South African woman to earn a DMA in Voice Performance. She has presented at TEXOMA NATS, National NATS, and the CMS National Conference. Dr. Forbay is an Associate Professor of Music (Voice) at the McLennan Community College. She serves as the TMTA Voice Contest Chair and is on the Creative Waco board. Dr. Forbay holds a B. Mus. from the University of KwaZulu-Natal, an M. Mus. from the Manhattan School of Music, an Artist Certificate from SMU, and a DMA (Voice Performance) from the University of Cincinnati, CCM. 
About Jason Lester
Dr. Jason Lester is the Dean of the School of Music and Fine Arts and Professor of Music at Palm Beach Atlantic
University, where he serves the Departments of Art, Dance, and Music and the non-academic initiative Preparatory Department. Prior to this appointment, he served as a Dean of Fine Arts, Chair of Music, and Program Director for Houston Grand Opera. Dr. Lester is passionate about the lifelong impact higher education can provide individuals, families, and communities, and believes the pursuit of academic excellence with both a global and entrepreneurial perspective enhances students' educational experiences and future opportunities. It is with this in mind, Dr. Lester has secured partnerships and collaborations with organizations and businesses that foster pragmatic learning experiences and cultivate civic-mindedness within experiential learning environments that better support the students and programs in a mutually beneficial way. His advocacy for performing and visual artists helps to cultivate their distinctive contribution to our society as storytellers. A longstanding member of the National Association of Teachers of Singing (NATS), he has served as the President of the Greater Houston Chapter, Governor of the Texoma Region, and is currently serving as the national Secretary-Treasurer of the 7,000-member organization. As a teacher of singing, students who have studied applied voice with him have participated in numerous summer music programs, been winners or finalists in many vocal competitions, and have been accepted into the most prestigious universities and conservatories. An accomplished performer, Jason Lester is at ease in operatic, concert, and song literature repertoire and has performed over thirty operatic roles in musical styles from Baroque to 21st Century, with roles including Colline in La Bohème, Méphistophélès in Faust, Raimondo Bidebent in Lucia di Lammermoor, Sarastro in Die Zauberflӧte and Don Basilio in Il barbiere di Siviglia. Additionally, as an active concert soloist, Dr. Lester has participated in many of the repertory's standard works, including Mozart and Brahms' Requiem, Handel's Messiah, and Beethoven's Ninth Symphony, among many others. 
About Amy Petrongelli
Soprano Amy Petrongelli revels in performing music of all different periods and styles. Lauded in the New York Times for her "admirable fluidity," Amy has cultivated a diverse solo performance career, encompassing music from Haydn's Creation in Carnegie Hall to Berio's Sequenza III at the Radio Nacional Córdoba in Argentina. In 2020, Amy was honored with an Emerging Artist Award from the University of Michigan for her significant contributions to the field of music performance. 
Amy's commitment to musical collaboration has led her to fellowships at summer programs such as the Tanglewood Music Center, Eighth Blackbird Creative Lab, New Music on the Point, and the Fall Island Vocal Arts Seminar. She has also been a featured performer for organizations such as Five Boroughs Music Festival, the Casement Fund Recital Series, the Contemporary Undercurrent of Song Project, and the Great Lakes Chamber Music Festival. 
An advocate for new music, Amy frequently works with living composers bringing to life new works for the voice. She has premiered new works for organizations such as the Houston Grand Opera, New American Voices, and AEPEX Contemporary Performance. Recent collaborations and premieres include works by Laura Kaminsky, Christopher Cerrone, Juliana Hall, Shawn Crouch, Evan Ware, and Carolina Heredia. Amy has also had the opportunity to performed with members of leading contemporary ensembles such as Eighth Blackbird, the Metropolis Ensemble, Latitude 49, and Bent Frequency. In 2018, Amy helped to establish the Music in Bloom Festival, a 3-day chamber music festival focused on promoting music and emerging artists of the 21st century.
Amy is also founding member of the Khemia Ensemble, a chamber ensemble focused on championing contemporary music through multimedia performances. Now in its 6th season, Khemia has led artist residencies across both North and South America and has been featured on festivals such as Strange Beautiful Music, Mizzou International Composers Festival, New Music Gathering, Moxsonix Festival, and the Bienal Composición Córdoba. 
A passionate educator, Amy has taught at Eastern Michigan University, University of Akron, and Pennsylvania State University. She has been an artist in residence for the International Choral Conducting Symposium and Collaborative Piano Institute, and has served on the voice faculty for the Brancaleoni International Music Festival in Piobbico, Italy. She is currently an Assistant Professor of Voice at Baylor University in Waco, TX. 
About Todd Queen
Dr. Todd Queen currently serves as Dean of the LSU College of Music & Dramatic Arts and Penniman Family Professor
of Music, a position he has held since 2014.  During his tenure at LSU, Queen has worked with the faculty to modernize the undergraduate curriculum to meet the needs of the 21st century artist.  New courses include instruction in technology, marketing, entrepreneurship, and arts leadership. As an avid fundraiser, Queen has led the college in a $60 million fundraising campaign, which is currently over 35% to goal, and includes a $4M gift in 2018, the largest gift in the college's history.   Queen is also a strong advocate for international study.  He has traveled to Asia on multiple occasions to forge a partnership with East China Normal University in Shanghai, where he was named Visiting Professor. Queen currently serves as Executive Director of Operafestival di Roma, an organization that he has been affiliated with for over 12 years. Queen was recently elected to the Commission on Accreditation for the National Association of Schools of Music (NASM). He earned the Doctor of Musical Arts and Master of Music degrees from Eastman School of Music after completing his undergraduate degree at Brigham Young University.
About Mario Martínez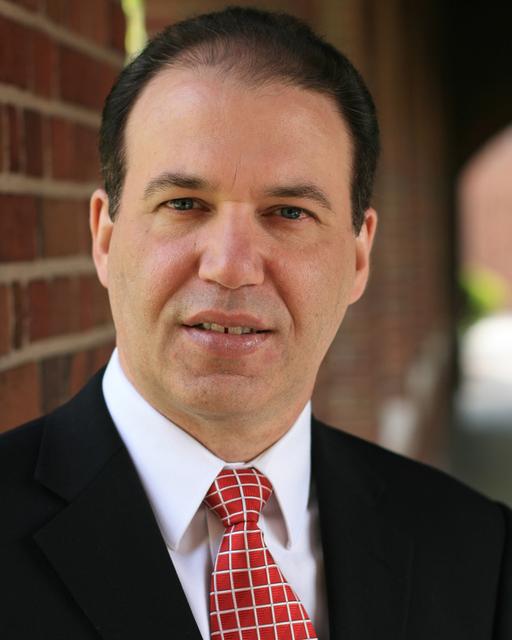 During his professional singing career Martínez has performed leading baritone roles in numerous opera, oratorio and musical productions, including appearances with the Sociedad Proarte Latinoamericana, Rochester Lyric Opera, Mercury Opera of Rochester, Buffalo Opera Unlimited, Opera de las Américas, Compañia Lírica Dominicana, Eastman Opera Theater, the Buffalo Philharmonic, Rochester Philharmonic, Symphoria, Charleston Symphony, Rochester Oratorio Society, Western New York Chamber Orchestra, National Symphony and Philharmonic Orchestras of Santo Domingo, Orchard Park Chorale and Symphony, New Eastman Symphony and the Eastman Philharmonia, among others. He has also performed at concert venues in Jinan, China, the United Kingdom, the Dominican Republic, and at the Merkin Concert Hall in New York City. Engagements include appearances under renowned conductors such as Murray Sidlin, Robert Shaw, Grant Cooper, Mark Gibson, David Effron, Carlos Piantini, Rafael Villanueva, Andre Thomas, Weston Noble, William Weinert and Gerald Floriano, among others.
In 2015 his performances of the role Silvio in the opera I Pagliacci, were successfully received and warranted him a nomination as Best Classical Singer for the Soberano Awards, in the Dominican Republic.  In the summer of 2016, Martínez was named Honorary Member of the National Company of Classical Singers, for his "brilliant career as classical singer and permanent exaltation of Dominican values". Martínez is also an Honorary Member of the National Spanish Honor Society, Sigma Delta Pí, and the National Music Honor Society Pi Kappa Lambda. In April of 2018, Martínez was selected as the inaugural recipient of the Teaching Excellence Awards at Nazareth College, the highest academic recognition given to professors across the college.  Martinez was also the recipient of the 2017-2018 Dr. Martin Luther King Jr. Faculty Award.
Martínez has had a prominent career as arts administrator at the local, regional, national and international levels. He was recently appointed as Chairperson for the School of Music at Nazareth College, where he has served as Program Director for the graduate and undergraduate Music Performance Programs, and as Coordinator of Vocal Studies. Martínez is currently serving as Governor for the New York District of the National Association of Teachers of Singing (NATS), and previously served as the President for the NATS Central New York-Finger Lakes Chapter. In 2015, Martínez was appointed, for the second time, as Arts Consultant for the Ministry of Culture in the Dominican Republic, where he worked extensively in restructuring and developing vocal arts programs.   
Martínez has worked as guest adjudicator, guest clinician, master teacher, vocal coach, vocal pedagogue, stage director and musical director at the local, regional, national and international levels. Martínez holds doctorate and master degrees in Vocal Performance and Literature from the Eastman School of Music, and a Bachelor of Arts in music and sociology from Luther College.
About Kyle Marrero
Dr. Kyle Marrero began his tenure as Georgia Southern University's 14th president on April 1, 2019. As president, he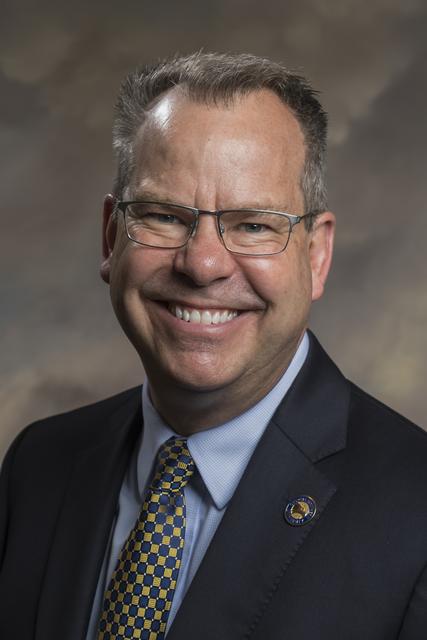 leads the Eagle Nation, a Carnegie R2 institution, with more than 26,000 students, 3,000 faculty and staff on three campuses –  Statesboro,  Savannah and Hinesville, Georgia. In his short tenure, Georgia Southern has established a new culture of high performance and evidence-based leadership, data-informed decision-making, communication transparency, and an unwavering focus on a new Strategic Plan and assessment methodology aligned with five main pillars: student success; teaching and research; inclusive excellence, operational efficiency, effectiveness and sustainability; and community engagement.
Before arriving at Georgia Southern University, Dr. Marrero was president of the University of West Georgia (2013-2019), where the institution achieved record enrollment, graduation rates, degrees conferred, fundraising and annual economic impact. The institution won the 2015 AASCU national award for innovation and excellence, the University System of Georgia selected UWG as Institution and President of the Year, and Marrero has been acknowledged by Georgia Trend as one of the "100 Most Influential Georgians," 2015-2018. Prior to his appointment at West Georgia, he held positions as vice president for university advancement at the University of West Florida, Director of the School of Fine Arts and Chair of the Music Department at UWF, Associate Professor of Voice at Louisiana State University and Artistic Director of Pensacola Opera.
Dr. Marrero holds a Doctor of Musical Arts degree from the University of Michigan and a bachelor's and master's in vocal performance from Bowling Green State University. His background in the arts has taken him to 10 countries as an artistic ambassador for the United States Embassies and 40 states as a singer, stage director, and artistic director. He has been married to nationally acclaimed opera singer Dr. Jane Redding for 25 years and they are blessed with a 10 year old daughter, Lily.