Teaching Contemporary Music Theater
Friday, June 26 
Presenters: David Sisco, Laura Josepher
The plethora of styles currently represented under the colorful golf umbrella of "contemporary music theater" have made it more challenging for teachers to stay current on repertoire and help students unlearn bad habits associated with the growing genre. David Sisco (voice teacher, composer, and music director) and Laura Josepher (director and audition coach) will introduce a panoply of emerging writers (beyond those represented on Broadway) and songs while outlining concrete technical and dramatic tools to help students be successful performing in the mercurial musical idiom.
About David Sisco and Laura Josepher
David Sisco has served on the faculties of Suffolk University, Marymount Manhattan College, and is currently a visiting professor at Wagner College. He currently maintains a private studio in New York and has presented at the 2012 & 2016 NATS Conferences, and the 2013 & 2017 ICVT Conferences. He was also keynote speaker for the ANATS National Conference in Fall 2018. David is a member of the Dramatist's Guild and BMI Lehman Engel Musical Theater Workshop (Advanced). A winner of the 2010 NATS Composition Award, David is a prolific art song composer. His songs have been heard at concerts produced by Friends & En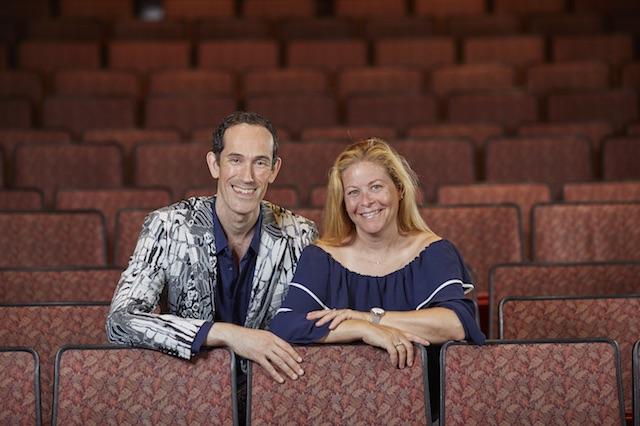 emies of New Music, Joy in Singing, Lyricfest, Songfest, Songfusion, and at Carnegie Hall. With business partner Laura Josepher, David runs ContemporaryMusicalTheatre.com. David earned a BA in Vocal Performance with Composition Honors from Syracuse University and a MM in Vocal Performance from Boston University.


New York based theater director Laura Josepher has been directing, teaching, and coaching professionally in New York City for the past 30 years. Her most recent directing credits include Godspell and The 25th Annual Putnam County Spelling Bee at The American Musical Theatre Academy (AMTA); Edges at Den Danske Scenekunstskole in Fredericia, Denmark; and the new musical Searching for Romeo at the NY Musical Theatre Festival (NYMF). 

Along with partner, David Sisco, she runs ContemporaryMusicalTheatre.com, a resource that helps teachers, students and professionals find well-written, largely unpublished contemporary musical theatre songs. Together they wrote the book, Mastering College Musical Theatre Auditions: Sound Advice for the Student, Teacher, and Parent. For the company she directed Vow at Marymount Manhattan College, as well as three concerts: Contemporary Writer's Circle: Fifth Anniversary Concert, Binders Full of Women's Songs at 54 Below, and A Celebration of Contemporary Musical Theatre at Second Stage Theater. Laura and David travel the country giving workshops and masterclasses at colleges and universities on how to perform contemporary music theater, as well as coaching high school students to prepare them for college auditions.
Laura has a Master of Arts in Educational Theatre, and a Bachelor of Music, both from New York University. She has taught/been a Guest Artist at Fordham University, Syracuse University, Den Danske Scenekunstskole, and Marymount Manhattan College. She is also an Equity stage manager, a member of the Lincoln Center Directors Lab, and a Member of SDC.  She lives in New York City with her husband and two daughters.