What's New > Shedding light on Korean art song at our Summer Workshop
posted on 8:14 AM, May 9, 2023
A Q&A with presenter San-ky Kim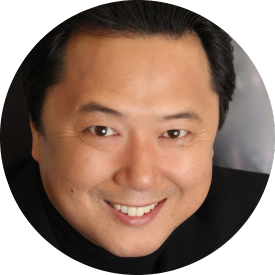 San-ky Kim
On Friday, July 7 in San Diego, San-ky Kim will present a session called, "Korean Art Songs Anyone?" as part of this year's NATS Summer Workshop (July 7-9) called "Shine On: Inspiring Diverse Repertoire." 
Register for a day or the full weekend by signing up online or calling the NATS executive office at 904-992-9101. See schedule and details.
Thrilled you will be part of the 2023 NATS Summer Workshop! Tell us a little about yourself and what you will be sharing during your workshop session.
I am San-ky Kim. I am currently professor of voice and opera at TCU located in Fort Worth, Texas. I am delighted to have been asked to deliver a workshop session on Korean art song literature. I am preparing a categorized repertoire list that will shed light on variety of styles and difficulty level, which I hope, will be beneficial for performance and pedagogical use. The presentation part of the workshop will also include introduction to Korean lyric diction and Korean alphabet writing system so the initial hesitation of a totally "foreign" language barrier would be softened. With the presentation part delivered, I am inviting the participants to present their accomplishment in preparing Korean art song by participating in public masterclass. All are welcome, regardless of proficiency.
What kind of feedback do you hear from singers after they start learning Korean art song? Especially from those who may be less familiar?
When I first started teaching at college level, there was minimal interest in Korean art song literature. The sheer thought of singing in an unknown Asian language posed psychological barrier to most of the singers trained in "western" musical tradition. There also was not much printed music available in Roman alphabet or IPA transcribed text. In recent years, the popularity of K-pop music and K-drama on video streaming services made it easier, especially for the younger generation to come in contact with Korean language and culture. However, I still see a lot of hesitation from my students who perceive anything new and not in Roman alphabet as something very difficult, even without having tried. So, I ease that initial shock by letting the students get used to the soft consonant sounds and the pure vowels which are all existent in English language.
Your session includes a master class component. Any recommendations to those who are planning to submit a recording?
I encourage every level of singers to venture into the journey of learning a Korean song. If one is not sure of what, please reach out to me a brief information on his or her singing proficiency as well as the mood of the song preference. I will try my best to supply a suggestion.
Of the genre, do you have a favorite composer or two, or a set of art songs?
If one googles on Korean art song, you will get a long list of composers who composed in various styles, ranging from simple harmonization of folk song transcriptions to the latest atonal compositional techniques. However, my favorites are those beautifully lyric, melodious tunes from the early and middle of the 20th century, by composers like Dong Jin Kim, or Soo In Lee. Also, songs by Isang Yun use many folk elements that are artistically woven into modern harmony.
Are there other sessions at the workshop that you are looking forward to attending yourself?
I don't know — I am like a little kid in front of all those different ice cream flavors. So excited to connect with colleagues. But, I always was curious about Catalan repertoire myself. Yay! I can't wait to see my friend, Prof. Isaí Muñoz again and learn more about those jewels.
---

Don't miss your opportunity to explore lots of diverse repertoire with us at our 2023 Summer Workshop. From uncommon gems of American Negro Spirituals and lesser-known musical theatre rep, to Nordic, Catalan, and Korean art songs, living composers, hip-hop and pop/rock, we've got so much in store.