Breakout Session
Rock the Audition: How to Prepare For and Get Cast in Rock Musicals 
Monday, July 7, 2014 • 9 a.m.-10 a.m.
Presenter: Sheri Sanders
Introduced by: Norman Spivey
Location: Salon F (4th floor)
Just as classic music theater lives in many different styles, "Rock Music Theater" also encompasses within it as many or more styles. Motown, 70s folk/rock, Disco, 80s pop/rock, contemporary pop/rock and alternative/folk rock music are all styles currently represented on the Broadway stage. Sanders will share with us ALL of the elements necessary to take a music theater performer trained primarily in legit styles, and teach them to transport themselves into ALL of the different genres that today's rock musicals exist. A performer must look, feel, behave and express themselves vocally AS IF they were a real hippie, a disco queen, or a pop singer on the Ed Sullivan Show - not a music theater performer standing on the "X" trying to book a job.
About Sheri Sanders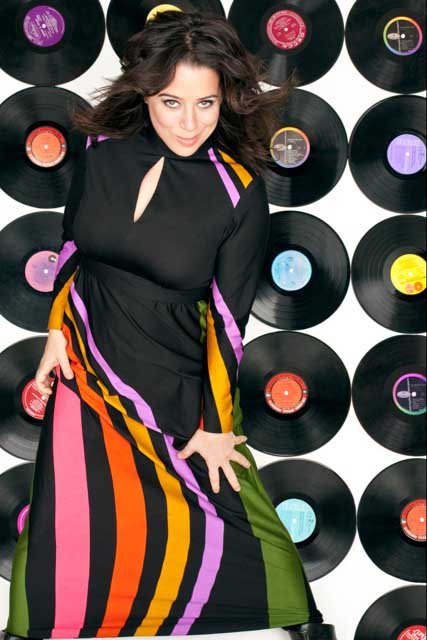 Sheri Sanders, author of Rock The Audition, published by Hal Leonard, has taught her NYC based Rock Musical Audition master class at 34 colleges, universities and musical theatre programs in the last two years. Sanders' performance techniques have brought her students not only to the Broadway stage, touring companies, and regional productions of Kinky Boots, Sting'sThe Last Ship, Here Lies Love at the Public, Bring It On, Jersey Boys, Spiderman, Memphis, Rock of Ages, Sister Act, Mamma Mia, American Idiot, Wicked, Rent, Hairspray, Legally Blonde and Regina Spektor's Beauty, but also to The Voice, X Factor, American Idol, and The Glee Project. Because her workshops are changing the face of auditioning for musical theatre on the stage and screen, Broadway producers Ken Davenport and Hunter Arnold have just invested in Sheri to create ROCK THE PERFORMANCE, a website offering popular music cut and arranged for the piano, accompaniment MP3s, instructional videos, a workbook, and teacher training programs online for a global reach. Check Sheri out at www.rock-the-audition.com.