The Wanda L. Bass School of Music at Oklahoma City University's degree programs emphasize a virtuosic versatility that integrates performance skills, music scholarship, pedagogy and professionalism.
Our 297 undergraduate music majors and 65 graduate students are taught by a renowned faculty of active musicians and scholars whose first priority is teaching and mentoring. Performance opportunities abound. More than 250 events are staged throughout the academic year, from international guest artists and ensembles to solo recitals to full-scale choral and orchestral performances and world and regional premieres. Our award-winning Oklahoma Opera & Music Theater Company, the nation's oldest campus-based troupe, presents an 18-performance season featuring six opera and music theater productions. Tony- and Emmy-winning alumna Kristin Chenoweth (OCU BM Music Theater, MM Opera Performance) is Artist-in-Residence, offering regular on-campus sessions to mentor and inspire.
 The 212,000-square-foot Bass School of Music is home to 143 Steinway pianos, three theaters, a recital hall and dedicated music library. Our Bass Music Center, completed in 2006, incorporates advances in sound isolation in its 60 practice rooms, 40 teaching studios, seven high-tech music labs, and six ensemble rehearsal rooms. We are an All-Steinway School and a fully accredited member of the National Association of Music Schools since 1944. 
 Our graduates are hallmarked by the discipline, versatility and foundational collaborative skills that position them for successful professional lives in an ever-evolving field.
WHY OCU?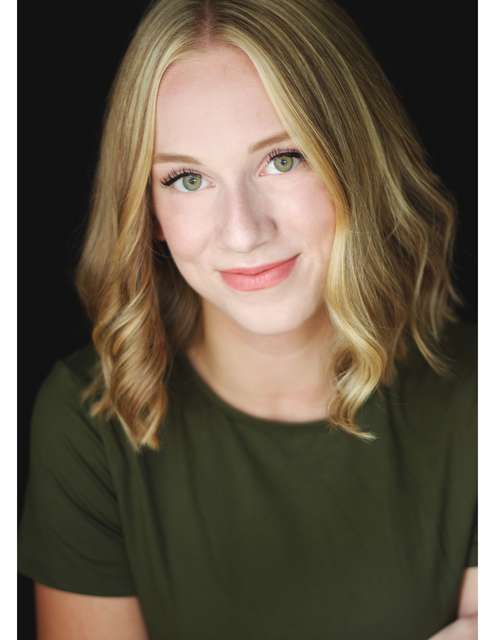 Q&A with Taylor Stephens, a Class of 2020 music theater/vocal performance double major from Colorado Springs. She was featured as Prince Orlovsky in Die Fledermaus, Mitzi in Crazy for You, a daughter of the major general in the Oklahoma premiere of Zombies of Penzance, covered Dorothée in Cendrillon and performed as Mrs. Kirk/Ensemble in Little Women. Made professional opera debut in Painted Sky Opera's 2019 production of Amahl and the Night Visitors.
Q: What first sparked your interest in OCU and the Bass School of Music? 
A: My dance teacher from home went to OCU and when I expressed an interest in studying music, she suggested looking at her school. Obviously I was skeptical because it's in Oklahoma but once I visited and auditioned, the professionalism I experienced and warm welcome I received confirmed that it was an amazing place to be. The experiences that the students shared during my national audition day described exactly what a newbie like me needed.
Q: What is one of your favorite things about OCU and the BSM? 
A: The faculty. There is no faculty like the BSM faculty because each one of your professors would do anything to help you succeed. Whether that be advice, help with assignments, general life discussions; they will drop everything to help you through your struggles. Not to mention, they're all incredibly talented artists themselves and always have such a wealth of knowledge to share with us. 
Q: What did you learn about yourself, your classmates, your professors, and/or the BSM during the spring's pandemic closure?
A: As a graduating senior, I realized how much OCU meant to me. Things closed down and I was sent home and suddenly my entire life was turned upside down and I didn't feel like I had a purpose anymore. OCU showed me that 1) I still have a community with the faculty/my peers when we are apart and 2) that I have a purpose wherever I am and with whatever art I want to create. The opportunities are wherever you want to make them.
Q: What is the most surprising aspect of living in OKC? 
A: That Oklahoma City is an amazing place for a young professional! There are so many opportunities to audition outside of school and get involved in the arts community there. The food is amazing and there is always something fun to do/somewhere fun to go when you have down time. 
Q: How did OCU take you out of your comfort zone to help you become a versatile artist? 
A: I started out as a very naive musical theatre major. I just liked to tap and belt but my professor trained me so efficiently with classical technique that I had no idea I could be good at singing any type of classical music. It flipped my world upside down by realizing that opera is my passion and then I was cast in more operas than I was cast in musicals! I had my best experiences performing in opera and it gave me so many new career goals.
Q: Why OCU?
A: OCU will train you in the healthiest way, mentally and vocally. They train you to be artists who care about the technical aspect of our voices while also taking care of your wellbeing. Being mentally healthy as an artist is more important than we realize and the faculty is always taking care of us in that way.
Q: How has OCU and the BSM prepared you for career/professional opportunities?
A: I am now confident enough to perform whatever repertoire I choose. I was so naive (and untrained) and separated from the artistic world when I came to OCU and I have gained such a wealth of knowledge about the industry. It also has given me a community that I can always reach out to when I need advice — or an extra voice lesson.
VIDEOS
Dr. David Herendeen, director of OCU's Oklahoma Opera and Music Theater Company: 

Vocal Performance @ OCU: 

Behind-the-scenes:

View our ad in the NATS Virtual Program Book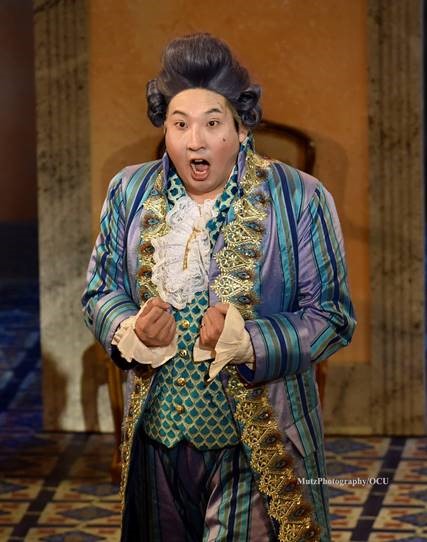 MARRIAGE OF FIGARO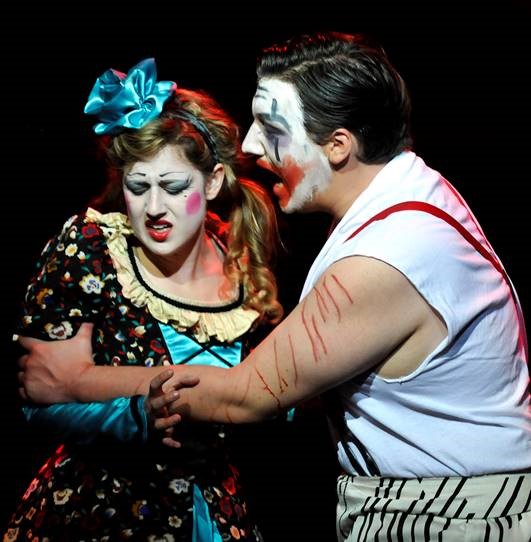 PAGLIACCI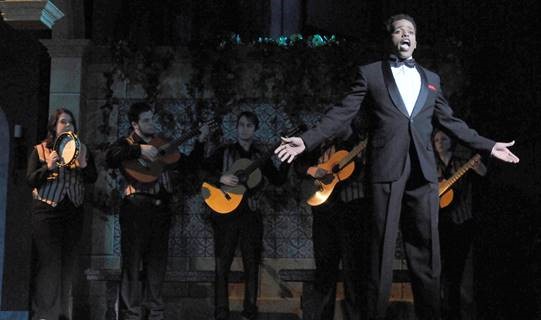 DON PASQUALE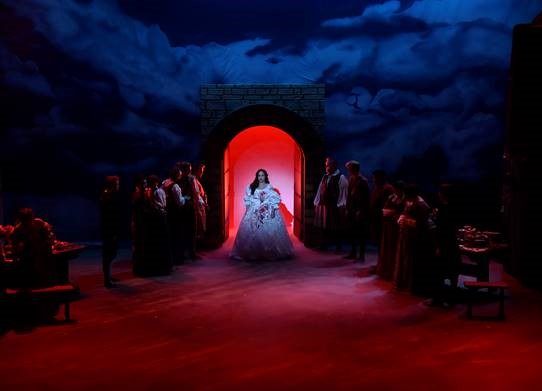 LUCIA DI LAMMERMOOR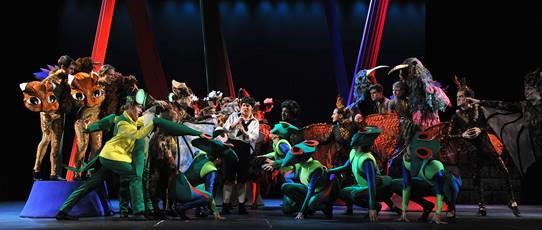 L'enfant et les sortilèges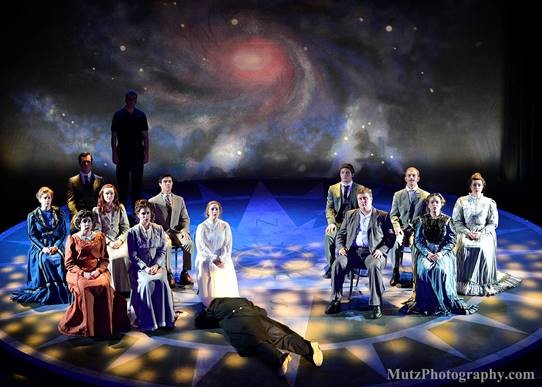 Our Town