REGISTER | PROGRAM | EVENTS + TOURS | SPONSORS | HOTEL + TRAVEL | NSA | LIVESTREAM
PLENARY SESSIONS
John Holiday in Concert
Tuesday, July 5 at 7:30 p.m. | Fourth Presbyterian
Before America loved him, NATS loved him. Countertenor John Holiday has established himself as "one of the finest countertenors of his generation" (Los Angeles Times). His voice has been praised as "a thing of astonishing beauty" (New Yorker), "arrestingly powerful, secure and dramatically high" (Wall Street Journal), "exceptional [and] strong...even in its highest range" (The New York Times) and "timeless" (Washington Post). Holiday's unique voice and powerful story have been the subject of profiles in The New Yorker, CNN's Great Big Story, Los Angeles Times, and more. His diverse skillset as a singer and recent success beyond the classical canon have propelled his appeal to audiences worldwide and led to his debut pop single "Alive in Me," released in August 2021.
*This concert is included for those who purchased the conference registration "WITH TICKETS" option. Otherwise, individual tickets can be purchased for $50 each (general admission). This concert is open to the public.
---
An Evening with Jimmy Webb
Saturday, July 2 at 7:30 p.m. | Chicago E-H, 5th Floor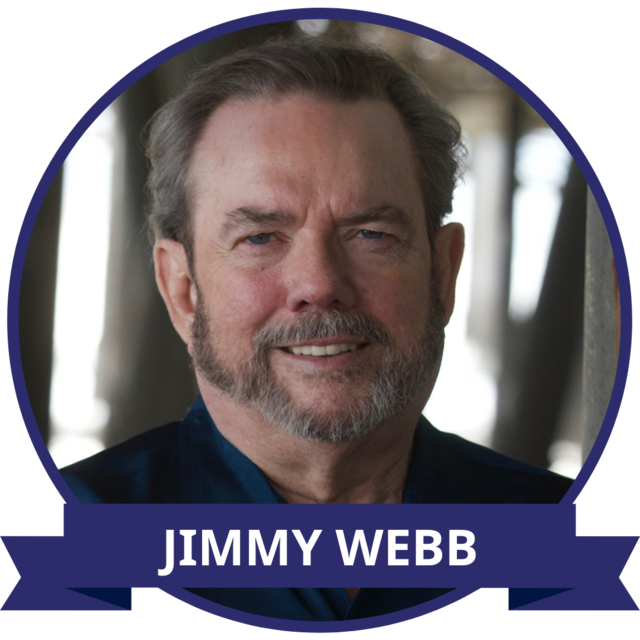 Singer, songwriter and composer Jimmy Webb is the only artist to receive Grammy Awards for music, lyrics, and orchestration with songs that transcend generations and genres. Among his many timeless hits are "The Worst That Could Happen," "By the Time I Get to Phoenix" "Wichita Lineman," "Up, Up and Away" and "MacArthur Park." In 2016, Rolling Stone magazine listed Webb as one of the top 50 songwriters of all time. At his time of induction, Webb was the youngest member ever inducted into the Songwriters Hall of Fame. In this one-of-a-kind (only at NATS!) event, Webb will share the stories behind the songs and his fellow artists who helped bring them to life.
---
Keynote Address: Craig Terry
Sunday, July 3 at 10:30 a.m. | Chicago E-H, 5th Floor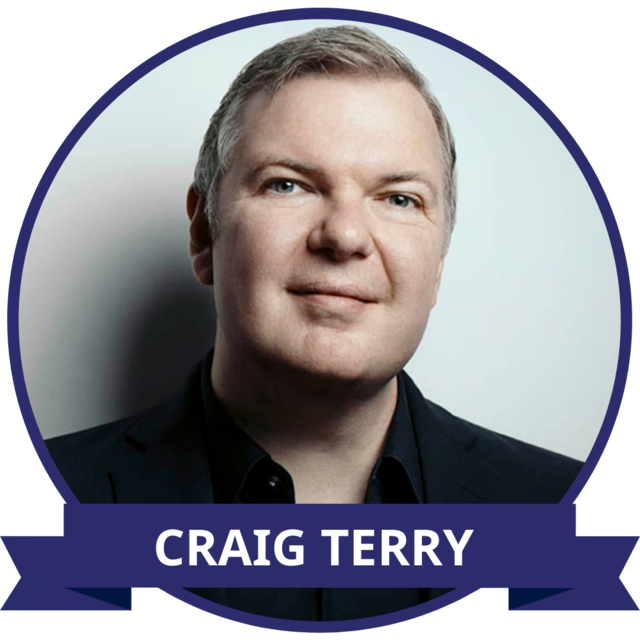 Collaborative pianist Craig Terry is extraordinary. He works with emerging singers in the Ryan Opera Center on a daily basis while also performing regularly with some of the most celebrated singers of our time. A collaborator and creative force, this GRAMMY® Award winner has been on a mission to broaden the musical palates of performers and audiences for decades. His passion for original programming, fostered by his diverse musical experiences growing up in rural middle Tennessee, has led him on interesting journeys, which he will share in this address. Plus, you cannot miss this opportunity as he will lead us in one of his very own mashups during the session!
---
Voice Science: Singing and Speaking Salvation, H. Steven Sims
Monday, July 4 at 10:30 a.m. | Chicago E-H, 5th Floor
H. Steven Sims, director of the Chicago Institute for Voice Care at the UIC Medical Center in Chicago, will speak specifically about his work with gospel singers and preachers as laryngologist while sharing with us his research and work as an advocate for access to voice care to underserved populations.
He is a board certified laryngologist who chose a career in professional voice care as an extension of his two passions, medicine and singing. A graduate of the Yale University School of Medicine, Sims completed his clinical fellowship at the Vanderbilt Voice Center and is a current appointee of the National Institute on Deafness and Communication Disorders Advisory Council with the National Institutes of Health. He also is an accomplished musician who plays the trombone, bassoon and piano. He was a member of choirs during his undergraduate at Yale University and is an experienced vocalist as well.
He is able to use his personal experiences and education to address the problems of singers, performing artists and other voice professionals. The Chicago Institute for Voice Care is dedicated to increasing the awareness and treatment of the unique issues faced by performing artists and providing comprehensive care.
---
Opening Session + Community Sing with Clarice Assad
Saturday, July 2 at 1 p.m. | Chicago E-H, 5th Floor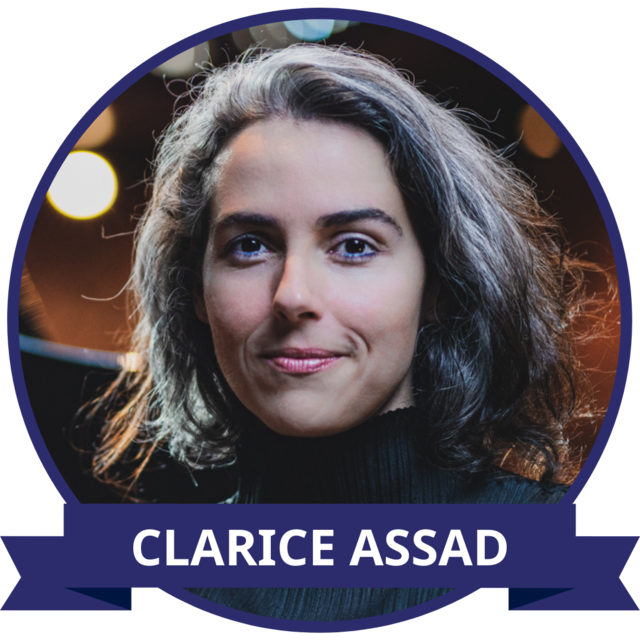 Grammy Award-nominated composer, celebrated pianist, inventive vocalist, and passionate educator Clarice Assad leads our 2022 Community Sing. Growing up in Brazil in a musical family before studying music in the states, it comes as no surprise that Assad is renowned for her musical scope and versatility. She is a significant artistic voice in the classical, world music, pop and jazz genres, and her music is known for its evocative colors, rich textures and diverse stylistic range. As an innovator, she has presented her award-winning education program, Voxploration, throughout the United States, Brazil, Europe and Qatar. Her musical gifts are sought-after by artists and organizations worldwide, and we are thrilled to welcome this multi-talented musician to our stage. In a first for NATS, we will collectively premiere a work that she has written specifically for this event!
---
The Legacy of Engaging Children + Families through Song
Sunday, July 3 at 2 p.m. | Chicago E-H, 5th Floor
A love of singing and music making begins well before singers enter our studios. This concert event will share the breadth and depth of three generations of performers who have and continue to shape the music education of children today.
Nonagenarian and Chicago resident Ella Jenkins is known by all as the First Lady of Children's Music.  Jenkins is an iconic children's performer with a career that spans more than 60 years. From her first recording in 1957 until her most recent in 2017, she set the standard and now has more than 40 recordings to her credit. Director Tim Ferrin has been completing a documentary on Ella and will join us to share clips from the film now in post-production.
Beloved by children and parents around the world, Red Grammer is one of the premier entertainers of children and families in the world. Described by Parent's Magazine as "the best voice in children's music" Grammer has set the gold standard for writing and performing music that playfully reconnects us with the best in ourselves. He was a featured artist on the 2005 Grammy-winning 'Best Musical Album for Children', "cEllabration: A Tribute To Ella Jenkins." His latest release is "Circle of Light: Songs for Bucketfillers", a vibrant collection of new songs created in collaboration with Carol McCloud, author of the best- selling children's book, "Have You Filled A Bucket Today?", that celebrate positivity and the desire to make the world a better place.
Four-time GRAMMY nominee Justin Roberts is truly one of the "all-stars" of the family indie-music scene. For nearly 20 years, Roberts has been creating the soundtrack to families' lives, helping kids navigate the joys and sorrows of growing up while allowing parents to remember their own childhoods. Along with his band, The Not Ready for Naptime Players, Justin has travelled the globe, from Hong Kong to New York, and Miami to Seattle. His latest GRAMMY® Nominated album, Wild Life, is his 14th album for families and his most personal project yet.
Ashli St. Armant, better known by her stage name Jazzy Ash, is a celebrated vocalist, writer, arts educator, and founder of Leaping Lizards Music, a music and theater education program for students, preschool through 12th grade. She tours with her band, Jazzy Ash and the Leaping Lizards, performing jazz for young audiences. Together they have performed at numerous venues across the US, such as Lincoln Center and Sprout Network (NBC), produced five albums, and have been featured by NPR and LA Times.
---
GRAND songSLAM
Friday, July 1 at 8 p.m. | Chicago E-H, 5th Floor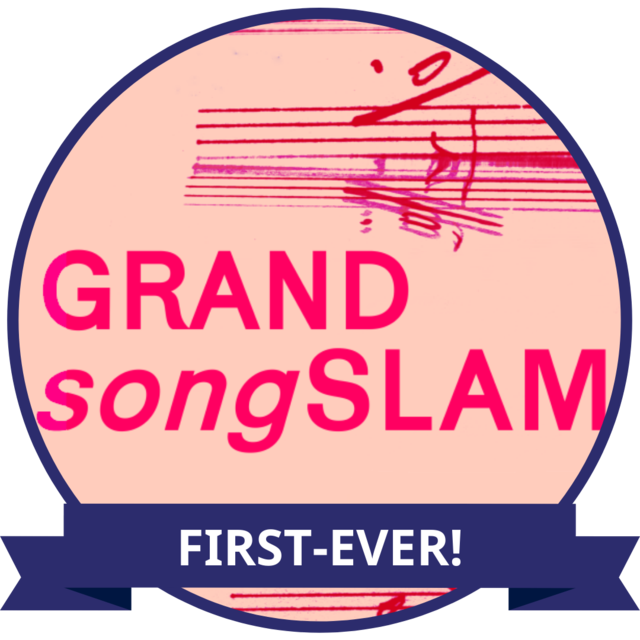 NATS is delighted to collaborate with Sparks and Wiry Cries to bring the first-ever Grand SongSLAM to life! A SongSLAM is a unique event for emerging composer and performer teams to premiere new art song. In the poetry-slam tradition, audience members vote on their favorite performances and award cash prizes. Be in the room when teams from across the country present their new art songs composed especially for this event. Vote on your favorite and help determine the prize winners! Even better, visit the teams at their exhibit hall booth to purchase their works.
---
John Holiday Master Class
Monday, July 4 at 2 p.m. | Chicago E-H, 5th Floor
Conference artist John Holiday will work with singers on diverse repertoire, sharing his expertise and offering guidance to young artists who will perform.
---
NATS Competition Winners Concert
Tuesday, July 5 at 2 p.m. | Chicago E-H, 5th Floor
This concert features first prize winner of the 2022 NATS Artist Awards Claire McCahan, first prize winner of the 2022 National Musical Theatre Competition David Young, and first prize winner of the 2020 National Musical Theatre Competition Lauren Carr.
---
Where Do We Go From Here?
Tuesday, July 5 at 10:30 a.m. |  Chicago E-H, 5th Floor
Two years ago, our organization grappled with the state of race relations in our country and made a firm commitment to diversity, equity, and inclusion in our organization. This session is a broad assessment of the effectiveness of our efforts and an opportunity to cast a renewed vision for DEI's future in the organization and in our studios. Featuring: Albert Lee, Alejandra Valarino Boyer, and Daniel Fung.
---
Art Song Composition Award Winners Recital
Monday, July at 3:30 p.m. |  Chicago E-H, 5th Floor
Performance of 2021 Winning Composition – "Everything Already Lost" by Jeffrey Ryan

Performed by: Michael Preacely, baritone, and Valerie M. Trujillo, piano

Performance of 2022 Winning Composition – "God's World" by Ericsson Hatfield

Performed by: Sahoko Sato Timpone, mezzo-soprano, and Valerie M. Trujillo, piano