Pre-Conference Workshop
Pop/Rock Singers' Performance
Saturday, July 5, 2014 • 9 a.m.-1 p.m.
Presenters: Matthew Edwards
Introduced by: Allen Henderson
Location: Salon EF (4th floor)
Singing pop/rock consistently and effectively requires a unique skill set. Vocal technique and communication are of course important, but even the best singer can sound like an amateur if they don't have the proper equipment. For many decades, audio enhancement has been used in the production of commercial recordings. The audio effects used to create the final product have changed the way the public experiences the singing voice. In order to produce results that meet audience expectations, voice teachers must now include audio technology in their lessons. This workshop will show participants how audio enhancement affects what we hear, how to put together an audio system for your studio, and how to use that equipment in a private lesson. Teachers will return to their studios with specific techniques that go beyond singing with feeling.
Workshop Materials 
About Matthew Edwards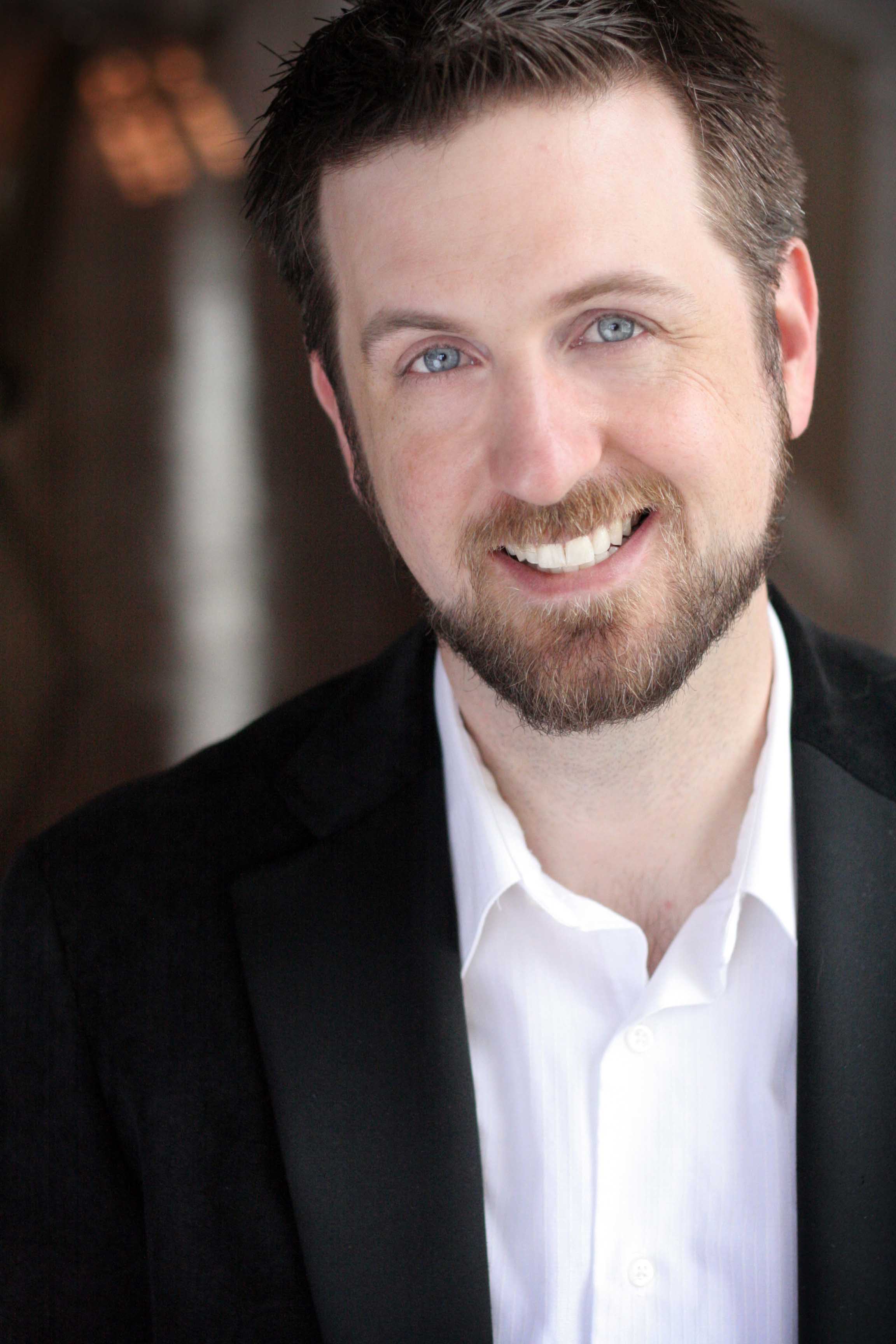 Matthew Edwards earned his B.M. in Vocal Performance from the Cleveland Institute of Music and his M.M. in Vocal Performance from Louisiana State University.  His current and former students have performed on Broadway, off-Broadway, in National and International Tours, at Theme Parks, on national TV (including American Idol), major motion picture soundtracks, and have appeared on the Billboard music charts.
A leading researcher on healthy vocal production of pop/rock styles, his work has been presented at the Voice Foundation Annual Symposium: Care of the Professional Voice, the Musical Theatre Educator's Alliance National and International conferences, The Southeastern Theatre Conference, the Virginia Theatre Association, the International Congress of Voice Teachers, and in publications including Southern Theatre, American Music Teacher, and VoicePrints.  He has also authored chapters on audio technology for A Modern Singer's Dictionary by Dr. Matthew Hoch (Scarecrow Press, 2013) and The Hybrid Singer: Bridging the gap between art and science for the 21st century vocal athlete by Dr. Wendy LeBorgne and Marci Rosenburg (Plural Publishing, 2014).  His college audition blog, AuditioningForCollege.com, has received wide recognition and over 300,000 views since its launch in 2011.  He is currently working on his first book So You Want To Sing Rock? to be published by Plural Publishing in a partnership with by the National Association of Teachers of Singing.
He has peformed over 30 roles in opera and musical theatre with companies including New Jersey Opera, Tri-Cities Opera, Ashlawn Opera, Acadiana Symphony Orchestra, Dayton Pops, Cincinnatti Opera Outreach, Lyric Opera Cleveland Outreach, Bay View Music Festival, Atlantic Coast Opera Festival, Theatre Lab (Dayton), KNOW Theatre, and many others.  He has received awards from the Metropolitan Opera National Council Auditions, the Dayton Opera Competition, and the National Association of Teachers of Singing.  In 2009, he completed the prestigious NATS Intern program where he was mentored by Jeanette LoVetri and Dr. Scott McCoy.  He is currently an Assistant Professor of Voice at Shenandoah University where he has designed their unique pop/rock training program for musical theatre majors, the first of its kind in the United States.  In the summer, he serves as faculty for the Contemporary Commercial Music Vocal Pedagogy Institute where he offers courses on teaching voice with audio technology.  Online at EdwardsVoice.com, CCMInstitute.com, and AuditioningForCollege.com.